Trusts agree deal on pathology services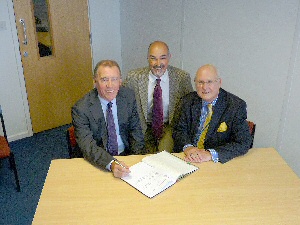 SOUTHPORT and Ormskirk Hospital NHS Trust has agreed St Helens and Knowsley Teaching Hospitals NHS Trust will provide pathology services to the organisation from 1 October 2014. The proposal was approved by Monitor, the NHS choice and competition regulator, in August.

Medical Director Mr Rob Gillies said:- "We have been working towards providing pathology services in collaboration with another organisation for more than 3 years. The merger will enhance the pathology service at both organisations, making the most of specialist clinical interests and expertise, and allow more opportunities for professional development. With experts and key professionals working together, we will be able to deliver a safer, more productive service for patients without any job losses."

The combined service will process more than 2.5 million pathology samples each year. They will be delivered from laboratories at Whiston, Ormskirk and Southport hospitals.

Mr Gillies added:- "My sincere thanks go to all our staff for their continued professionalism and dedication to patient care throughout this process."

Most of the 129 Trust staff will continue to work out of the Ormskirk and Southport hospital laboratories initially but between a third and a half of them will provide the service from Whiston by 2016.
Families come together and raise £7,500 for charity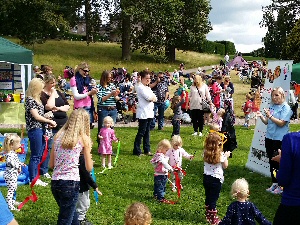 ORGANISERS of the annual Teddy Bears Picnic have confirmed the event raised almost £7,500 for Wirral-based children's charity Stick 'n' Step. The recent family fun day was held at the picturesque Cholmondeley Castle, near Malpas, and attracted 1,400 visitors.

The summer fete was organised by volunteers in aid of this year's chosen charity Stick 'n' Step, and there were ample stalls and activities on offer for the whole family. Visitors were encouraged to bring along their picnics and their teddy bears and enjoy the castle's scenic grounds. Having raised £5,000 last year, organisers were hoping to improve on the total this time around, which they did by raising almost £7,500 – making this year the most successful picnic to date!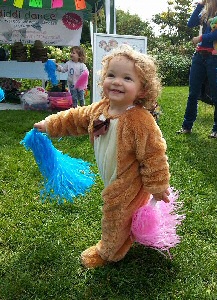 The afternoon was packed with fun as families enjoyed many summer fete favourites in the sunshine, including a teddy bear themed treasure hunt. Grenson Motors, whose proprietor Sean Pattinson is chair of Stick 'n' Step's Board of Trustees, was a main sponsor of the event and offered visitors the chance to win a Citroën DS3 DStyle by Benefit.

Commented Victoria Kinch, one of the organising volunteers:- "This year was another huge success for our chosen charity. We are thrilled by the £7,500 raised. All the hard work put into planning this event has paid off, with a very successful afternoon. The families who attended had a wonderful day out in the sunshine and we were delighted to see such big turnout in support of Stick 'n' Step."

Commented Kerry Roe-Ely, community and events fundraiser at Stick 'n' Step:- "We were delighted to be this year's chosen charity for the Teddy Bears Picnic. We are very grateful to the organisers, volunteers and those who came along to help make the day such a huge success. The amount raised will secure two children's places at Stick 'n' Step for one year, which will go a long way towards improving the ability of children with cerebral palsy to lead independent lives."

Every year Stick 'n' Step provides free conductive education and support to 70 children and their families. To keep its services free of charge the charity needs to raise £350,000 each year. Stick 'n' Step receives no government funding so it relies entirely on grants and community fundraising to secure the required amount.

For more information about Stick 'n' Step visit:- sticknstep.org or call the centre on:- 0151 638 0888.

St Georges Hall presents The Big History Weekend this October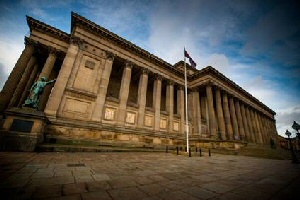 LOCAL Liverpool and Merseyside history will be explored through a fascinating and educational weekend of events when St Georges Hall presents The Big History Weekend on Saturday, 4 October and on Sunday, 5 October 2014.

Throughout the weekend visitors will get the opportunity to explore Liverpool and Merseyside's history through a variety of stalls, exhibitions and talks from guest speakers; with representatives from a whole host of local history, heritage and family history groups from across Merseyside in attendance.

There will be guest speakers presenting special talks in the fabulous surroundings of the Small Concert Room at St Georges Hall. Saturday speakers include Steve Binns MBE with Should We Have Built St George's Hall? Stephen Guy discussing West Derby Then and Now and Ken Pye with Liverpool: The Rise, Fall and Renaissance of a World Class City. There will also be a special interactive Question Panel Show led by BBC Radio Merseyside's Roger Phillips, giving visitors the opportunity to voice questions to panellists Steve Binns MBE, Janet Dugdale, Stephen Guy and Ken Pye.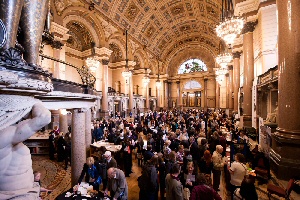 This will then be followed on Sunday with talks from Frankie Connor going From Mersey Street to Mersey Beat; John Harrison with an insight into The Characters and Tales of Toxteth; James O'Keefe with Charles Dickens and Liverpool; Ken Rogers with The History of Liverpool through the Headlines of the Liverpool Post and Echo and George Skelly discussing Liverpool Miscarriages of Justice.

There will be a great selection of stalls and exhibitions for visitors to enjoy throughout the two days. Opportunities are still available for local history, heritage and family history groups and organisations to book a stall for the event. Anyone interested in booking a stall can contact Zoe Rubert on:- 0151 225 6966 or send an email for further information.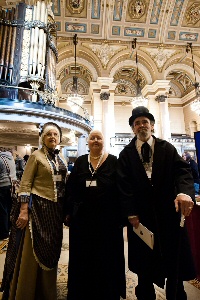 Guest Speaker Times
Saturday, 4 October 2014
11:00am - Stephen Guy: West Derby Then and Now
12:00pm - Ken Pye: Liverpool: The Rise, Fall and Renaissance of a World Class City
1:00pm - Steve Binns MBE: Should We Have Built St George's Hall?
2:00pm - Question Time Panel Show

Sunday, 5 October 2014
11:00am - John Harrison: The Characters and Tales of Toxteth
12:00pm - George Skelly: Liverpool Miscarriages of Justice
1:00pm - Ken Rogers: The History of Liverpool through the Headlines of the Liverpool Post and Echo
2:00pm - Frankie Connor: From Mersey Street to Mersey Beat
3:00pm - James O'Keefe: Charles Dickens and Liverpool
Event Listings
The Big History Weekend
St George's Hall, St George's Pl, Liverpool, Merseyside L1 1JJ
(Entrance is via the North entrance – opposite Walker Art Gallery)
Saturday, 4 October and Sunday, 5 October 2014
10:00am – 5:00pm (Both Days)
Entry: £2.50 (Payable on the door)
Talks: £1.50 each (+ initial £2.50 Entry Fee)