Southport Air Show 2014
Photographs by Patrick Trollope.

THE annual Southport Air Show was held over 20 September to 21 September 2014, over and on the beach next to Southport Pier. This event attracted huge crowds who had travelled from all over the UK and some even came from Canada and the US to see what was a really historic show. Sadly, Saturday's flying displays were affected by the weather, leading to gaps in the programme and the much anticipated Avro Vulcan being cancelled. Luckily, this iconic aircraft, despite only being listed for the Saturday, was able to take to the sky and deliver a truly head turning display on the Sunday. Also on the Sunday, the BAC Canberra PR9 Midair Squadron delivered an equally amazing display of British Aircraft History. It was not just those aircraft that made this event such a special show, as another eye popping and tear jerking display was to pass over the heads of the thousands of people who came to the event on both days. This was the last chance, possibly for ever, to see not 1, but 2, Avro Lancaster Bombers flying in formation, accompanied by the Royal Air Force Battle of Britain Memorial Flight's Hurricane and Spitfire fighter escorts.

For aviation enthusiasts, on the Sunday, the show was not just inspiring, but extremely emotional. It marked the last display of the 2 iconic aircraft as the Canadian Warplane Heritage Museum's Avro Lancaster B.10 - CWHM, was to head to its home back in the Canadian Warplane Heritage Museum, Canada, the day after. After flying over Southport, they headed to Blackpool for a refuel, and as the show continued above the crowds on Southport Beach, on the horizon, you could make out the aircraft taking off from Blackpool Airport and heading on to their farewell flypast over the Derbyshire's Derwent Reservoir, also known as the Dambusters' Dam. "It is so sad to see to watch the last Lancasters fly over us for what could be the very last time. We would like to say an enormous and heartfelt thank you to all those at the Canadian Museum for allowing this to happen. It has brought tears to our eyes." one of the pilots whose plane was on display the beach said. It was not all historic aircraft though, as the Red Arrows performed on both days, with their dazzling airmanship being put to the test as the looped and spun in the sky at breakneck speeds. Then you also had the displays by the Blades, who amazed the crowds by hanging their aircraft up, by the propellers, in the sky. Other displays included the winching demonstration with the Royal Navy and Southport Offshore Rescue Trust's Lifeboat crew members. On the ground, not only were there many trade stands and charity displays, but also a re-enactment group performed and showed off First World War technology and equipment. Plus the event had a shooting range for kids of all ages to try their hands at paint ball shooting, aircraft simulators and even a Spitfire display. On the beach, joining all of that was available, was a live static aircraft display by the West Lancashire Microlight School, along with other visiting light aircraft who had landed on the beach.. Also, the Liverpool And District Model Aircraft Society and the Southport Model Flying Club whose members put on displays before and after the live aircraft had taken part. Well done to Sefton Council and also to all the other parties involved in putting on the event. This was a fantastic smorgasbord of aviation and a fantastic end to the UK's Major Air Show Calendar for 2014.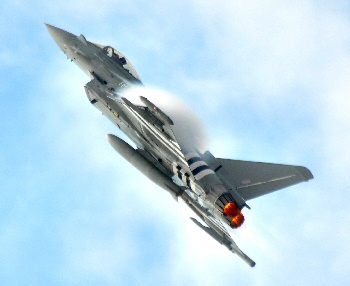 To see Part 1 of our photographic and video coverage of the event, please click on here now.
We can not wait to see what 2015 has in store for us all at the Southport Air Show...
To keep in contact with the Show and all the other amazing events, like the British Musical Fire Works that are to be held over 3 October 2014 to 5 October 2014, for more information visit:- visitsouthport.com.

KEEP up-2-d

ate




with our free daily news emails.



Are you subscribed? Si

g

n

u

p

today

to

our daily email news service via... Formb

y

-

Re

p

orter

.com



If you subscribed you can keep in up-to-date with what's going on in and around Merseyside. It is free and we do not send out massive amounts of emails. Your email is kept under the UK's Data Protection Act, so you can be sure that you will not have problems.
| | | |
| --- | --- | --- |
| | Click on to read on! | Click on to read on! |
B.O.A. 70th Anniversary DVD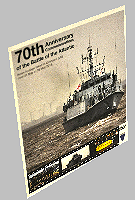 THE video footage we have taken at the 70th BOA events this year in Liverpool has now been fully edited is available to buy, on a DVD, from our Online Shop, on Mersey Reporter very soon. For each DVD sold, £3.00 will go to the Liverpool's Lord Mayor's Charity Appeal. (Registered Charity No. 229539) At this stage we can only do UK postage options, but if you are outside the UK, you can still order copies, but only via emailing our newsroom at:- news24@merseyreporter.com with your FULL address and we will get back to you with a postage cost and a payment link, should you wish to continue.