Merseyside support needed!
A charity collection is taking place on Sunday, 12 October 2014, World Arthritis Day between 10.00am and 4.00pm in Liverpool City Centre to raise vital funds for Arthritis Research UK.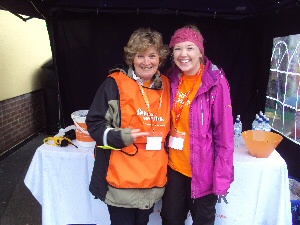 Local Arthritis Research UK regional fundraising manager Ruth Owen is kicking off the charity's National Arthritis Week in the region with a street collection. The charity is asking people to Be a Pain Killer during the week and enable people with arthritis to live pain-free. As Ruth explains:- "Arthritis Research UK is the charity dedicated to stopping the devastating impact that arthritis has on adults' and children's lives. Everything we do is focused on finding a cure for the 10 million people living in pain, that's 1 in 6 of us and includes 15,000 children. Arthritis holds millions of people in the grip of excruciating pain and I'm hoping we can help kill that pain and raise thousands of pounds from our collection."
One of the charity's star supporters knows all about the pain of arthritis. 22 year old arthritis champion Katie Rodd from Southport has lived with arthritis since she was born, suffering from Oligoarticular Juvenile Rheumatoid Arthritis. Katie was affected worse as a child, undergoing a number of operations, spending a lot of time at Alder Hey Children's Hospital, being on a multitude of medication and drugs and missing untold hours of schooling, which is not unusual for children who experience this cruel and extremely painful condition.
She was, and still is, a keen sports enthusiast and was devastated to learn that she would not be able to participate in the activities that she wanted to. As Katie explains:- "Thanks to specialists and the help of Arthritis Research UK I have been able to attend University, work at local primary schools, run local Cub Scouts, Brownie Packs and Girl Guide groups, co-run and teach at a local drama school, hold down an active job with Starkidz and even climb to the top of Mount Snowdon for Arthritis Research UK. A lot of people don't understand how a young person can suffer from arthritis as they relate it to the elderly generation. While I'm unable to support my favourite charity in the collection this year due to my condition I urge as many people as possible to help for a few hours to raise vital funds for this fantastic cause and become a pain killer."

People can either volunteer to help at the collection or perhaps organise their own fundraiser during National Arthritis Week which will run from 12 October to 19 October 2014. Collectors must be aged over 16 years or accompanied by their parent/s and Ruth welcomes all enquiries!

Ruth has chosen Liverpool for the collection in view of the considerable research that the charity is funding in the area. Arthritis Research UK is investing more than £1.5 million in local research and the most recent project is the charity's exciting Experimental Arthritis Treatment Centre for Children, based at Alder Hey Children's Hospital.
The Centre is a partnership between the charity, Alder Hey Children's NHS Foundation Trust and the University of Liverpool and has been established to improve the health and well being of children with arthritis and related rheumatic conditions.
Other Liverpool based research includes the MRC-Arthritis Research UK Centre for Integrated Research into Musculoskeletal Ageing (CIMA), another partnership with the University of Liverpool, as well as research relating to myositis and osteoarthritis.

For more information please contact Ruth Owen via email or call:- 07736 157800 or go online.
For more information about arthritis visit:- arthritisresearchuk.org.

Wirral hosts Second Annual Half Marathon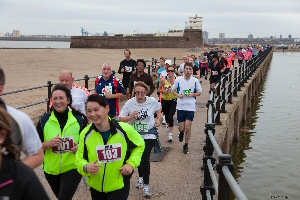 OVER 2,500 runners will descend on Wirral this weekend for the 2nd annual BTR Wirral Half Marathon and 10K. The event takes place on Sunday, 12 October 2014, with both races starting at 9.30am in Birkenhead Park and finishing in New Brighton. The course takes all runners along a coastal route past Seacombe Ferry, Egremont Promenade and Fort Perch Rock. The 10K runners will finish on Coastal Drive, while the half marathon runners continue along King's Parade and the North Wirral Coastal Path to Leasowe Lighthouse, before returning to also finish on Costal Drive. The half marathon course has been slightly revised this year. The event has attracted entrants from across the region, as well as a number of overseas runners travelling from Norway and Poland to participate. Last year's event was shortlisted as Event Of The Year in the Wirral Tourism Awards 2014, a huge coup for the race to be recognised in its inaugural year. BTR Race Director Alan Rothwell commented:- "We're looking forward to returning to Wirral for our second Half Marathon and 10K races. The route has been revised and improved, so I'm sure some runners will be relieved that they won't have to negotiate the beach this time round. Wirral really does lend itself to hosting distance running events. The coastline is an ideal backdrop and enhances the overall experience for runners. The range of participants is very diverse; charity runners; those chasing a personal best; and number of mature runners. I'd urge people to come along and support on the day; it gives the runners a much-needed boost." Wirral Council Leader Councillor Phil Davies added:- "We are delighted once again to welcome back the BTR Wirral Half Marathon and 10k back to the borough. We wish everyone taking part the best of luck and urge local residents to come out and show their support to the runners as they pass by. We have worked hard alongside the organisers, building on the experience of previous events, to keep disruption to people who live along the route to a minimum. They should be reassured that any roads that are closed to accommodate the races will reopen as soon as it is safe to do so." All finishers will be presented with a commemorative medal, T-Shirt and goody bag. Full details can be found at:- btriverpool.com.
University to welcome prospective students
THE University of Central Lancashire (UCLan) is opening its doors to prospective students on Sunday, 19 October 2014, and will for the 1st time hold an interactive subject showcase as part of its Open Day. Visitors will have the opportunity to speak to staff and students and find out all they need to know about the University and about the wide range of courses on offer. Throughout the day there will be a number of information sessions taking place offering specific course details, general talks on the University, accommodation and financial matters. Tutors are also available to offer advice between subject talk sessions. The Open Day subject showcase, held in UCLan's Sir Tom Finney Sports Centre, will give prospective students a taste of the practical side of learning with sessions across a variety of courses. Highlights include a CSI skills text, the chance to be a judge in a pop-up courtroom, a look at the UCLan eco-marathon car and a lesson in the role of science in improving sport and exercise performance. UCLan recruitment officer Carl Ibison commented:- "Deciding what university to apply for is a big decision and not something to rush into. We encourage all prospective students to make the most of our Open Day by talking to lecturers, taking a walk around the campus and chatting to current students to really find out what we're about. The Open Day subject showcase has something for everyone and it will allow our visitors to see some of the exciting research taking place here at UCLan and have a taste of what they could be doing as part of their studies." The registration desks will be open from 8.30am onwards on the day and are based in the Foster Learning Zone. Attendees are strongly advised to register before 12noon to optimise their Open Day experience. Anyone that has pre-registered should bring a printout of their fast-track registration email with them as to speed up the process. For more information visit:- uclan.ac.uk and follow the hashtag #uclanopenday on Twitter.