Health and Wellbeing clinic for people affected by cancer
HEALTH organisations have joined forces to host a wellbeing event at the Family Life Centre, Ash Street, Southport, PR8 6JH between 1pm and 3.30pm, on Thursday, 23 October 2014.

Visitors will have the opportunity to find out what support, information, advice and facilities are available to help adjust to life with and beyond cancer.

There will be advice on fitness, walking groups, dietary, benefits, stopping smoking, carers' support, and from local support groups and cancer nurse specialists.

There will be short talks from health professionals, covering living well after cancer, your feelings after cancer treatment, relaxation, and healthy eating and lifestyle.

Free refreshments will be available throughout the afternoon and there will be the opportunity to talk to other people with similar experiences, which can provide reassurance, reduce anxiety and combat a sense of isolation.

The event is supported by local organisations including Sefton ActiveLifestyles, Benefits Advisor and Sefton and West Lancs Carers Support.

Friends and family are welcome to come along, but as places are limited, booking is essential.

For information or to book a place contact Helen, Barbara or Sarah at the Southport Macmillan Information and Support Centre on:- 0151 288 6893 or send an email.

Doreen Coles, a former cancer patient, who volunteers at the Macmillan Information and Support Service, said:- "It can be hard to remember all the information and support that you are told about when you are first diagnosed with cancer. We are encouraging people affected by cancer to come along to the event, so they are better informed about how they can make a positive difference to their every day life."

Sue Summerfield, Matron for Cancer Services at Southport and Ormskirk Hospital NHS Trust, said:- "We're delighted to join forces with the Macmillan Cancer Information and& Support Service to bring together local support, information and advice for people in Southport, Ormskirk and the surrounding areas to help them find ways of living with and beyond cancer."

Sonia Holdsworth, Macmillan Development Manager for the area added:- "No one with cancer should have to face it alone; they should have easy access to high quality care, treatment, information and support, to meet their medical, practical, emotional and financial needs. They should feel able to enjoy life to the full and research has shown how important health and wellbeing is to the recovery and long-term health of cancer patients."

Barbara Flowers, Macmillan Cancer Information and Support Centre Manager, said:- "This is a particularly difficult time for many patients since they often feel they lose the safety net of support they receive when they are attending the hospital regularly for treatment and often find it difficult to return to everyday activities. We hope that this event will be one of many in the future to provide better information and support to people affected by cancer. Just give us a call at the Centre in Southport on:- 0151 288 6897 to book, or if you have any questions, we are here to help."
'Locked Up For Good Event' - UK business leaders wanted!
MERSEYSIDE Police are hoping to 'lock up' some of the county's top business leaders as part of an event at the end of November to raise thousands of pounds for the Prince's Trust. The force takes part annually and this year is aiming to generate funds for the charity through a unique 24 hours entitled:- 'Locked Up For Good'. 'Locked Up For Good or 'LUFG'' will see up to 20 people nominated by companies across Merseyside facing a mock 'arrest' in their workplace. They'll then find out what it's like to be taken into custody, being driven in a carrier van to a Police Station where they will have their photograph and fingerprints taken. They'll also be interviewed by officers about their behaviour in the workplace and finally locked up in the custody cells. The more money that is raised by each company, the longer their boss will stay locked up! The event will take place on Friday, 28 November 2014. Every officer who takes part will be volunteering and giving up their own time and non-operational custody suites are being used so there is no impact on operational Policing.

The event is being organised by Inspector Paul Court who is based at Copy Lane Police Station. He said:- "We hope this event will really capture the imagination of businesses across Merseyside who will be able to come up with managers they would like to see Locked up For Good! A minimum donation will secure 'accommodation' in one of the custody suite cells for 4 hours. The more money that is then raised, the longer people will stay in the cells. We hope the entire day will be a special experience the people taking part will really enjoy. It should be a great networking opportunity and give everyone a day they won't forget! We also hope people will dig deep for The Prince's Trust which is doing vital work supporting vulnerable young people right here on Merseyside. That work includes helping youngsters to stabilise their lives, build their self esteem and making sure they have the skills they need to get a job. This help can literally turn young peoples' lives around and all the money we raise will go to this very worthwhile cause."

There are 20 cells available. People can register their interest or get more information by visiting the Merseyside Police website.

The Vikings Return!
Photos and video by Patrick Trollope.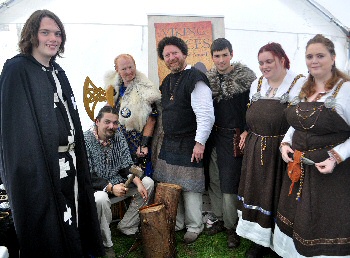 FORMBY'S Viking and Medieval Market was held on 4 October 2014, with more stalls, exhibitions and displays than last year's, It truly was a bigger event and proved a huge success. It is hoped by the Viking Festival organisers, Tony Higginson, Mark Olly and Leo Kiolassa, that this will become a proper annual fixture for the village "We have a massive opportunity to make this grow and we are delighted for the help we have had so far. We hope to build on this year's success as we did on last year's, so we can promote our village's Viking heritage and bring people into it. We hope that the people attending not only come to see us, but also visit our local shops and restaurants. We also hope that it will encourage locals and tourists alike to learn more about the Vikings though our living history displays." said Mark Olly. At the event the group also had help from the 1st Formby Scouts and Our Lady of Compassion 20th Formby Brownies and Tony added: - "We would like to thank the groups for their amazing help." If you attended you would have seen a Viking Boat, Hnefatafl (a kind of Viking chess) being played, birds Of Prey, exhibits of weapons and amour, Viking clothing and Saxon clothing, plus a chance to sample some Viking food and make Viking coins! But for some the most enthralling part was seeing a live fighting demonstration in the arena. "It might be a small show compared to some, but what was on offer was fantastic. You could easily have spent a day at the event!" one of the many people attending told us un-prompted. Here's to 2015's show!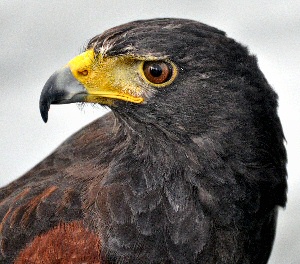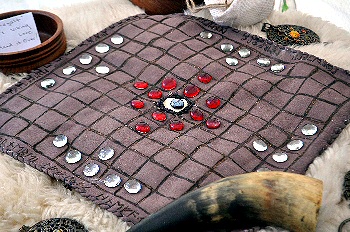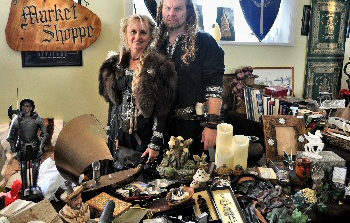 Above is a FLASH video. Please note that we are uploading a non Flash video to out video archive website very soon, should it not play on your system.

PAGE 1 OF 5
We hope you liked the photos, but please, don't copy them. Please help us to keep our copyright intact and to keep this site online. Click on here to find out how you can get you copy of these photos.