JOHN BISHOP "SUPERSONIC" ARENA TOUR 2014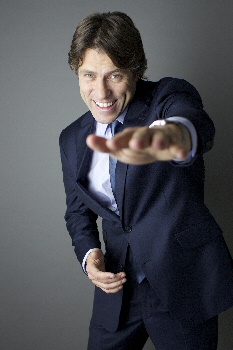 STRAP yourselves in and prepare for lift off; the countdown is on for the long awaited return of one of stand up comedy's biggest stars. The hilarious John Bishop goes 'Supersonic' this autumn, with a huge new 40 date arena tour of Great Britain and Ireland, set to be his biggest and most riotous show yet. John Bishop's 'Supersonic' starts at the Plymouth Pavilion on 22 October 2014, and will tour all the major arenas across the UK and Ireland, culminating with three homecoming shows at the Liverpool Arena in Liverpool on 18 December to 20 December 2014. Tickets are on sale now. After taking an 18 month break from comedy to write his autobiography, John is ready and raring to get back to where he feels he belongs; on stage, making people laugh. John said:- "Stand up is the reason my career is what it is today and I've had time to reflect on that this past year. I love the immediacy of stand up and I feel a real closeness to my audience whilst on stage. I love nothing more than giving them a laugh and I can't wait to get back out on the road. My family also can't wait, as I am driving them all mad at home now that I've written my book." Do not miss this chance to see one of the UK's finest comedians in fantastic full flow this autumn. Not content with just writing his autobiography, John has squeezed plenty in over the last few years. In 2012, John performed to 500,000 people in his sell out, rollercoaster tour. With its massive helter skelter set and surprise finale, the DVD of the show went on to top the charts. This time he is pouring even more rocket fuel into the tank in an attempt to exceed those excitements. This time he is guaranteed to take you to even higher heights! John ended 2013 with a Royal engagement with Her Majesty, when he hosted the prestigious Royal Variety Show before Christmas. He also hosted his own TV Christmas Special on BBC One. Before this, John starred in John Bishop's Britain (BBC One) and John Bishop's Only Joking (Sky 1). He cycled, rowed and ran from Paris to London in his one off special for Sport Relief John Bishop's Week of Hell (BBC One), and has been a regular on Sky 1's A League of their Own in addition to hosting Live at the Apollo. 2014 saw John return to BBC One with his debut international travelogue, in a three part series entitled John Bishop's Australia which was broadcast in July. The series saw John retrace the route of a mammoth bike journey he first made as a 25 year old back in 1992. Using his original diary as a tour guide, he cycled from Sydney up the East Coast of Australia towards far Northern Queensland and encountered an extraordinary range of vivid characters; heard their fascinating stories and experienced the true natural wonders Australia has to offer. Adding another string to his bow, John has also worked as an actor under the direction of Ken Loach in 'Route Irish' and the critically acclaimed Jimmy McGovern's series 'Accused'. The paperback version of John's autobiography 'How Did All This Happen' is out now. For more information and to get tickets visit:- johnbishoponline.com or seetickets.com.
JOHN BISHOP SUPERSONIC TOUR DATES – 2014
22 October to 24 October 2014 at the Plymouth Pavilions 0845 146 1460.

29 October 2014 at the Brighton Centre, for tickets call:- 0844 847 1515.

30 October to 2 November 2014 at the Bournemouth BIC, for tickets call:- 0844 576 3000.

4 November to 5 November 2014 at the Cardiff Motorpoint Arena, for tickets call:- 029 2022 4488.

6 November 2014 at the Leeds First Direct Arena, for tickets call:- 0844 248 1585.

7 November to 9 November 2014 at the Birmingham NIA, for tickets call:- 0844 338 8000.

12 November 2014 at the Cardiff Motorpoint Arena 029 2022 4488.

13 November 2014 at the Leeds First Direct Arena, for tickets call:- 0844 248 1585.

14 November to 16 November 2014 at the Manchester Phones 4u Arena, for tickets call:- 0844 847 8000.

19 November 2014 at the Newcastle Metro Radio Arena, for tickets call:- 0844 493 6666.

20 November 2014 at the Cardiff Motorpoint Arena, for tickets call:- 029 2022 4488.

21 November to 22 November 2014 at the Sheffield Motorpoint Arena, for tickets call:- 0114 256 5656.

23 November 2014 at the Newcastle Metro Radio Arena 0844 493 6666.

26 November to 27 November 2014 at the Glasgow The SSE Hydro, for tickets call:- 0844 395 4000.

28 November to 30 November 2014 at the London Wembley Arena, for tickets call:- 0844 815 0815.

4 December to 5 December 2014 at the Dublin The O2, for tickets call:- 01818 719 300.

6 December to 7 December 2014 at the Belfast The Odyssey, for tickets call:- 028 9073 9074.

10 December to 11 December 2014 at the Cardiff Motorpoint Arena, for tickets call:- 029 2022 4488.

12 December to 13 December 2014 at the Nottingham Capital FM Arena 0843 373 3000.

18 December to 20 December 2014 at the Liverpool Arena, for tickets call:- 0844 8000 400.

ALL Preformances:- Doors open at 6.30pm, show starts at 8.00pm. Ticket Prices:- £30 (Subject to any booking fees).

Liverpool community raises over £5,000 in memory of local father of 3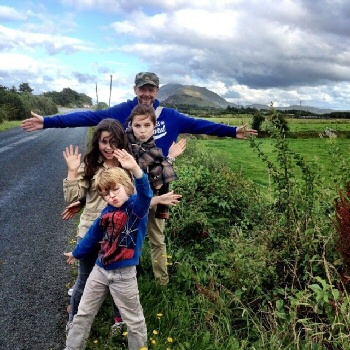 TRACEY Barry recently, tragically, lost her husband Tom. He leaves behind Tracey, their son, Sam, and Tracey's daughters, Eleanor and Esme.

Tracey recently became self employed after following her dream of designing and making beautiful, handcrafted jewellery and gifts. Due to the nature of the business, her income is irregular and the financial burden of paying for Tom's funeral is proving too much extra stress to bear in their darkest hours.

Now, the Liverpool community has rallied round for Tracey, raising over £5,000 on Yimby, the crowdfunding platform that allows anyone to make good things happen on the website.

Sandra Holgate, who set up the crowdfunding campaign, explains why she got involved:- "I used to work with Tracey and she is a genuine, kind-hearted person. I want to help Tracey and the children because I think this one small act of kindness of helping with the financial strain, which will mean so much to Tracey. The support received so far has been awesome and it has more than surpassed my hopes for what we could raise for Tracey and the kids. Thank you from the bottom of my heart."

Jack Sheldon, team lead at Yimby, said:- "The average funeral these days can cost thousands of pounds and it would likely be a struggle Tracey to meet these costs alone. This crowdfunding campaign has been a huge success and the £5,000 raised means Tom will be given the final send-off he deserves and supporters will know that they have helped a friend in need."

The Yimby campaign has raised £5,190 so far from a target of £2,000, with just over 3 weeks to go to raise even more. The money raised on Yimby will be spent on covering all of Tom's funeral costs and any leftover will help out the family.

To donate to the project or keep up to date with the running total, go to the campaign's Yimby page. To find out more about Yimby or set up a crowdfunding project, visit:- yimby.com.
Society gives cash gift to charities as part of 150th anniversary celebrations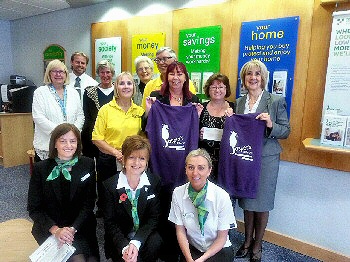 A building society branch in Southport has given a cash boost to 5 local charities as part of celebrations to mark a milestone anniversary.

Yorkshire Building Society, on London Street, joined branches across the country to celebrate 150 years of the Society helping people save for their futures and buy their first homes, by calling on members of the public to nominate charities to receive £100.

The Yorkshire Building Society Charitable Foundation marked the occasion by giving away £150,000 as part of its annual Make a Difference Week, and five charities in Southport have received a share of the anniversary donation.

The charities benefitting, thanks to nominations from local residents are:-

► Jasper's Alley Cats
► Red Rose RDA
► Southport & North West Macular Support Group
► The Lancelots
► Spinal unit action group

Lyndsey Gynane, manager at the Southport branch, said:- "Our annual Make a Difference campaign is always very popular, but this year we've been able to support more charities than ever before thanks to the Charitable Foundation's generous donation to mark the Society's 150th anniversary. I'm delighted that five worthwhile causes in our area are part of the hundreds of local charities the Society is supporting throughout the UK and I'm sure the money will be used to make a positive difference in our community."

Make a Difference Week is only possible thanks to Yorkshire Building Society's innovative Small Change, Big Difference scheme, which enables members to donate the pennies from their annual interest on their savings and mortgages accounts each year to the Yorkshire Building Society Charitable Foundation.