Animal Rescue Gets a Visit from Former Desperate Scousewives Star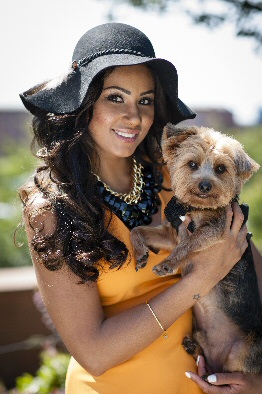 WITH Carla Lane Animals in Need busier than ever former Desperate Scousewives star turned pet entrepreneur, Layla Flaherty, visited the rescue during National Dog Adoption Month campaign to meet some dogs in need of a new home.

According to research released by the campaign sponsors, The Co-operative Insurance, 65% of dog owners bring a dog into their home for the companionship, while 25% admit it's to help them get active and exercise more.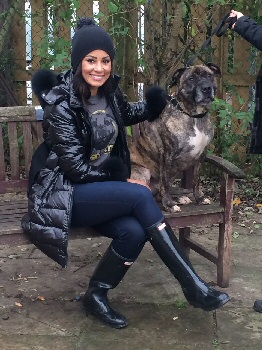 Dogs including Lynx, Buddy, Izzy and Bentley all met with the soon to be qualified celebrity dog groomer for some TLC and pampering in the hope their glamorous encounter will help these dogs looking for new homes and second chance to call a home their own.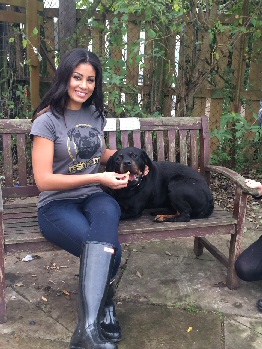 Speaking about National Dog Adoption Month ahead of her visit to the rescue centre, Layla Flaherty said:- "If people adopted a dog they would be saving so many animals lives. Too many people give up their pets, and too few people adopt from shelters. An adopted animal is no different than buying an animal and can bring just as much happiness, if not more, to any home. A dog's love is unconditional and a never ending loyalty regardless of where the dog has come from!"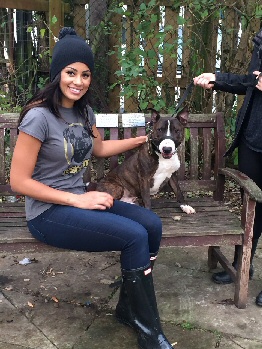 Speaking about the campaign, DogsBlog.com co-founder Ryan O'Meara said:- "With dog abandonment continuing to rise – we're hoping National Dog Adoption Month can help to show dogs in rescues centres in a different light. We're hoping to show that these dogs rescues aren't all damaged, some may have had a tougher start than others, but with a rescue dog even if the dog's background isn't known. Rescues want to match you up with your ideal dog, and vice versa. Think of it as a match.com for dog owners and let your local rescue find you the best dog for you."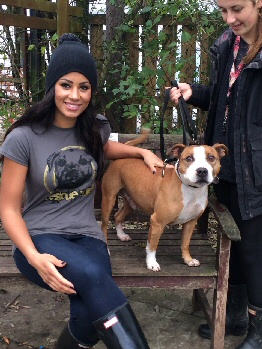 More public space to be created in St Julie's plan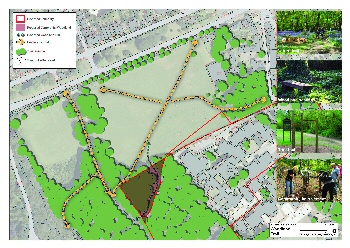 THE amount of green space available for use by the local community is set to increase under revised plans to redevelop St Julie's Catholic High School in Liverpool.

Consultation has been underway on a plan to rebuild the Woolton school largely on its present site, but also using five percent of a neighbouring field.

Now, the City Council has followed up an innovative suggestion that almost 3,000 square metres of the private woodland behind the school owned by the Trustees should be opened up to the community, to more than compensate for the small loss of public space.

The Trustees of the school have agreed in principle, and the City Council is now drawing up indicative plans to show how at least 10% of the woodland could be used, and will also look at options to potentially open up more of the much loved local woodland in the future.

The Council will work with the community on ideas for what they want to see the woodland used for. Initial ideas include a children's play area, woodland trail, cycle routes, trim trail and woodland management if deemed appropriate. It would be funded as part of the school development as a community-led project.

Mayor of Liverpool Joe Anderson said:- "This scheme will deliver a fantastic new school for the area, benefiting hundreds of families who live in and around Woolton, as well as the wider community. We have listened to local people who have made constructive suggestions over how to compensate for the loss of open space while still delivering the much needed new school. This is an exciting opportunity to develop a new piece of public space which can be used by the whole community, and means that there will actually be an increase in the amount of land available for use by local people."

Head teacher of St Julie's, Tim Alderman, said:- "We are delighted that Liverpool City Council has come up with a plan that enables current and future generations of students in this community to benefit from fantastic educational facilities. I hope the community will continue to use our range of facilities out of school hours too as well as enjoy the woodland areas that the Trustees have said could form part of this proposal."

A complete rebuild on the existing footprint of the St Julie's site is not feasible due to tight site constraints, and a comprehensive survey has shown there are no other suitable sites nearby which would deliver a large enough building or with safe access.

The project is part of the Liverpool Schools Investment Programme, which will see at least 12 new schools built. It was devised as a rescue package following the scrapping of Wave Six of Liverpool's Building Schools for the Future (BSF) project, and is one of the Mayor's key pledges.
Merseyside gets on its bike as cycling figures continue to rise
NEW research figures show that cycling in the Liverpool City Region has risen for the 6th year in a row, beating targets set out in the Local Transport Plan.

Figures collected from automatic cycle counters at 67 sites across Knowsley, Liverpool, Sefton, St Helens and Wirral have been published by Mott McDonald, on behalf of the Merseyside Transport Partnership, in the 2013/14 Merseyside Cycle Monitoring report and show that cycle usage is on the increase.

The 12 month period up to March 2014 showed an 11.9% increase in cycling across the Liverpool City Region. These figures mean that there has been an increase of 62% since 2006 and 6 years of continuous growth.

A target of a 12% growth in cycling from 2010/11 to 2014/15 had been set in the Third Local Transport Plan for Merseyside, which was developed and delivered by Merseytravel together with the local authority partners. That target has been comfortably met with a 34% increase, almos 3 fold the original target.

Merseytravel has introduced a number of different projects and schemes aimed at increasing the amount of people cycling across the City region, including:-

► Provided cycle training to over 10,500 primary and secondary school children in the past year.

► Giving over 120 bikes to jobseekers to help them get back into work.

► Free Bike Maintenance sessions, showing people how to take better care of their bicycle.

► Promoting National Cycle to Work Day with a special event encouraging people to give up four wheels in favour of two on their daily commute through advice and information.

► Working with the train companies to improve facilities for cyclists at train stations across the region, helping commuters and tourists.

The local authorities across the region have also invested in infrastructure and other programmes in recent years including Liverpool Council's new "City Bike" hire scheme, which launched earlier this year, and the Choose Freedom projects in the north and south of Liverpool helping people to access employment by sustainable transport modes, including cycling.

Both Liverpool and Knowsley Councils also successfully hosted stages of the Tour of Britain this year, bringing world-class cyclists onto the region's roads.

Councillor Liam Robinson, chair of Merseytravel said:- "It's great to see that year-on-year, more people are continuing to take up cycling across the City region. Cycling not only helps to reduce congestion on the roads, but also provides a great way of staying fit and healthy and can reduce travel costs. With some of the projects and schemes that we are implementing alongside our partners in the local authorities, we hope that those levels will increase again next year."

More information on how to get into cycling as well as details on the many free organised bike rides taking place across the region each week is available on the Travelwise Cycling website.