BLUE SAINT ANNOUNCED AS MERSEYRAIL SOUND STATION PRIZE 2014 WINNER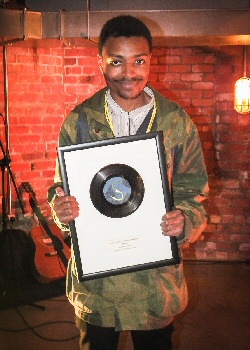 AFTER a fantastic all day live festival at Moorfields Station, which featured ten of Merseyside's most exciting emerging new artists as well as live performances on Merseyrail trains, Blue Saint scooped the title of Merseyrail Sound Station Winner 2014 and along with it the prize of a year of professional music industry management, recording time and free Merseyrail Travel.

Saturday, 8 November 2015, saw the culmination of 2014's Merseyrail Sound Station, prize, an award designed to give an emerging Merseyside artist an invaluable head start in the music industry. The winning artist, Blue Saint, will now work over the next 12 months with a team of music industry professionals, learning everything he needs to know to best equip him for a long, successful career in the music industry. He will also record with former Joy Divison and New Order Engineer Michael Johnson and receive a year of free Merseyrail travel.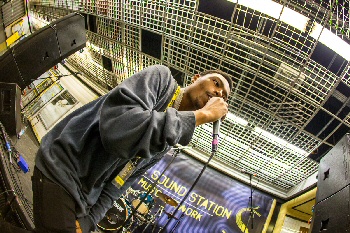 Blue Saint said:- "I'm shocked and extremely grateful to receive the award. I enjoyed the day so much, the mix of talent on show from the other acts was amazing. I'm really looking forward to the next 12 months and developing as an artist."

The Merseyrail Sound Station Prize is part of the innovative, Merseyrail Sound Station platform and is here to celebrate emerging new music from Merseyside. Each month sees a free podcast available to download from:- MerseyrailSoundStation.com and iTunes, featuring exclusive live sessions with some of the region's most exciting new bands, the latest new sounds from across the Merseyrail network, and breaking new music news from Liverpool.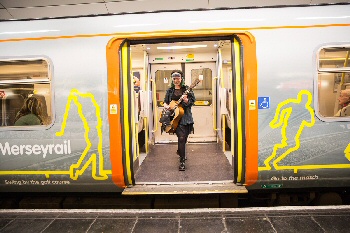 The monthly podcast is presented by Jay Hynde, who also hosted the 'Sound Station Festival' at Moorfields Station and presented the prize to Blue Saint at the post festival presentation party at Hopskotch on Mathew Street:- "Today has just been amazing, with such a fabulous array of talent on show across the 10 artists who performed. In BLUE SAINT we have a winner who will really benefit from the the prize and who knows what the future could hold?!."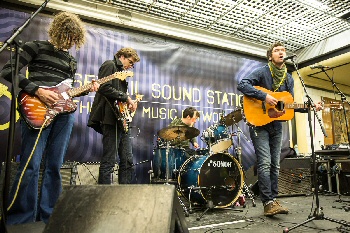 Bido Lito! Magazine Publisher and Editor In Chief Craig G Pennington was one of the industry judges on the day:- "It really was a tricky decision to find a winner from the talent on show today. Its kind of cliche to say, but you could genuinely make a case for all of the artists to take the prize. But in the end, we focussed on selecting an artist who we really thought could develop over the next 12 months with the industry support the prize offers, and in BLUE SAINT I think we have a truly exciting talent and prospect."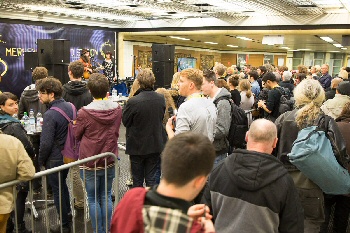 Maarten Spaargaren, managing director of Merseyrail, said:- "Trains may be far from the world of music, but we're very keen to connect with our passengers and tap into the city's love of music. It's the third year we're running Sound Station, this time working with local music events and organisations to give it extra profile and credibility."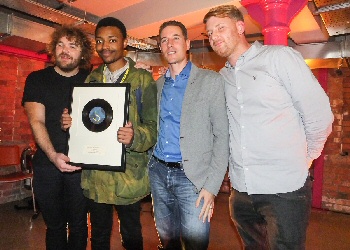 Over the last 8 months, local musicians have been entering the Merseyrail Sound Station Prize by visiting one of the 'Sound Station Upload Locations' on the Merseyrail network and filming themselves performing an original track, before posting it on the Merseyrail Sound Station Facebook Page. Merseyrail Sound Station has also popped up with live stages at some of the city's best events this summer, such as Sound City, LIMF, Farm Feast, FLUX Festival, Africa Oye and Above The Beaten Track.

The latest edition of the Merseyrail Sound Station Podcast is available now. It features music from and profiles on each of the ten artists playing the Sound Station Festival. Head on over to:- MerseyrailSoundStation.com.
Competition - "1 person, 1 point of view, 100 words …" Mini Monologues is Now Open!
MINI Monologues is a brand new, inspiring, educational writing competition for young adults aged 11 to 18 years. We are inviting schools in the UK to submit their pupils' mini monologues is a 1st person narrative written from a real person's or fictional character's point of view in only 100 words! Who inspires or intrigues today's youth? Whose footsteps would they walk in for a few minutes? Whose thoughts would they like to share? What event or situation could inspire a thought provoking, emotionally charged monologue...? Each mini monologue submitted will be read by our editorial team and considered for a regional anthology. Published poets will then be in with the chance of being chosen as the winner from their region, resulting in their work on the front cover of the book! The best writer from the series will also be awarded a Kindle Fire HD!To support teachers Young Writers provides free teacher resources in line with the National Curriculum, such as lesson plans, planning sheets and interactive PowerPoint presentations. All our competition information and resources can be viewed and downloaded for free here. Mini Monologues is now open to 11 to 18 year olds across the UK. To take part please visit our website. Entries can be submitted online or by post and need to reach us by Friday, 19 December 2014.

Southport Christmas Switch on will take place on Saturday, 22 November 2014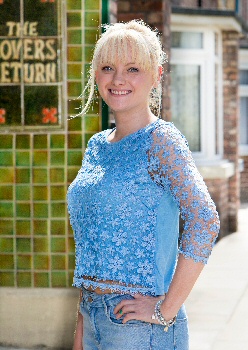 THIS Christmas Southport will have more lights and a bigger switch on than ever before thanks to its business community and the newly formed Southport Business Improvement District company that represents it.
"We are pleased to inform you all that we can now confirm that Heart FM, will be hosting the stage. they will also have with them celebrity hosts Joel Ross (formerly from Radio 1, duo JK and Joel) and Liz McClarnon who used to be in Atomic Kitten!" said Andrew Sloman, Southport BID Manager.



The big new grand scale switch on, which takes place on Lord Street on and around a large stage with giant screen including live camera feed, is happening for the first time on the afternoon of Saturday, 22 November 2014, so people can enjoy the festivities and also venture out to discover all that our fine retailers cafes and restaurants have to offer.

With half a million brand new lights to illuminate the town, the only fitting way to celebrate is with a flurry of famous faces. Pressing the button and lighting up Southport this Christmas will be Coronation Street stars Ryan Thomas (Jason Grimshaw) and Katie McGlynn (Sinead Tinker) joined by former Corrie favourite Ken Morley (King Bumble) and Kay Purcell (Carabosse) from the Southport Theatre Panto, Sleeping Beauty.

The celebrations on the Saturday start from 12 noon where there will be a fantastic array of top local and professional choirs, bands and dance acts on the stage until the plunger goes down at 5:30pm. The switch on area, on Lord Street in front of the Atkinson, also plays host to vibrant entertainers, characters and attractions, Christmas stalls and even real camels accompanied by the three wise men. Grottos in Wayfarers Arcade and Southport Market and a Christmas fayre inside the Atkinson complete what is set to be a fun packed day of festivities for the Town. Please note that the Lord street will be closed to traffic from 11am to Midnight on the Saturday and that bus stops and bus routes have been changed accordingly.

The stage will be hosted by top radio DJs and features performers including choirs Voice Plus and Rock Choir, dance groups Street Beatz and Baby Ballet, Southport band The Dice Men and professional artists including Myth of Unity, King and Scholes, Barbieshop and the fabulously weird and wonderful Mr Wilson's Second Liners. That's not all - there will be a few extra special surprises in store as well!

The magic doesn't stop at the switch on; from 6 December to 21 December 2014, Southport will have a traditional log cabin style Christmas Market along Chapel Street and in Town Hall Gardens. Like the ones used in Liverpool City Centre over the last few years. The Atkinson will be showing three classic Christmas films free of charge courtesy of the BID from the end of November into December 2014.
Part time workers, the disabled, single parents and older workers "least likely" to escape low pay wage
THE Green Party has commented on a report by the Resolution Foundation that highlights the difficulties of escaping low pay grades for much of the UK workforce. Natalie Bennett, Green Party leader, said:- "That 3 in 4 workers now in low pay are effectively trapped permanently in that condition is an indictment of the failure of our economy to deliver jobs workers can build a life on. This is reminder of the fact that under this government it is low pay sectors that have primarily seen growth. It hasn't as it promised made work pay; it has made work pay less. The report highlights the fact that many employers require 'complete flexibility' from staff if they are to progress; this is clearly both unreasonable and deeply discriminatory. It is also evident that some of the sectors in which low pay is most prevalent and progress most difficult have very low levels of unionisation. We should be supporting workers' right to unionise by tackling our restrictive union laws - making sure that employees have the opportunity to be represented, raise concerns, and ensure that they are treated fairly. This supportive approach would help us escape the inequality trap created by this government's economic policies." The Green Party advocates the immediate introduction of a Living Wage to redress pay inequality and enable the most disadvantaged workers to earn a wage that brings them back above the poverty line. Under a Green government no one would be paid less than £10 an hour by 2020.
New Festival to take place in 2015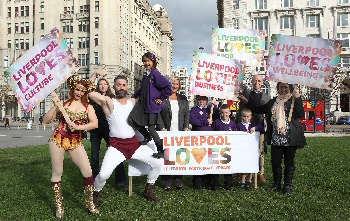 THE event company Orb Events have told the media that they are delighted to announce a new festival for August 2015, Liverpool Loves. 'Liverpool Loves' will be a 3 day event that will provide a platform to celebrate, participate and create everything people are so passionate about across Liverpool City Region. The free event will take place Thursday, 6 August to Saturday, 8 August 2014 on the City's iconic and historic Pier Head, under the shadow of the World famous 3 Graces and Liver Birds, and against the backdrop of the UNESCO World Heritage Site. Liverpool Loves promises to promote and celebrate all the fantastic things that Liverpool has to offer, in turn supporting new business with profits raised through the event. The Thursday and Friday will be more focused on business, while the Saturday is billed as festival day. In year 1, the focus falls on four main areas; Liverpool Loves Culture; Liverpool Loves Business; Liverpool Loves Food; Liverpool Loves Well Being. Liverpool Loves is the brainchild of Debbie Boyd, Director of Orb Events, who created Liverpool Pride 2010 and is co-creator of the Brazilica Festival. Debbie's vision for the festival is to support and encourage Liverpool independents who can sometimes be overlooked within the City landscape. Therefore Liverpool Loves will endeavour to use local exhibitors, suppliers, produce and staff where possible. The Business Big Top, taking place on the Thursday and Friday, will provide a shop window for the commercial and social enterprise sectors by including a commercial marketplace, seminar stages for guest speakers, networking spaces and work stations; resulting in a varied programme which aims to bridge the gap between small and medium/large enterprises. There will also be a themed gala dinner that promises to provide a show stopping hospitality event. The focus on the Saturday is all about providing a platform for the business community to reconnect with the people of the City. The creative and lifestyle sectors of Liverpool will entertain the public with showcase exhibitions, live performances and demonstrations.

Debbie Boyd, Creator of Liverpool Loves and Director of Orb Events said:- "We want to celebrate our city with a festival that gives something back; this is exactly what we will have with Liverpool Loves. What we are striving to achieve with Liverpool Loves is to give entrepreneurs and new talent; in both the business and creative sectors; a springboard to get to that next level. Everyone needs a helping hand along the way, and we want to provide the platform to do just that; while celebrating our achievements and looking towards the future together. Liverpool very much has an international focus, which is paramount in attracting new business to the City. But we also have so much to offer from grass roots level, through to global companies. The city has a real business ethos and we want to strip that right back, rediscover our roots, and encourage and empower people. Social enterprises are success stories in the way they develop, grow and reinvest in their own community to enhance and improve the quality of life for others. We want to help educate people and encourage businesses to understand and support this way of working moving forward. We see Liverpool Loves becoming a vital part of the next IFB in 2016 in bridging the business gap in the City."

Rosie Jolly, Chief Executive, Mayoral Lead for Social and Community Enterprise said:- "I am delighted to support Liverpool Loves which will be an inspirational event next summer enabling businesses in all sectors and communities to participate. Any event which provides a platform for local business to promote themselves should be applauded and will be of great benefit to the City and the wider City region."
To recap, Liverpool Loves takes place 6 August to 8 August 2015 at the City's iconic Pier Head. Liverpool Loves wants to hear from small business, producers, suppliers and performers who would like to get involved. Get involved by emailing your details to:- LiverpoolLoves@orb-events.co.uk. You can also follow the team as they make announcements on... Facebook as:- Liverpool Loves Twitter as:- @LiverpoolLoveso