Launch Of Merseyside Prepared Website and Online Survey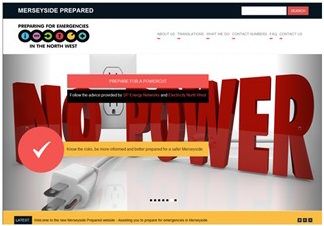 DO you know what to do in the case of an emergency? Do you have a plan? What is a grab bag? In conjunction with the launch of a new website aimed to help local residents and businesses be better prepared for emergencies, the public are being asked for their views and opinions. The website, has been launched by the Merseyside Resilience Forum which is a collection of emergency services, council representatives and emergency planners working to keep people safe in Merseyside. The site contains information about emergencies such as severe weather, flooding, pandemic flu and fuel shortages, alongside other Merseyside-specific risks, with very clear and straight forward advice on the things people can do in their own homes and businesses to prepare for major incidents. The website suggests simple, but easily overlooked, precautions people can take including putting together an "emergency kit" in case they should need to leave their home suddenly, advice on how and when to switch off the utilities in their home and the importance of tuning into local radio for news updates. Although the site has been launched we still need the public's help to ensure the site is working as it should and providing the best possible information. This is a site designed to be used by everyone to help educate and inform people about what to do in the case of emergencies. The University of Liverpool has created a survey to gauge the public's understanding of what they should do in an emergency. Residents across Merseyside are being encouraged to take part in the survey which is available online and will be available for 3 months. A link to the survey can be found by clicking on here.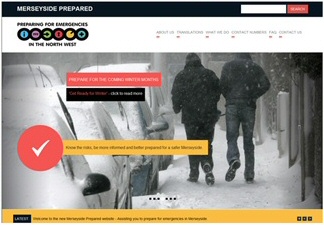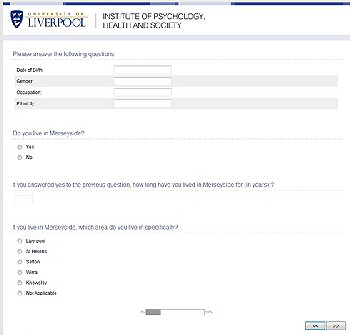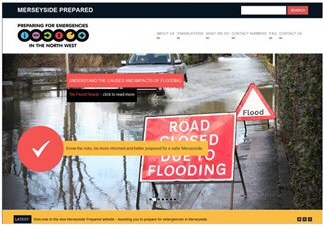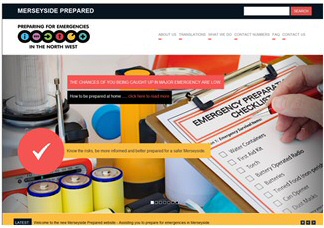 Police make 18 arrests in crackdown on burglary
POLICE on Merseyside announced on Thursday, 13 November that they had made 18 arrests, after carrying out warrants at 25 addresses across Merseyside.

The early morning raids are part of Merseyside Police's 3 month long operation that launched in September, to tackle an anticipated rise in the number of burglaries.

The 18 people have been arrested for various offences including burglary, robbery and possession of drugs and 2 cannabis farms have been uncovered in Sefton and Liverpool North.

Leading the operation, Superintendent Chris Markey said:- "Today's activity is all about going after those we believe to be committing burglary offences. It also sends a clear message to those individuals intent on committing this offence that there is no hiding place and that we will use all the tools available to us to track them down and bring them to justice. While burglaries are down year on year by 14%, Police on Merseyside, do see these numbers rise by as much as 25% during the winter month. Although we have seen a slight decrease in the number of burglaries, it continues to be a challenging time for us. However, it's not just about disrupting the activities of these offenders and preventing them from going about their daily business. We have also stepped up patrols in hotspot areas and are working hard to provide home owners with advice on how to keep their property safe. Many burglaries are preventable by simply locking doors and shutting window."

1 in 5 burglaries is down to insecurities and burglars will always take the easy option. It only takes minutes for them to get in through an open window or door.
Police are advising the public to lock front and back doors and use an alarm, if you have one. Light timers are also an effective tool to give the impression that someone is at home.

Anyone who has information about crime in their area can call Police on:- 101 or speak to Crimestoppers, anonymously, on:- 0800 555 111.
E-Fit Appeal following a Street Robbery in Maghull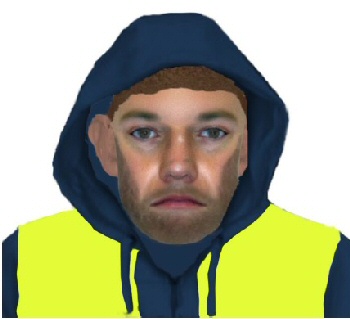 MERSEYSIDE Police Detectives have released an e-fit of a man wanted in connection with the attempted mugging of a pensioner in Maghull. The 78 year old man was walking from the car park behind HSBC bank to the front entrance to pay cash in from a local church when the offender tried to snatch it off him. The victim resisted and shouted for help and several members of the public came to his aid. As a result, the would be robber ran off in the direction of the Coach and Horses pub. The victm was left shaken and with a minor injury to his hand. Immediately after the incident he went into the bank to pay the cash in before reporting the incident to staff who then called the Police. Detectives from Sefton CID are investigating and are keen to hear from anyone who recognises the man in the e-fit or saw a man resembling him in the area before or after the robbery at 9.30am on Monday, 10 November 2014, to contact them. Call DC Sue Demomme at Sefton CID on:- 0151 777 3014 or Crimestoppers on:- 0800 555 111.
Bolton accountant arrested for suspected tax fraud
AN investigation is underway into the financial affairs of an accountant from Bolton who has been arrested by HM Revenue and Customs (HMRC) on suspicion of tax fraud offences. In early morning raids carried out on 12 November 2014, HMRC searched 2 properties in Bolton and seized laptops, business records and mobile phones for forensic examination. Sandra Smith, Assistant Director, Criminal Investigation, HMRC, said:- "This is an investigation into what we suspect is a well organised, professional attempt to manipulate the UK tax system in order to steal around £50,000; money which would otherwise be used to finance the UK's vital public services. I would encourage anyone with information regarding tax evasion and fraud to contact the Customs Hotline on:- 0800 59 5000." Officers also discovered a significant amount of cash which has been detained as the potential proceeds of crime. The 27 year old male is believed to have set up a scheme to illegally claim income tax rebates on behalf of fictitious clients. He is also suspected of making false claims for VAT refunds and tax credits. The suspect has been bailed until February 2015. Investigations are ongoing.