Children In Need rickshaw challenge passes through Merseyside

THE Children In Need rickshaw challenge passed through Southport and Formby, on 8 November 2014, as it headed on it's way to Liverpool, as part of a 450 miles journey across the country. The journey ends live on the EastEnders set during the BBC Children in Need appeal on 14 November 2014. This was the team leaving Southport area and heading on to the Formby By-Pass. To support the challenge and donate £5; text TEAM to:- 70705. Alternatively to donate £10; text TEAM to:- 70710. Texts cost £5 or £10 respectively plus one standard rate message; £5 or £10 will go to BBC Children in Need.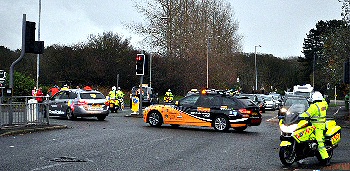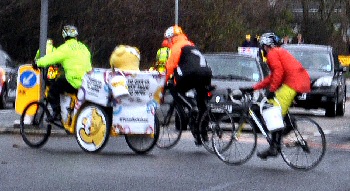 Will you be attending the Formby Christmas Lights Event 2014?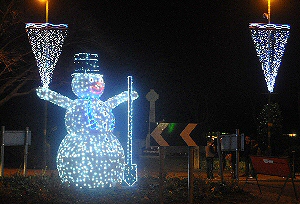 THE 2014 Formby Christmas Light switch on event takes place in the Village Center and what a show it will be! Pat Wordley, from Woodwards, who is the event's Co-ordinator told us that:- "We have lots of live acts and stalls entertaining the masses, from Noon to 7pm, on Chapel Lane. We even have performing on the main stage an American musician and singer, Jared Minnix from Roanoke (formerly Big Lick), Virginia! Also attending will be local duo, Me and My Cousin, and many more musicians and singers... St Jerome's children's choir will also be on stage, along with the cuties from Babyballet... Plus We're thrilled to announce that G:FORCE Gospel Choir will be performing! If that was not enough... the fabulous children's entertainment company Starkidz will be on hand, along with lots of other attractions... But the most popular person will be Father Christmas, of course... Thanks to generous donations from so many people, like the Cooperative Funeral Services, Conlons Opticians, Haro Lounge, Formby Flooring, Jean of Colette Gunter Formby Parish Council to name just a few... We are still looking for donations so please keep them coming, as all contribution to the Formby Christmas Lights appeal fund going for this year and next year! Sadly we are still slightly undermanned, and we are still looking for helpers on the day as well... we need volunteers to help up man the road closures around Chapel Lane. It will be a 2 hour shift only, between the hours of 11am to 7pm. All volunteers will be briefed. If you would like to find out more, please send us a message on Facebook. We have booked good weather and we look forward to seeing you all. Most importantly, do not forget to visit the many shops to get in your Christmas gifts early, as well as the many catering facilities the village has to offer. Plus for the locals, we can confirm that we have a backup pump for poor old Sparky, who took a turn for the worse on Christmas Eve night last year and had to be taken to Snowman Hospital soon after!"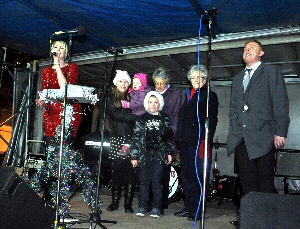 Below is video footage of the 2013 event and it should give you an idea of what will take place in 2014!
If above Flash Video Player does not work, please use our Silverlight Player, by clicking on here now.
Southport and Hesketh Round Table out and about for Children In Need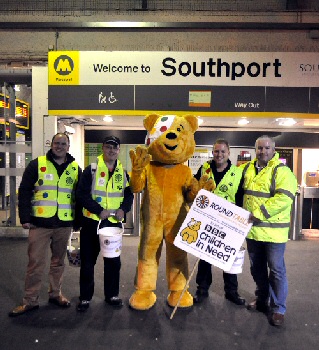 THE Southport and Hesketh branch of the Round Table were out in town with BBC Children in Need's Official Mascot and Chief Fundraiser "Pudsey Bear" Let us know if you spotted them and also send us any photos to:- news24@southportreporter.com.

Julia Fordham in Liverpool Epstein Theatre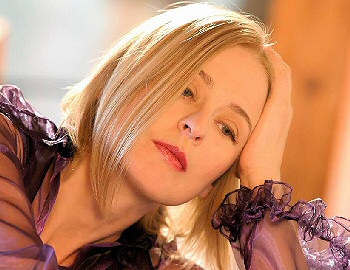 FOLLOWING 2 sell out UK tours in 2013, Julia Fordham has returned to the tour circuit to celebrate the 25th Anniversary of her landmark album:- 'Porcelain' and on 19 November 2014 she will be performing at Liverpool Epstein Theatre. The Merseyside audience will have a chance to hear the iconic album in its entirety performed live by Julia and accompanied by her long time pianist and album producer Grant Mitchell. Julia will make you travel back in time and will sing for you all those classic hits that were buzzing over the FM radio more than 2 decades ago. Julia will also perform many of her other hits, plus, you should keep in mind that the concert will include a few surprises along the way.

"To this day, people still stop me in the street and sing songs from 'Porcelain' to me. They share stories about how much the album connected with them. So it's an honour to perform the whole album for the faithful audience that has supported me all these years." says Julia. If you are one of those who feels a connection to the album or you simply enjoy Julia's talent and creativity, do not miss the show! For more information, please check the official website of Julia Fordham.
Paul Chowdhry can't wait to see you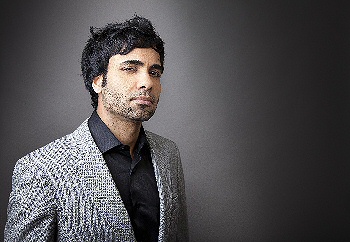 THE stand up, Paul Chowdhr.
is one of the most thrilling comedians currently at work in this country, is about to hit the road with his brand new show, "PC's World", and he can barely contain his excitement about the prospect.

Speaking to me in the run up to the tour, he is an electric presence who gives off more sparks than a Catherine wheel on Bonfire Night. You can see exactly why The Eastern Eye described Paul as:- "A dangerous comic genius."

The comedian begins by putting into words the sheer rush he gets from stand up. "It's like no other experience. I've done plays before in Edinburgh, and they're great, but nothing beats stand up. It is simply the purest art form. The great thing about live comedy is that during those 2 hours you're on stage absolutely anything can happen." declares Paul, who has also garnered a big following presenting C4's Stand Up For the Week and starring on BBC1's Live at the Apollo.

Paul, who was a well deserved winner of the LAFTA Funniest Stand Up Award last year, carries on that:- "At a stand up show, everyone has the sense that 'this is the moment we're living in'. Every show is different; you never get the same people in the audience. You won't ever get that feeling on TV. It gives you such a buzz."

The comedian, a very well established international live act who has toured Hong Kong, Dubai, Abu Dhabi, Bahrain, Amsterdam, Germany and Germany, adds that:- "People know me as a stand up. I'm not known as a panellist or a talking head on TV shows. I'm quite a pure stand-up."

And an extremely funny one, too. Bursting with charisma, Paul generates a rare vibe in the room. You can see for yourself what I mean, as he will be coming to a theatre near you very soon.

The comedian, renowned for the sometimes challenging candour of his material, has been creating a stir with other journalists as well. The Metro called Paul:- "Naturally funny... Chowdhry has the balance of humour and honesty just right." Meanwhile, The Times commented that:- "He revives distant memories of Richard Pryor at his relentless best."

On his latest tour, his biggest to date, Paul once again aims to defy prejudices. PC may be his initials, but the unremitting world he lives in most definitely isn't.

In "PC's World," the comedian poses a series of pertinent questions, before providing some hilarious answers. Why do some people regard as humorous what others view as highly offensive? Why has tackling the preconceptions of political correctness become so contentious?

Paul, who has headlined the International Indian Kings of Comedy tour, is widely regarded as the leading British Asian male comedian. For all that, he has whipped up a fair amount of controversy during his critically acclaimed career.

Paul, also a high profile actor with notable roles in Swinging with the Finkles, Colour Me Kubrick, Rogue Trader and It Was an Accident, resents the easy tag of "controversial comedian". He argues that:- "My comedy is not that controversial. That's a lazy way of approaching something you don't like. If you don't like my act, fair enough. But don't try to put it in a box. It's weird that people attach the 'controversial' label to me. I'm not Frankie Boyle. I don't say half the things he says. I'm not controversial. My comedy is just jokes."

Paul's comedy also possesses the crucial ability to make us think; which he does to considerable effect in "PC's World". He explains the genesis of the show. He's an idiot:- "PC is my initials and also the world I live in. But those initials are not necessarily attached to me! The show explores those things we think but don't dare to say out loud. We might be thinking, but we won't say it. We don't say what we mean. We live in a PC World where things on TV are censored."

Paul proceeds to say that:- "We're adults, but we're so heavily censored in the media, it's almost offensive. So on stage, I want to say what I mean; with no fear of censorship. I'm going to say the kind of things I want to say but can't usually because they're not PC."

Paul is an exceptionally thought provoking comic. But he is quick to point out that with his coruscating new show he hopes first and foremost to entertain us. "When you're performing in front of a room full of people who have given up their evening to see you, you really have to deliver. You feel responsible for those people and want them to have the best night of their lives. You're not going to offend them or be controversial for the sake of being controversial. If we were more honest and dared say things, we'd actually be living in a more PC World. Censorship has an adverse effect on human beings. Honesty creates a much better society. That's my theme in this show. I'm not saying it in black and white. I'm saying it through jokes. Of course, I want people to think; but above all I want them to laugh their heads off!"

Tickets for Paul Chowdhry's tour, "PC's World", are available at:- offthekerb.co.uk.