James and Starsailor - live at the Liverpool Arena
Photographs by Jo Forrest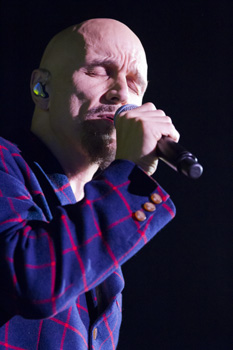 JAMES and Starsailor live at the Liverpool Arena gig, on 14 November 2014, was one of the best concerts they have seen at the venue. This was one of 9 stops for the 'La Petite Mort Tour' live arena tour, with special guests Starsailor, and fans where not disappointed by the energetic performances. these are a few photos taken by Jo Forrest for us at this gig. Please let us know if you attended by emailing us to:- news24@southportreporter.com and also let us know what you thought of the show. If you missed them, you still can see it on Saturday, 22 November 2014, at The National Indoor Arena, Birmingham or on Sunday, 23 November 2014, in the Leeds Arena, Leeds. Sadly the tour then heads to Portugal, with the band playing at Multiusos de Guimarães, Guimarães, on Friday, 28 November 2014, and then on Saturday, 29 November 2014, at the MEO Arena, Lisbon.