Educate Awards 2014 shortlist announced
DEDICATION, passion, innovation and excellence: the shortlisted nominations for the Educate Awards 2014 have been announced.

The nominations were judged by an esteemed panel of judges, including Liverpool's cabinet member for business, enterprise and investment, Councillor Gary Millar; Chris Walker, regional managing editor of Trinity Mirror North West and North Wales; Lesley Martin-Wright, chief executive of Knowsley Chamber; Mark Beedles, managing director of Connex Education; Andrew Pimbley of Claremont Farm and Wirral's Farm Feast; and the education team at the respected Everyman and Playhouse Theatres.

Kim O'Brien, executive editor of Educate Magazine, says:- "The volume and level of entries this year has been amazing; the difficult task was given to our panel of judges to give each and every submission justice and choose the schools that have really excelled. The entries we have received highlight just how outstanding our education is in this region, and we can't wait to celebrate these high standards and award their ongoing commitment and passion to education.

In total we have 30 excellent schools shortlisted from across Merseyside, each have shown tremendous innovation and passion, which can be seen through their inspiring projects and extracurricular activities. We're excited to welcome all the shortlisted schools to Liverpool Cathedral on November 21 for what promises to be a wonderful night of celebration."

The Educate Awards, now in its 3rd year, aims to shine a spotlight on innovative education in Merseyside, celebrating the diligence and dedication of teachers, students and schools by looking beyond statistics and leader boards to acknowledge the hard work and creative energy that goes in to realising all varieties of triumphs inside the school gates.

The shortlisted schools are:-

MOST INSPIRATIONAL PRIMARY SCHOOL

Emmaus C of E & Catholic Primary School
Springwood Heath Primary School
Whitefield Primary School

MOST INSPIRATIONAL SECONDARY SCHOOL

Calderstones School
Notre Dame Catholic College
Rainford High Technology College
The Blue Coat School

COMMUNITY PARTNERSHIP AWARD

Bishop David Sheppard CE Primary School
Calderstones School
Gatecare School

OUTSTANDING COMMITMENT TO SPORT IN A PRIMARY SCHOOL

Netherton Moss Primary School
St Sebastian's Catholic Primary School
Valewood Primary School

OUTSTANDING COMMITMENT TO SPORT IN A SECONDARY SCHOOL

Gateacre School
Ranford High Technology College
The Belvedere Academy

ECO SCHOOL PROJECT OF THE YEAR

Calderstones School
Evelyn CP School
Our Lady & St Swithin's Catholic Primary School

THE COMMUNICATION AWARD

Mosspits Lane Primary School
The Blue Coat School
Whitefield Primary School

TEACHER OF THE YEAR

Meg Rimmer, Calderstones School
Mrs Burgess, Rainford Technology College
Mrs Smith, Whitefield Primary School

SPIRIT OF ENTERPRISE AWARD

Archbishop Blanch CE High School
Evelyn CP School
St Margaret's Church of England Academy
The Studio Liverpool

INNOVATIVE AND CREATIVE LITERACY AWARD

Alsop High School
Mosspits Lane Primary
Netherton Moss Primary
Whitefield Primary

SEN Provision Award
Bebington High Sports College
North Liverpool Academy
Summerhill Primary
Kilgarth School

SCIENCE PROJECT OF THE YEAR

Holly Lodge Girls' College
Liverpool Life Sciences UTC
St Margaret's Church of England Academy

OUTSTANDING ARTS IN A PRIMARY SCHOOL

Cronton CE Primary School
Netherton Moss Primary School
Norwood Primary School
St Oswald's CE Primary School

OUTSTANDING ARTS IN A SECONDARY SCHOOL

Gateacre School
Halewood Academy
Formby High School
The Blue Coat School

CAREER ASPIRATION AWARD

Bebington High Sports College
Liverpool Life Sciences UTC
Notre Dame Catholic College

WOW RECOGNITION AWARD

Calderstones School
Netherton Moss Primary School
Whitefield Primary School

The lead sponsors of this year's Educate Awards are Connex Education and the Liverpool City Region Apprenticeship Hub. Associate sponsors include Carillion plc, Vivark, Greater Merseyside Learning Providers Federation, The Design Foundry, the City of Liverpool College, Liverpool Hope University, Arvato, National Citizen Service, Paul Crowley and Co Solicitors and DCM Surfaces.

Christmas Shopping in Vintage Style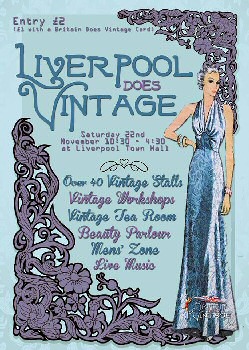 ON Saturday, 22 November 2014, Britain Does Vintage are bringing their fabulous Vintage Fashion Market back to The Town Hall in Liverpool. Between 10:30 to 4:30 you'll be able to listen to live music from Bexi Owen whilst enjoying afternoon tea from our vintage tea party! Why not get creative at the vintage inspired workshop? And be sure to visit the beauty parlour run by local lovelies Russell and Brown, who will be ready to curl, quiff and roll your hair into a pinup worthy style. It'll be less than month until Christmas when they open the doors to Lincoln Does Vintage, so it's the ideal market to buy your vintage goodies at! Glittery party frocks, novelty jumpers and unique retro gifts for under the tree will all be on offer. And for a fraction of the high street prices! Britain Does Vintage are winners of an 'Outstanding Customer Service' Award, organisers Alex and Sam aim to make everybody feel welcome from the moment they reach the entry desk. So you'll be met with a smile! "We hope you'll join us in the run up to Christmas! With even more on offer this time around, you'll definitely find something for all of your friends and family with us; something nobody else will have!" says Sam Agnew from Britain Does Vintage. For more details go online.
Local youth support cancer specialist recognised as emerging star in the NHS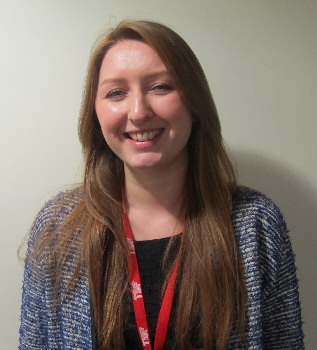 A promising cancer specialist has been recognised for her commitment to supporting young cancer patients when she was crowned 'Emerging Leader Of The Year' at the NHS North West Leadership Academy Award ceremony in Liverpool last night. 27 year old Jayne Pattinson from Greasby is the Teenage Cancer Trust Youth Support Coordinator at the region's cancer specialist hospital, The Clatterbridge Cancer Centre. She supports young people with cancer across Merseyside and Cheshire, giving them the help they need to regain their confidence after treatment. The Emerging Leader category in the prestigious annual awards recognises NHS employees who are not yet in a formal leadership role but deliver positive energy and passion in their working environment that inspires others and makes a real difference. Jayne's nomination said:- "she welcomes young people with a smile and a warm personality" and has developed a flexible service which is responsive to young people's needs, sometimes far beyond her remit. For example, she created an extra peer support group in North Wales to allow young people; often in isolated areas and unable to travel very far; to meet others without having to come to Merseyside. She has also been determined in securing free access to music lessons for young people with cancer from the Liverpool Institute of Performing Arts (LIPA). Winning is becoming a regular event for Jayne as she has already been recognised by her colleagues for the outstanding contribution she makes to her work when they nominated her for one of the hospital's monthly staff achievement awards … and she won!Laura Elder is the Teenage Cancer Trust Teenage and Young Adult Lead Nurse at The Clatterbridge Cancer Centre. She nominated Jayne for her outstanding achievement and drive in innovating the service available to young people dealing with a cancer diagnosis. She said:- "We are thrilled Jayne was rightly awarded for her achievements with this group of sometimes hard-to-reach patients. She travels across the Merseyside and Cheshire cancer network to homes and hospitals to motivate and inspire teenage and young adults to move on confidently after cancer treatment. She has helped so many young patients get back into work and college, engaging with schools and universities and constantly learning from medical professionals, and looking for ways to develop her skills to benefit her patients and their future. But more than the practical elements required to get life back on track, Jayne is a friend and a peer to her patients. She is a champion for young people living with and beyond a cancer diagnosis, and a fun person to be around. She's no stranger to rock climbing or sailing on day trips out, because she does whatever is required to help them with what they need. She really is a jewel in the NHS crown and we are sure she will be a remarkable leader in the future. We're very lucky to have her in our team." The Clatterbridge Cancer Centre works within the Merseyside and Cheshire Cancer Network to provide non-surgical oncology services for Teenagers and Young Adults patients aged 16-24 years. With the support of the Teenage Cancer Trust, they host one of the regions dedicated young person's unit. The four en-suite bedrooms are equipped with televisions, media equipment and drop down beds that allow loved ones to stay overnight in the room if needed. The unit also has a small kitchen allowing young people and their visitors to make drinks and snacks, whilst the social area is equipped with games consoles and digital TV to allow them to mix with people of their own age.
RTC on East Lancashire Road
MERSEYSIDE Police has confirmed that road traffic officers have attended the scene of a road traffic collision on the East Lancashire Road in the Croxteth area of Liverpool. Officers were called at around 4.15pm, on Tuesday, 18 November, to reports of a road traffic collision between 4 cars at the Junction of Stonebridge Lane and the East Lancashire Road (A580). It is believed that 2 people have sustained minor injuries to their head and have been taken to hospital for treatment. The drivers and passengers of the other two vehicles have sustained injuries consistent with whiplash and are suffering shock. The East Lancashire Road travelling into Liverpool at the Junction of Stonebridge Lane is currently closed, which is affecting traffic travelling into Liverpool. Motorists are being advised to avoid the area for the time being, and try and find a different route into the City.