Parents and children are invited to splash around in Southport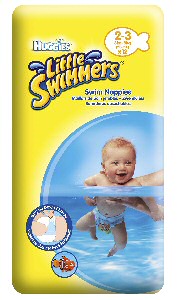 HUGGIES® Little Swimmers® have teamed up with the Dunes Splash World pool, in Southport, to offer parents and their little ones a day's swimming session.

On Tuesday, 2 December 2014 and Wednesday, 3 December 2014, parents and their little ones are invited to Dunes Leisure Centre pool in Southport to start a habit that lasts a life time with a complimentary swim.

A recent study by Mumsnet and HUGGIES® Little Swimmers® has shown that mums are aware of the importance of teaching their child to swim, 84% of 0 to 3 year olds have been swimming at least once. HUGGIES® Little Swimmers® are encouraging mums to go swimming more often and enjoy this great bonding activity.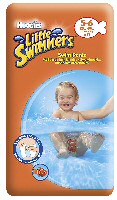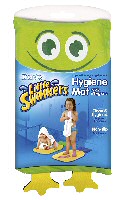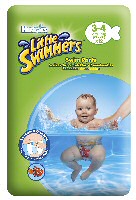 Mike Riley, Senior Operations Manager from Dunes Leisure Centre says:- "Swimming is a vital life skill that we actively encourage from birth. We look forward to welcoming local parents and their little ones into the pool for the day."

Sarah Gamble, HUGGIES® Little Swimmers® brand manager says:- "We are really pleased to have teamed up with Dunes Splash World to offer mums across the country the opportunity to go swimming for free. We want to inspire families to incorporate swimming into their routines. Don't forget to take your HUGGIES® Little Swimmers® and Hygiene Mat® to ensure that your swimming session goes as smoothly as possible."

HUGGIES® Little Swimmers® is encouraging parents to take their little ones swimming more often. Remember to say:- 'Huggies Little Swimmers' at reception for your free swimming session!

For further information, videos and expert baby swimming advice, visit the website.

To enquire about the free swimming day please contact the pool on:- 01704 537160. For further information, videos and expert baby swimming advice, visit the website.

Liverpool carollers to raise the roof for epilepsy at charity carol service
PEOPLE of Liverpool are being invited to raise the roof during a festive evening of carols and seasonal readings at Liverpool Parish Church. The carol service, on Thursday 4 December, will raise funds for national charity Epilepsy Action, and awareness of its work. The charity works to support people affected by epilepsy in the UK. There are around 13,400 people living with epilepsy in Merseyside.

Liverpool woman Jayne Burton, aged 52, is encouraging people to come along and join in the festive spirit. Jayne has been living with epilepsy for over 35 years. She said:- "I started having seizures when I was 16 but was not diagnosed with epilepsy until I was 35. I have focal seizures which can be difficult to spot. We thought I was having panic attacks until a colleague saw me having a seizure and recognised what was going on. When I was finally diagnosed with epilepsy, I was devastated. I lost my driving licence and my work as a nurse changed instantly. I had brain surgery in 1999 to remove part of my temporal lobe. The surgery reduced the number of seizures I had, but left me with memory problems. This led to even more difficulties at work and, eventually, I had to be medically retired. Epilepsy Action has provided me and my family with advice and support when they have needed it most. The charity helped me turn my medical retirement into a positive experience. I now volunteer to raise awareness about epilepsy in Liverpool and beyond. As my experience shows, the more people who know about epilepsy the better. I would like to encourage the people of Liverpool to come along to the Epilepsy Action carol service and get in the festive spirit. It will be a brilliant way to celebrate the work of this fantastic charity, raise valuable funds for their work and improve the lives of people with epilepsy."

The Christmas carol service will take place on Thursday, 4 December 2014, from 6.30pm at Liverpool Parish Church, Chapel Street, Liverpool. The St Nicholas Singers (and Mersey Voices) will lead the carols throughout the evening. There will also be festive readings from speakers who have all been involved with the work of the charity.

The Revd David Baverstock said:- "We at Liverpool Parish Church are delighted to be hosting Epilepsy Action's Christmas carol service this year. We look forward to a successful celebration that will contribute to the charity's fundraising efforts and, most importantly, help to raise awareness about epilepsy and its impact on the lives of people in the North West. Christmas is a celebration of light shining in darkness. This makes it a fitting time to celebrate the light of understanding and knowledge about epilepsy too."

Kevin Byrne, community fundraising officer at Epilepsy Action, said:- "The Epilepsy Action Christmas carol service offers a great opportunity to get into the festive spirit and raise much-needed funds for a fantastic cause. The money raised at this event will make a huge difference to the lives of people affected by epilepsy."

Doors open at 6pm. The service is open to all. A minimum donation of £5 per person to the work of Epilepsy Action is suggested. Places can be reserved online or by calling:- 0161 300 2382. Epilepsy affects around one in every 100 people and 87 people are diagnosed with the condition every day in the UK. Each year, Epilepsy Action directly helps over 1.2 million people through a range of services, including its Epilepsy Helpline, freephone:- 0808 800 5050, branch network, specialist nurse scheme and award winning website.