Back again in Liverpool - Jeff Wayne's Musical version of 'War Of The Worlds'
Photographs by Jo Forrest.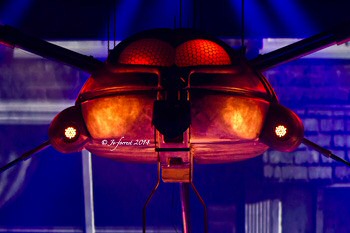 RETURNING yet again to the Arena, for its 6th time, in Liverpool, on 28 November 2014, was the amazing War of the Worlds, that coincided with the 75th Anniversary of the Orson Welles iconic radio adaptation, as well as the 35th Anniversary of Jeff Wayne's classic multi platinum album and the 115th Anniversary of HG Wells' classic novel. It was also billed as 'The Final Arena Tour' but we hope that is not the case. This event was a fantastic show and it was 1 of the most ground breaking arena tours of all time. Conducted by Jeff Wayne, it was the most ambitious production yet, featuring the Oscar Winning actor Liam Neeson in 3D holography, as George Herbert, The Journalist, plus live on stage was Jason Donovan, as Parson Nathaniel; Westlife's Brian McFadden, as The Sung Thoughts of The Journalist, X Factor 2005 winner Shayne Ward, as the Artilleryman; Les Miserables' Carrie Hope Fletcher, as Beth, Parson Nathaniel's Wife along with X-Factor 2013's Joseph Whelan, as The Voice of Humanity... If that was not enough the show also had the 36 piece ULLAdubULLA Strings and the 9 piece Black Smoke Band, performing live. The show, even had an incredible 3 ton 35 foot tall Martian Fighting Machine landing on stage while firing its real flame Heat Ray over the heads of the audience.... and more, including a 100 foot wide 'animation wall' with 2 hours of enhanced cutting edge CGI, the incineration of a cast member in front of the audience's eyes, a ground breaking levitation effect,,, PLUS the debut of the 1st new song since Jeff's original recording was released. The event was amazing to see and hear, with remarkable special effects and fantastic surround sound action! Adding a new dimension and marking a spectacular finale, HG Wells, the author of 'The War of The Worlds', was also brought to life, not once but 3 times throughout the show, aged 33, 53 and 79... HG Wells was played by Scottish actor Callum O'Neill, who is best known for his role as 'Wee Dingwall' in Disney Pixar's 2012 film 'Brave'. He also played Angus in Jamie Lloyd's Olivier nominated Macbeth, at Trafalgar Studios in London's West End in 2013. To do this amazing show the production team had the help of Oscar, BAFTA and Emmy Award winner, Mark Coulier, creative director of one of Europe's leading make up effects companies, Coulier Creatures FX, who have worked on movies like 'Harry Potter' and 'The Iron Lady'. If you attended please let us know what you thought of this show, by emailing us to:- news24@southportreporter.com.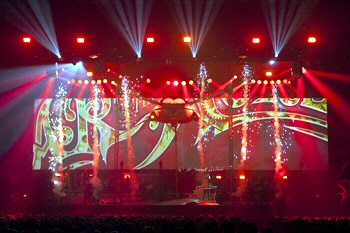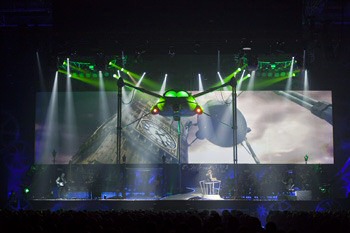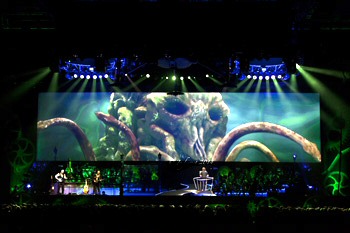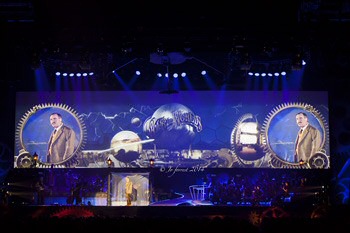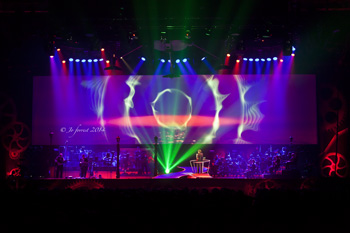 Review:- "She Stoops to Conquer" at the Empire, Liverpool
Review by Jo Forrest.
THERE is very little you can say about this... Town and Country, old and new collide at Mr Hardcastle's ancestral home; the shabby and unchic Liberty Hall. Confined within these provincial walls the excessively coiffured Mrs Hardcastle pines for the cultural polish of 'The Capital'. Enter the good looking and eligible Young Marlow; potential suitor to the quick witted and resolute Miss Kate Hardcastle. He is a man; hopelessly tongue tied with toffs and positively improper with plebs. She is a woman; sharp, sassy and in complete control. So when he is duped into believing that Liberty Hall is a country inn, and mistakes Kate for a lowly barmaid what could possibly go wrong? 'She Stoops to Conquer' is a comedy by Irish author Oliver Goldsmith that was 1st performed in Covent Garden, London in 1773. The cast performing to a packed theatre at the Empire and delighted the audience with this satirical play, set against the increasingly chaotic proceedings of one very long night, this was a delightful romantic romp filled with ludicrous misunderstanding, mischief and mayhem. Fantastic cast and a fullerly enjoyable performance.
Cirque Berserk to perform in Southport, in 2015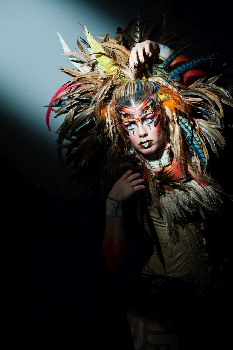 DIRECT from a 4th sold out season in London's Hyde Park, Winter Wonderland, and its sell out 2014 theatre tour, Britain's favourite contemporary thrill circus embarks at last on a nationwide theatre tour. Combining contemporary "cirque" style skills with off the scale thrilling stunt action, Cirque Berserk is a danger filled spectacle that will amaze audiences of all ages. Presenting the world's most dangerous circus act, the legendary Globe of Death, with 3 motorcyclists speeding at over 60mph inside a steel cage, seen for the first time live on stage in the UK. You can see it on Cirque Berserk will perform at Southport Theatre from Monday, 9 March 2015 to Wednesday, 11 March 2014. For more information call:- 01704 500036 or visit the Theatre's website.