SOS call from Southport Offshore Rescue Trust (Southport Lifeboat)
Photos by Patrick Trollope.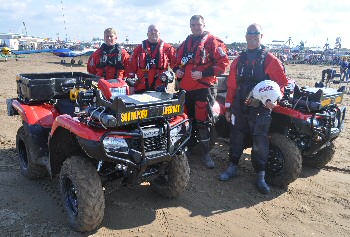 OVER Christmas, thieves have stolen 2 Emergency Service Quad Bikes from Southport Lifeboat Station. "Our volunteers work tirelessly all year long to raise the funds to get them and this is obviously causing a great deal of upset to our volunteers. The quads have allowed our volunteers to access difficult areas of the beach quickly and safely and the loss of them means lives are now being put at risk! The thieves who have done this are the lowest of the low! We're also working hard to find some temporary cover as we sort out replacements with the insurance company and our supplier." said spokesperson John Shawcroft, from Southport Offshore Rescue Trust (Southport Lifeboat). "It has been estimated that each one will cost us £15,000 to replace. We are an independent charity that has no income from other higher profile charities like the RNLI. We do not get cash from the Local Council or Government, unlike the Ambulance, Fire and Police, so we have to raise the cash ourselves! The quad bikes have been saving lives on our coastline and the loss of them is a major blow to the area's safety. Without a doubt, the loss will be putting people's lives at risk! Our quads are used on over 50% of the call outs that we attend along the Sefton Coastline. It's not only the bikes that have to be replaced, but also the kit that was on them. Items like the VHF radios, GPS, along with first aid kits, mud rescue equipment and stretchers. All that now lost and the cost of replacing it will have to be found! Whilst we have insurance, there is still a lot of work that must be done by volunteers, when we should be at home over Christmas. We now have to sort out repairing the boathouse door and replacing vehicles as quickly as possible. Most importantly, no matter how much work we do to sort it out, or how much cash we get in from the insurance, the fact is IT WILL NOT COVER ANY LIVES LOST, should the unthinkable happen before we get them replaced! Please remember that we are a charity completely dependent on public donations, so this will also affect our ability to work in the future, as our insurance costs will also now go up! This selfish act HAS PUT LIVES AT RISK, so please, if you can help get them back, please contact us or the Police. We need your help to catch these people. We just pray that nobody gets hurt because of this selfish act." another member off Southport Offshore Rescue Trust (S.O.R.T.) added. The bikes are both brand new. Both are new red 2014 Honda Foreman 500 with road kits, VHF radios, GPS systems and unique winch mounting points.

Quad 1 - Reg. No PO14 LVA Chassis No 1HFTE4456E4000327

Quad 2 - Reg. No PO14 LVB Chassis No 1HFTE44534000351

They are said to have been stolen between 11am on the 26 December and 2.10pm on the 27 December 2014. If anyone has any information please contact the Police on 101 or Crime Stoppers on:- 0800 555 111.

S.O.R.T. have also said:- "Thank you for everyone who has helped so far, we have had massive news and social media coverage. Your support is overwhelming. Hopefully we will be able to find and recover our quads before anyone gets hurt."

For more information on how you can help our charity please visit:- Southport-Lifeboat.Org.UK.

KEEP up-2-d

ate




with our free daily news emails.



Are you subscribed? Si

g

n

u

p

today

to

our daily email news service via... Formb

y

-

Re

p

orter

.com



If you subscribed you can keep in up-to-date with what's going on in and around Merseyside. It is free and we do not send out massive amounts of emails. Your email is kept under the UK's Data Protection Act, so you can be sure that you will not have problems.
B.O.A. 70th Anniversary DVD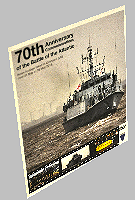 THE video footage we have taken at the 70th BOA events this year in Liverpool has now been fully edited is available to buy, on a DVD, from our Online Shop, on Mersey Reporter very soon. For each DVD sold, £3.00 will go to the Liverpool's Lord Mayor's Charity Appeal. (Registered Charity No. 229539) At this stage we can only do UK postage options, but if you are outside the UK, you can still order copies, but only via emailing our newsroom at:- news24@merseyreporter.com with your FULL address and we will get back to you with a postage cost and a payment link, should you wish to continue.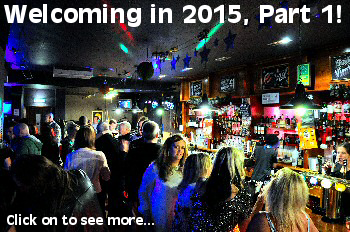 --- MORE NEWS REPORTS BELOW ---

Pyramids Shopping Centre Manager is Honoured at prestigious awards ceremony
Click on here to read

more...!

FSB Liverpool and Knowsley Training on Tap:- 'Owning Your Digital Space'
Nice 'n' Naughty to Raise Money for Sussex Beacon
1 in 10 people fear missing rent or mortgage payments this January
Planning Reforms put the:- "Power back into the hands of local residents"
Esther McVey visits Pyramids Shopping Centre to learn of rapid success
Deputy Prime Minister calling for on people to nominate unsung 'Mental Health Heroes'
North West Ambulance Service Director on the New Year's Honours List
1,773 happy returns at Christmas
Optometrist swaps Birkenhead for African experience
8,000 Companies benefit from regional growth fund
The Isle of Man Steam Packet Company vessel Ben-my-Chree has resumed scheduled services
Get your 2015 off to a winning start with Arriva
Young baker Ethan crowned Best Biscuit Maker by top celebrity chef
Ditch the gym - sing your way to a New You this New Year!
Recycle your Christmas cards at Sainsbury's Southport
FSB New Year message - 2015 a pivotal year for small businesses
Specialist domestic abuse detectives now accompanying patrol officers
Chief Superintendent Jon Ward has received the Queen's Police Medal
Welcoming in 2015, Part 1!
Liverpool City Council - Christmas Tree Recycling
Southern Tenant - Folk Union:- 'The Chuck Norris Project' is heading to Southport
Click on here to see

more about the restaurant!

| | | |
| --- | --- | --- |
| | Click on to read on! | Click on to read on! |

Another Southport Town Centre Christmas Bauble Drops

ON New Year's Day, on Neville Street, Southport, yet again one of the giant Christmas Baubles had broken loose from its fittings, but this time it is reported to have come crashing down on the road below. Just before Christmas the same set of lights had to be fixed after strong winds broke them. After being fixed the lights then failed a few days before Christmas Eve. During that time others had broken and one had fallen from high onto Hoghton Street. Now questions are being asked if the damaged giant Christmas baubles should have been taken down before Christmas when they got damaged the first time? "Lucky that no one was hit as this giant Christmas bauble was blown down. It is not the first time they have broken and on Hoghton Street one had already nearly hit people before Christmas. I do not want to be named as if I get named, other businesses will think I'm just a Christmas Grinch... We like the fact we have lights on the road, but these are just dangerous!" one local business owner told us. Did you see the one on Neville Street fall? Email us your views and thoughts about the Southport Christmas Lights to our newsroom via:- news24@southportreporter.com.

| | |
| --- | --- |
| | YOU CAN ORDER PHOTOS CLICK HERE TO FIND OUT HOW! |
| | |

...HAPPY BIRTHDAY...


Email us to put your or a friends birthday in one of our editions...


If you have someone you want to say happy birthday to, for free, then use the email address below to send us the names you want us say happy birthday to, and/or a photograph. Email us today!