Crackdown results so far - 2 bikes 4 quad bikes and a jet ski, seized
MERSEYSIDE Police Officers from Merseyside Police have seized 4 quad bikes and a suspected stolen jet ski, as part of the force's on going crackdown on nuisance scramblers and other off road bikes.

Officers executed search warrants yesterday, Thursday, 5 February 2015, in respect of 2 storage containers rented from a self storage facility in Bootle.

1 contained 4 quad bikes which officers believe have either been stolen or have been driven on Merseyside in a dangerous or anti-social way.

The other contained a large jet-ski which is suspected to have been stolen.

The vehicles have been recovered for further testing and an investigation to establish the full circumstances is continuing.

A 24 year old man from Aintree has attended at a Police Station and been questioned under caution on suspicion of theft, handling stolen goods and fraud.

Neighbourhood officers from Riverside and St Michaels have also seized 2 bikes over the last week which are believed to have been ridden in an anti-social way around the Dingle area. As part of this investigation, a 15 yearm old male was arrested on suspicion of theft.

Superintendent Dave Fox said:- "We are continuing to take positive action to address the problem of scrambler and off road bikes which we believe have been ridden in a dangerous or an anti-social way. We know they cause misery for lots of people on Merseyside and this action demonstrates that we are determined to respond to the concerns of our communities. We won't tolerate quad bikes or scramblers being used in a dangerous or an anti-social way and we will continue to take pro-active action to seize those bikes and bring those responsible for any criminal behaviour to justice. I would appeal to anyone who has any information about where these bikes are being stored to get in touch with us as soon as possible. We are working with a range of partners to locate them and we will act on all the information that we receive."

Anyone with information can call officers via the:- 101 number or Crimestoppers, anonymously, on:- 0800 555 111.
Letters to Editor:- "Get Formby Police Station Listed!"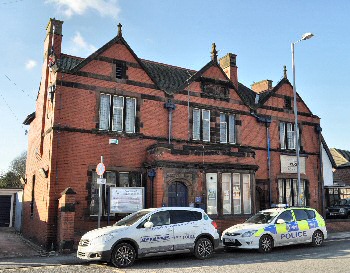 "WE must get Formby Police Station Listed before it is too late. If it is sold, as 1 of the 20 Police Stations, Merseyside Police wants to sell off, it could be lost forever! If it is sold, this could well lead to its being quickly demolished and that would lose yet another iconic, historic building, in the village. Not only is it one of Formby's oldest remaining civic buildings, it is also a major landmark for the area. It was built by Lancashire Constabulary in 1894 and it has had very few changes made to it. This is not a political campaign about emergency services here in Merseyside, following the decision to shut Crosby Coastguard Station along with this and others, but a call that we should all stand up and save our historical buildings. Remember what happened to our Council Offices and chambers?" A Formby Resident said.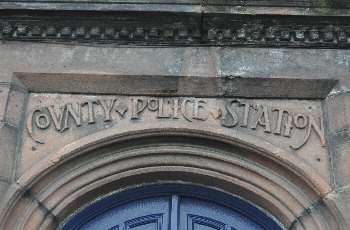 Please email your views on this topic to our newsroom via:- news24@southportreporter.com. Do you think we should get the station list as an historic building?

BTR Port Sunlight 10K set to return for 2015 with new date
THE BTR Port Sunlight 10K and family race day returns for 2015 with an earlier date in the running calendar of Sunday, 1 March 2015.

The BTR Port Sunlight 10K offers runners of all levels the chance to participate in 2 loops of the flat course, taking in key sights of the picturesque village along the way. The day also includes a 5K race and a 1K fun run for children.

The race day is being hosted by BTR for the 3rd successive year, and organised in conjunction with Port Sunlight Village Trust.

Unilever has enjoyed a strong connection to Port Sunlight since 1888 and continues to have major manufacturing, R&D and IT facilities in the village. The company is supporting the event for the second consecutive year through Project Sunlight – its movement for people everywhere who want to make the world a better place for their children and future generations.

The day's proceedings will start with the 5K race at 10am, followed by the 10K at 11am. The children's 1K Fun Run will set off at approximately 12.30pm, once all the 10K runners have returned after completing the course. A number of runners have already registered to take part in both the 5K and 10K races.

The event has previously been staged in May, but due to a large number of major events taking place across Liverpool City Region in May, organisers decided to bring the date forward 2 months.

All finishers in the 5K and 10K races receive a commemorative medal and technical T-shirt. Children taking part in the 1K fun run will receive a finishers' medal and a mini goodie bag.

Participating runners will also benefit from free entry into Port Sunlight Museum on the day by showing their race number to the visitor services team.

The museum, managed by Port Sunlight Village Trust, explores the unique significance of Port Sunlight – its people, architecture, landscape and planning – and also includes a gift shop and tea room.

Runners are encouraged to register early as last year's event saw an increase in numbers across all three races with an overall total of 1,800. The 5K race sold out at 300 places, and the 1K fun run sold out with 200 keen youngsters taking part.

Entries are open for the 5K and 10K races. Entries for the children's 1K fun run are only available on the day – and parents/guardians are asked to register their interest in advance by emailing:- alan@btrliverpool.com.

BTR Liverpool is the leading independent organisation for managing and delivering race events in Liverpool City Region.

BTR Race Director Alan Rothwell said:- "The annual BTR Port Sunlight race day is very popular with runners of all ages and abilities. Last year we introduced an improved course and received excellent feedback, so we are keeping the course the same for 2015. We are delighted to be returning to such a picturesque location for the third successive year, and we're looking forward to seeing the event grow further."

Katherine Lynch, Heritage Manager at Port Sunlight Village Trust, commented:- "With its well manicured parks and wide boulevards, Port Sunlight is a perfect location for race events. We welcome BTR back to the village to stage what has become an established and popular annual event. It is fantastic news that Unilever is again supporting the event to add to the overall experience for participants."

Unilever Port Sunlight Works Director, Andy Hinch, added:- "Port Sunlight is the historic home of Unilever so we are proud to support the Village Trust by sponsoring the BTR Port Sunlight 10K and 5K races, it again promises to be a great day. Unilever's history is rooted in Port Sunlight and the village has inspired many people over the years, which makes it the ideal name of our Project Sunlight campaign to create a brighter future."

The BTR Port Sunlight 10K and 5K races are the latest events in a year long joint fundraising partnership between BTR Liverpool and it's 5 official charities.

The BTR Footsteps Fundraisers initiative will bring the charities together to benefit financially through BTR's key race events over the next 12 months by encouraging participants to fundraise and support them.

The five BTR Footsteps Fundraisers official charities are Radio City's Cash For Kids, Claire House Children's Hospice, Everton in the Community, Jospice, and Roy Castle Lung Cancer Foundation. More details can be found online.

Race details and online registration can be found at:- BTRLiverpool.com.