Review:- "Edward Scissorhands at Liverpool Empire Theatre"
Review written by Darija Ibrajeva.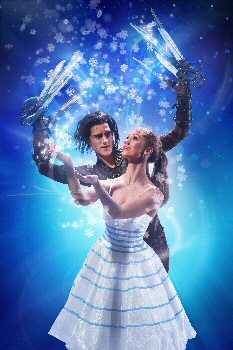 DO you think it's possible to tell a story with its full colours without saying a single word? After seeing Matthew Bourne's magical dance production of Edward Scissorhands, I can assure you - it is!

Famous gothic fairytale of Tim Burton was revived on the Liverpool Empire's stage over the 27 January to 31 January 2015. The reanimation was conducted by the UK's most popular and successful choreographer Matthew Bourne, who presented a fresh look at the all beloved tale of a lonesome boy who was never fairly accepted by society, as he was different; he had scissors for hands. Even if the nature of this fairytale is pretty much fictional, it still has a deep meaning and relevance nowadays, and I found it so pleasant to see a fully packed theatre with so many happy kids' faces in it.
But let me tell you more about the production. Yes, I used the words "dance production" instead of the "ballet", as I feel it better describes the work of Bourne. He is a master of an alternative ballet... ballet not in its classical meaning...ballet which more resembles a silent musical. And maybe exactly that's why when you watch the work of this talented choreographer you don't miss the presence of words, you barely notice their absence.

Slightly changing the original script of the legendary movie, Bourne gradually introduces us to each character of the show. Obviously, much of the credit should go to the casting team, as they are the ones who bring their characters to life. In front of them is a difficult task – to do the talking through the dance, facial expressions and body language, and I must admit that each of them produces a simply delightful performance! Sometimes, over the periods when the entire cast was dancing on stage, I simply didn't know whom to follow.

Though, I'd like to highlight 3 performers who, in my opinion, made this production so triumphant. Dominic North (Edward), with his gleaming shears and quirky expressions, without a doubt, is the star of the show. You simply believe in his character from the beginning right through to the very end. You empathize with him when he trembles his scissor hands each time he is nervous, and laugh when he is mimicking the behaviour of his neighbours.

Another outstanding character is the graceful Kim Boggs, portrayed by beautiful Ashely Shaw. She is so light footed and her movements seem so effortless that you want to watch her again and again. And of course I simply cannot forget to mention the redheaded siren, Joyce (Madeleine Brennan), who made this enchanting dancing production so comical and witty.
But all my personal praise goes to a smashing Lez Brotherston, who simply dazzled the audience with his magnificent set designs. His creepy gothic castle, colourful suburban houses, fairy dancing topiary and magical icy sculptures will remain in my memory for a long time. And how about all those fabulous costumes he created for each character? The talent of Lez Brotherston is limitless.

The same praises I'd like to sing to Terry Davies, whose music in combination with the iconic movie soundtrack from Danny Elfman left me absolutely spellbound. It was definitely a vital complement to the show.

As a result, the crowd didn't skimp on thunderous applause and bathed the cast in a standing ovation. I would definitely recommend everyone to go and see this visually striking dance production. Check the tour dates of Edward Scissorhands and give yourself and your family a little piece of magic.
Our freelance photographer Jo Forrest also attended for us and she said:- "Another outstanding production by the master of alternative ballet Matthew Bourne. Edward Scissorhands did not disappoint and received a well deserved standing ovation from the Crowd at the Liverpool Empire Theatre on Tuesday."
'Kingsman - The Secret Service'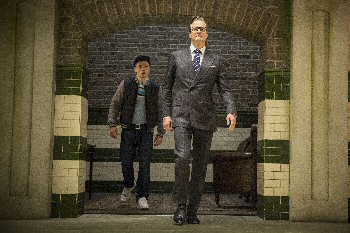 IT looks like it will be a year very good year for British produced films and those with British connections, like:- 'Seventh Son', that has its connection to the UK, thanks to it being based on the books written by bestselling author, Joseph Delaney, from Southport. Sadly, 'Seventh Son' was shot in Canada (Vancouver) and in the US (Seattle), but many others have been shot here in the UK, all should do will at the box office. In 2015 the films you should keep an eye on, that are British, are:- 'Shaun the Sheep Movie', 'Fifty Shades of Grey', 'The Second Best Exotic Marigold Hotel', 'Starwars' and many others, so please do support these films! But even without the call to be patriotic, one British film has already hit an all time high, taking a staggering £5 million at the UK Box Office, after just 6 days on general release. 'Kingsman - The Secret Service' has started this year off for British film on an all time high and is heading to become a classic; thanks to a strong, British writing and directing team, along with a very convincing cast, full of the UK's most iconic and promising rising talents. Critical reviews are hailing it as "a triumphant win for British production company, Marv Films." Director Vaughn said:- "To have the biggest opening in my career is very reassuring, and I'm thrilled that the British public have supported a British film." With an all star cast including Colin Firth, Samuel L Jackson, Michael Caine and newcomer Taron Egerton:- 'Kingsman - The Secret Service' tells the story of a super secret spy organization which recruits an unrefined, but promising street kid into the agency's ultra competitive training program, just as a global threat emerges from a twisted tech genius. Distributed by Twentieth Century Fox, screenplay by Jane Goldman and Matthew Vaughn and produced by Matthew Vaughn, David Reid, Adam Bohling, 'Kingsman - The Secret Service' is in cinemas across the UK and Ireland now. So, if you go to the cinema this year and take a look at the films, please let us know what you think of them, via emailing us to:- news24@southportreporter.com.

'Seventh Son' author Joseph Delaney visits local schools and bookshop
Photographs by Tony Higginson.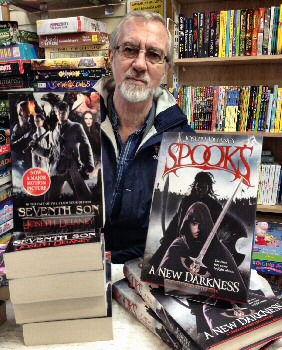 LOCAL Southport author, Joseph Delaney, has taken time out again to visit local schools on Merseyside ahead of the UK release of the film:- 'Seventh Son' based on his:- 'The Spook's Apprentice' book. Together with Tony Higginson, from Formby Books, Joseph gave talks and also gave some 1 to 1 insights into how to write novels. Later he visited Formby Book Shop and signed books for his local book fans. These photographs were taken at the shop and also at Merchant Taylors School, in Crosby, Merseyside.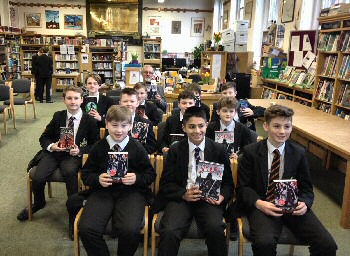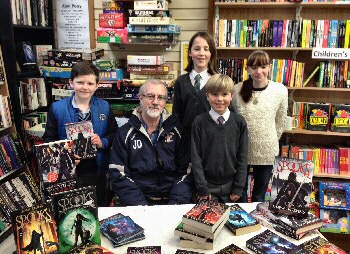 Mended Heart Makes Valentine's Wedding a Day to Remember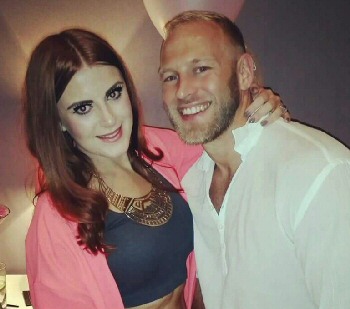 A Valentine's wish came true for a young Merseyside couple, when they tied the knot on Saturday.

Katherine Hester, 25, from Woolton, and Elliott Doyle, 31, from Cronton, were married at St Mary's Church, Woolton, on Valentine's Day.

The couple, who have worked together for three years at Debenhams in Warrington, finally said:- "I do" in front of celebrating friends and family, alongside the guest who feared he wouldn't see the day.

In May 2014, Elliott's dad, Nicholas, was rushed to Liverpool Heart and Chest Hospital by Ambulance to undergo a complex surgical procedure to repair 2 leaking heart valves and one narrowed coronary artery.

Mr Paul Modi, consultant cardiac surgeon at the hospital, explained:- "Mr Doyle was very poorly when he arrived and was taken to the operating theatre where 2 of his heart valves were reconstructed and he had coronary artery bypass grafting for a severe blockage in one of his arteries. The operation was challenging, but we got a great result and it was very rewarding to see him make a complete recovery."

The 71 year old had been unwell for some time and Elliott said it was a worrying period for the family. "I know the thing that bothered dad most, before he was brought into hospital, was the thought that he wouldn't be around to see Katherine and I get married. Along with the rest of the family, including my brother who flew home from Dubai, we all felt really concerned whether or not he would be strong enough to make it through. Thoughts kept on flashing through my mind of how I would be able to give my wedding speech, without dad sitting next to us on the table. It was unbearable."

However thanks to the care received at the specialist heart and chest centre, Nicholas quickly made a full recovery.

"I cannot thank everyone at Liverpool Heart and Chest Hospital enough for the quality of care given to me and my family. They were really supportive, especially to Vivienne my wife, and explained everything about my treatment so clearly that there were no surprises and we all knew what to expect. To be able to celebrate Katherine and Elliott's wedding with them means the world to me. I didn't think I would see this day, and I'm just grateful to Mr Modi and his colleagues for the care that I received." he said.

Katherine added:- "Although we knew he was being treated at one of the best hospitals in the country, we still didn't know whether he would pull through. But now to get married on such a romantic day, joined by Nicholas and his mended heart is the best thing that could have happened. We'll certainly never forget it."

The ceremony was followed by a reception meal at the Palm House, Sefton Park and the newly-weds plan to honeymoon later in the year in Dubai, returning to the place of their romantic engagement. As a token of their thanks, the couple decided to make a donation to the hospital's charity, Liverpool Heart and Chest Hospital Appeal, on behalf of all their wedding guests. Mr Modi said:- "We're absolutely delighted to have helped Nicholas and would like to send our congratulations to the newly married couple."