Letters to the Editor:- "The Merseytravel View – bus passenger satisfaction increases, but operators need to act on fares"
"I'M delighted that bus passengers across Merseyside have had their say on local services and the overall satisfaction rate has risen again from last year's figure to 90%, making it 1 of the best scores across all the areas surveyed by Passenger Focus that was published in Thursday, 12 March 2015.

If you didn't know. the Passenger Focus was carried out the survey between September and December 2013 to look at the journey experience of bus passengers.

However, I'm really disappointed to see that value for money is still the lowest scoring measure of customer satisfaction at 67%, which is really not good enough, with Arriva, our biggest bus operator, scoring only 61%. While some week and season tickets can offer good value, these are not a viable option for those people who don't have the money upfront and can only pay as and when they need to use the bus. These are the most vulnerable customers who are being penalised by this structure. Also, bus cash fares on Merseyside for shorter distances are also very expensive compared to other areas. The structure means that a 'short hop' of just a mile or so on a commercial route at £2.20 can cost the same as a journey from Bootle to Aigburth, which again is ridiculous for the customer. I'd like to challenge this and ask why they can't do staged fares like in other areas. If they are able to deliver these cheaper fares in places like Greater Manchester, West Yorkshire and the West Midlands then I can see no reason why they can't do it also in the Liverpool City Region (Merseyside).

I'm keener than ever to ensure we work hard with partners to improve the passenger experience and not only see a steady year on year increase in overall satisfaction but that we really work hard to address affordability issues and ultimately see further growth in patronage, which has seen a huge decline over the years.

To address the drop in bus patronage, in my view, there needs to be a complete re-think of the business model with value for money the secret of its success. It needs to become a travel mode of choice rather than a mode for those who may have no choice. Manchester has got a devolution deal that includes bus franchising and we need to consider whether this is an option to improve these value for money scores and we need to secure similar devolved power so that we can potentially address value for money scores this way.

Improving the bus offer is one of Merseytravel's key priorities and we are currently working on developing and delivering a comprehensive bus strategy for the Liverpool City Region as part of a multi-modal transport approach. The outcome is for it to be a customer focussed, cost effective, affordable, best in class bus offer for the city region, leading to an increase in bus patronage delivered through collaboration with operators and partners.

We are working very closely with commercial bus operators to manage the network more effectively and encourage them to look at their product offers. A good example of us working together can be seen through the introduction of MyTicket, a £2 flat fare all-day bus ticket launched last year for under 16's in partnership with the operators, which has had significant take-up. As part of a wider ticketing review, we are seeing what more we can do for older teenagers and those still in education and training. We're also continuing to work with operators, encouraging them to look at their cash fares and how they can bring them down to a more affordable level. However more action needs to be delivered in this area, sooner rather than later, not least with the school leaving age rising to 18 imminently.

Safety remains a key priority for us and it is pleasing to see that the number of passengers who have concerns about anti-social behaviour when using the buses has dropped again from last year from seven to four per cent. Initiatives like Travelsafe play an important role in ensuring that the public transport network is attractive and safe. Although we already enjoy a low crime rate on buses, by working with partners such as Merseyside Police, British Transport Police and operators we are continually improving the way we report, detect and prevent crime and anti-social behaviour.

Making travelling by bus an easy and pleasant experience will ultimately encourage existing customers to make more journeys and also attract new ones. It's also about making sure that the information we provide is clear and concise and as part of our Transport Information Strategy work we are putting significant resource into our printed and digital information. Over the coming months we will be making improvements to the website and mobile journey planner app to enhance the customer experience even further.

Though bus operators are free to set their own routes and fares on the commercial routes, we are committed to working in partnership to raise standards across the network to make bus travel easier and more convenient for the customer." Cllr Liam Robinson, Chair of Merseytravel.

Putting the port in Port Sunlight!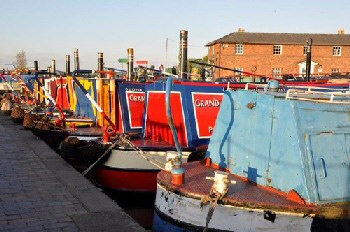 THE Port Sunlight Museum will launch 'Soap & Water' its latest special exhibition on Sunday, 22 March 2015, that is also 'International Water Day'.

Water has played an important role in the Port Sunlight story for the last 125 years. From the founding of the Port Sunlight site in 1888 and the subsequent growth of the waterways that served the factory, through to the development of the new:- 'Port Sunlight River Park', in 2014 and the on going management of water in the village through tree planting schemes.

Stuart Irwin, collections and exhibitions officer for Port Sunlight Village Trust said:- "This exhibition tells the story of how village Founder William Hesketh Lever turned a small piece of marshland into a global business and thriving community for his workforce. For the first time we will explore the civil engineering that stopped water flowing through the site and the extensive network of drains underneath the village. The exhibition will also showcase Bromborough Dock, Lever's last great legacy and at one time the largest private dock in the world."

The exhibition ties in with the 175th Anniversary of Cunard and Transatlantic passage which is being celebrated across the Liverpool City Region in 2015. Katherine Lynch, Heritage Manager for Port Sunlight Village Trust said:- "Lever travelled extensively throughout his lifetime, both for business and for pleasure. There is no question that his international travels inspired the design and development of Port Sunlight particularly the Diamond area with its classical architecture and wide boulevards, which Port Sunlight Museum is set within. Port Sunlight continues to benefit from water tourism and is a popular destination for the many cruise ship passengers arriving in Liverpool today."

The exhibition will run until March 2016 and will be accompanied by a children's trail and a series of adult talks and tours by local historians. For more information visit:- PortSunlightVillage.Com.
National Poetry Anthology Competition returns, have you entered yet?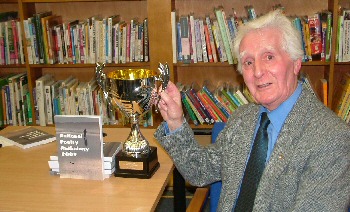 THE National Poetry Anthology Competition returns again and is run by United Press Ltd. who are aiming to promote poetry. This free competition aims to encourage more people to write poetry. Poetry is far more common than most people think, being used in things like adverts to music lyrics, but this form of writing tends to get overlooked. The competition is open to all UK residents, young or old. Over 250 winners are selected every year, each one representing a different UK town or area. All winners are published in the anthology and all receive a FREE copy of the book that will include their poem. The book has been published yearly now and one of the winners was from Southport. Back in 2009, aged 80, Ed Collins became the winner of the biggest 'free to enter' annual national poetry contest. He entered the National Poetry Anthology competition with a poem inspired by his grandchildren and, we are told, is still writing poetry. At each competition, the organisers pick 250 regional winners to put them in the book. They then also vote for the best poem in that. The winner of this vote gets £1,000 and a magnificent trophy to keep for life. So, if you want to join Ed Collins as one of a select few to win the £1,000 and a magnificent trophy, you have until 30 June 2015 to enter. For more information and rules, please go to:- UnitedPress.Co.UK. Also to find out more, please play the audio interview below, that we have done with National Poetry Anthology's founder Peter Quinn.
Click on the play button below to hear the interview with Peter Quinn.