Can you home Freya?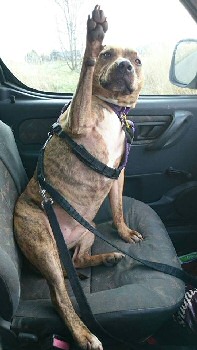 ON 5 March, Freshfield Animal Rescue Centre will be marking an anniversary, which isn't a cause for celebration. Freya was brought into the Rescue Shelter on 5 March 2010, as a young stray. Sadly, no one came forward to claim Freya and now she has has spent the majority of her adult life at the Centre. Freshfield are desperate to help her find the forever home she so deserves!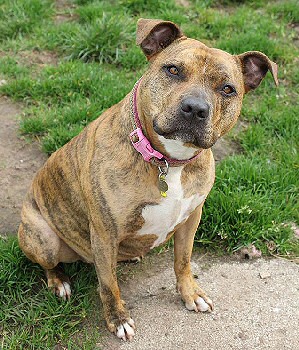 One of the Kennels Staff, Amy Hornsby, said:- "Freya is a fantastic dog, full of fun with a great personality. She is the resident Kennels Comedian, and makes us laugh here every day with her comical expressions and unfettered ability to get into mischief. The only downside of such ebullience is that she gets so excited, when she meets new people, that she jumps around and mouths them, which unfortunately puts many people off. However, this phase does pass. If you are patient and willing to invest in the time to help her to settle in to a home environment, your reward will be the lifelong love and companionship of an amazing, affectionate dog. Although Freya mixes well with most dogs on walks, she can be strong and a little boisterous at times and therefore is best suited to an adult only home where she can be the only pet"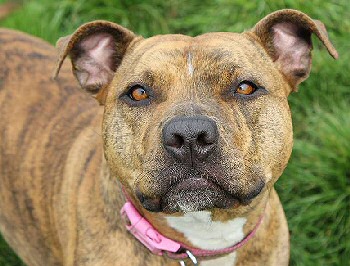 You can read more about Freya by clicking here. If you can help Freya or any of our wonderful rescue dogs finally find happiness please call the Rescue Shelter on:- 0151 931 1604.