CCTV Appeal after possible hate crime incident in Southport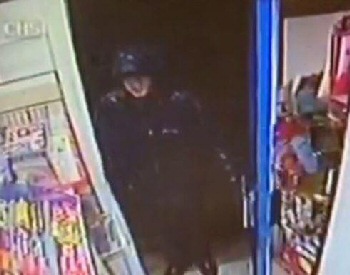 CCTV images has been sent out to the media by Merseyside Police of 2 people the Officers believe may have vital information following an incident at a convenience store in Southport, on Thursday, 12 March 2015. During the incident, officers were called to:- Daly Mart, Duke Street, at around 10.50pm, by the owner of the shop reporting that he had asked 2 youths to leave the premises at around 9pm. He then is reported to have suffered racist abuse and the youths, who are believed to have then thrown objects at him outside the shop. No one was reported injured during the incident. Patrols attended and witnesses have been spoken to. CCTV opportunities from the area have been located and reviewed and regular patrols are now visiting the shop to provide support and reassurance to the owner.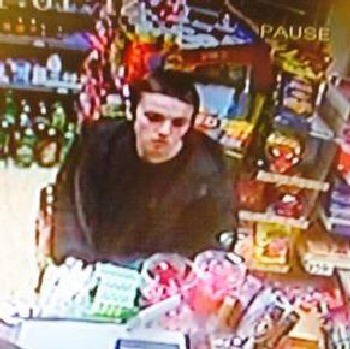 Detective Inspector Jimmy Belmar from the specialist SIGMA hate crime unit in Sefton said:- "This was a frightening and distressing incident for the shopkeeper and I want to reassure the community in Southport that a thorough investigation is continuing. Small business owners provide a vital service which people appreciate and we won't tolerate anyone who uses threatening behaviour or racist language towards them. The force's specialist SIGMA unit has dedicated officers who are specially trained to deal with all forms of hate crime. These officers are there to listen to victims, support them and make sure that they have the confidence to report any incidents. As part of our inquiries into this incident, we have issued CCTV stills of 2 people who we believe may have important information which could help us with our investigation. I would appeal to the people shown, or anyone who recognises them, to get in touch with us as soon as possible."

An investigation into the full circumstances surrounding the incident is continuing. Anyone with information can call officers in Sefton's SIGMA team on:- 0151 777 3020 or Crimestoppers, anonymously, on:- 0800 555 111.

Railway trespassers are dicing with death!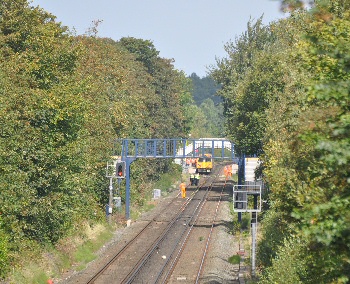 "RAILWAY tracks are not playgrounds" – that's the message from British Transport Police (BTP) ahead of the Easter school holidays. The warning comes following increased reports during previous school holidays of youths congregating near lines. Not only do youngsters risk their lives playing near the tracks, but their actions can result in severe delays for passengers. British Transport Police is calling on everyone to do their bit to cut the number of life endangering incidents of railway trespassing:-

► Parents; do you know where your children are playing during the holidays? Make sure you know their whereabouts.
► Public and passengers; if you see trespassers near the lines you can use our discreet:- 61016 text service to report route crime.
► Children; stay off the lines, they are not a safe environment and you are risking your life!

There are 25,000 volts running through the overhead cable on the railway network and you only need to be 3 metres away to cause serious injury or death. Not only is playing near railway lines dangerous, but it is also costly. If trespassers are seen on railway lines, it can mean trains are held, the current switched off and staff diverted from their duties. Similarly, vandalism can cause massive disruption and it is expensive to repair. Instances of vandals putting obstructions in front of trains, hanging concrete blocks from bridges and throwing stones also historically increase during school holidays. These crimes can lead to serious injury or death and can even derail trains. Inspector Steve Bromfield, based in Liverpool, said:- "Please stay away from the tracks. Playing there really is dicing with death and there are much safer places to spend time during the holidays. By messing around near the tracks, you are putting your own lives in danger as well as the lives of all the staff and passengers travelling on the trains. The railway is a dangerous environment, with high speed trains and electric currents, and it should never be treated as a playground or somewhere to hang about. Parents and adults must also take responsibility and emphasise the dangers to their children, making them aware that these areas are off limits. They should ask themselves do they know where their children are playing?"

Officers see too many cases of life changing injuries and death caused by trespassing on railway tracks, and I want to reinforce the message that anyone caught trespassing may be prosecuted through the courts. Inspector Bromfield added:- "If you are caught deliberately obstructing the railway or trespassing on the tracks and endangering other people's safety, we will not hesitate to prosecute you. We do not want to have to tell any family that their son or daughter will not be coming home. The message is simple: railways are not playgrounds; stay off the tracks."

To report a crime to British Transport Police, please call:- 0800 40 50 40, or text:- 61016. In an emergency, always call:- 999.