Town residents gathered for 1st 'Pre-Election Countdown' event - Photos
Photographs by Patrick Trollope.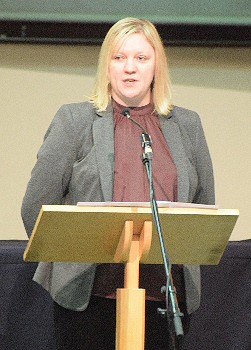 THESE are our photographs taken at the 'Pre-Election Countdown' event, held in Christ Church, Southport, on Monday, 23 March 2015. The event had the public opportunity to ask candidates for the 2015 Elections questions about what they would do, if voted in to represent Southport.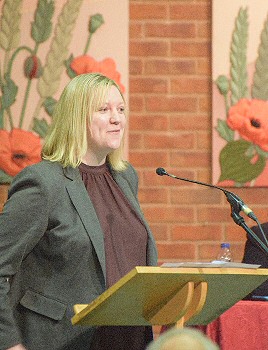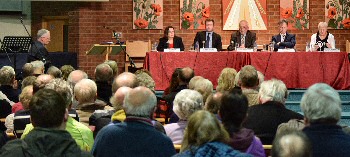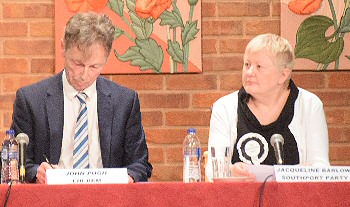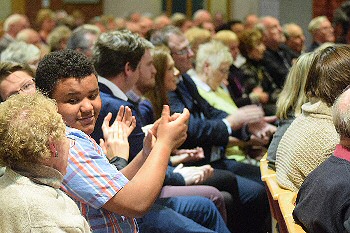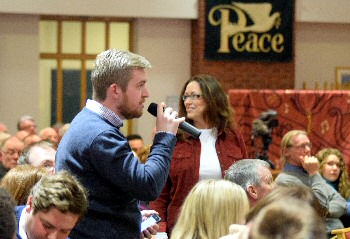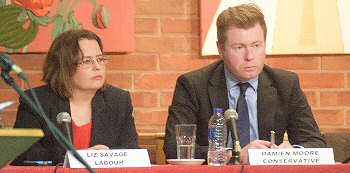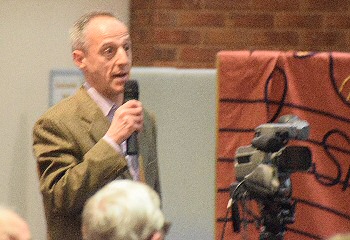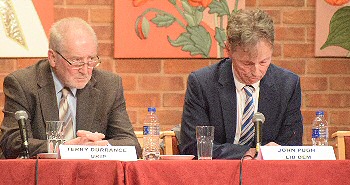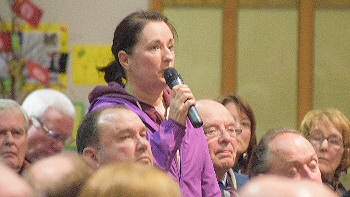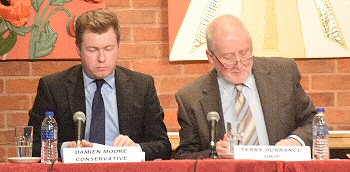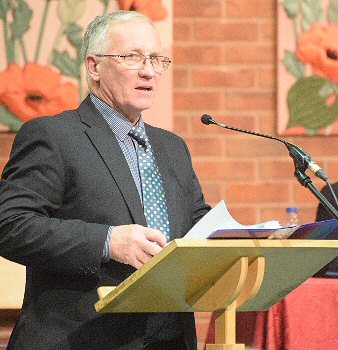 ...continued...

...continued...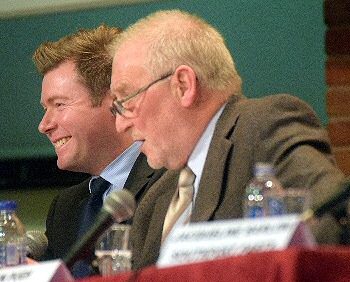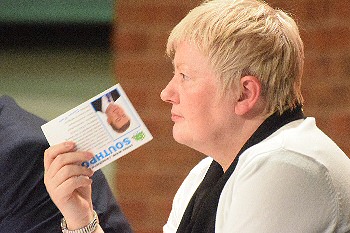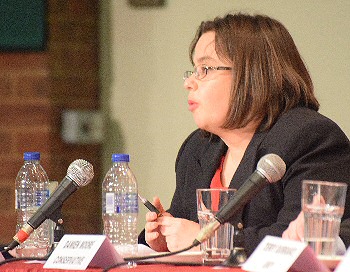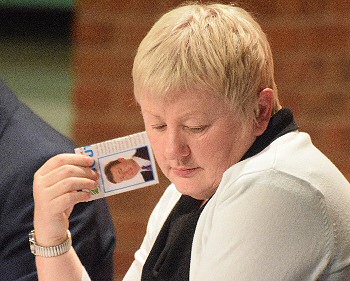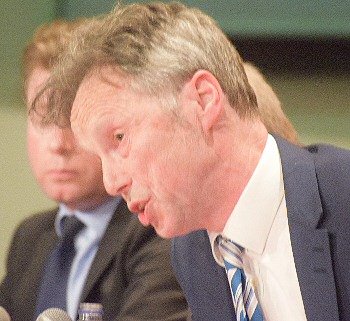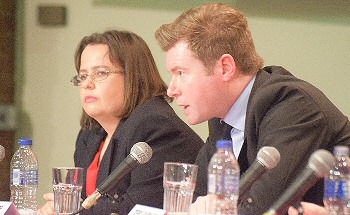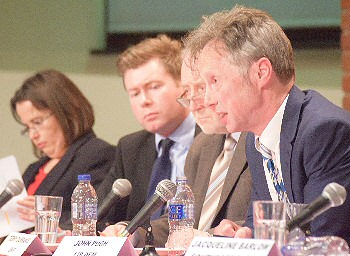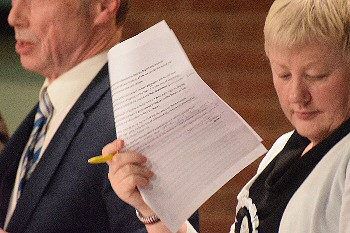 Are you registered to Vote yet?
RESIDENTS on Merseyside now have less than a month to register themselves to vote in the forthcoming Parliamentary and Local elections or apply to vote by post. The closing date for people to register to vote is Monday, 20 April 2015 and the closing date for applying to vote by post is 5.00pm, on Tuesday, 21 April 2015. Delivery of poll cards for those who are currently registered and eligible to vote will start on Wednesday, 1 April 2015. The poll cards will inform electors where they must vote and what to do if they would like to apply for a postal vote. Cards are also being delivered to properties where no one is currently registered to vote to encourage new residents to register in time to vote at the elections. Anyone not already on the electoral register and wishing to register to vote, or anyone who wants a postal vote they are urged to apply now and not wait until the last minute. Registering to vote is easy, you can register online, you will need to provide you National Insurance Number. For further information on voting or applying for a postal vote, visit the Electoral Commission website.
The Southport Party Announce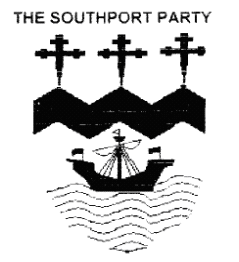 ► This year we are not standing in the local elections, this year we are putting up a Parliamentary candidate to fight for our freedom.

► The reason for this is the way Southport has been treated by our South Sefton rulers.

► We see our beautiful Town deteriorating quickly and shops closing, this can only mean job losses.

► We now need to be free of Sefton and take responsibility for our own town and the money generated within it. We began this in March 2013, now the other party's are following our lead. Since our formation in 2002 this has been our policy, we have been proved correct.

► To do this we need your support, your vote will also act as a referendum and a statement that we want our boundaries changed; others have had 41 years and achieved nothing.

► Travel passes will be retained, parking regime tamed and services reclaimed.

► Forget the rest and vote the best Jacqueline Barlow

The above item is published at the request of The Southport Party's Jacqueline Barlow by Margaret Brown, 45 Rathmore Crescent.
Deceased estates notice - Lilian May Jackam
Pursuant to the Trustee Act 1925, any persons having a claim against or an interest in the Estate of Lilian May Jackam (also known as Lillian May) Jackam (Deceased), late of Birch Abbey Rest Home, 55 Alexandra Road, Southport, Merseyside, PR9 9HD, UK, who died on 04/10/2018, are required to send particulars thereof in writing, to the undersigned Solicitors, on or before 24/05/2019, after which date the Estate will be distributed having regard only to claims and interests of which they have had notice. Churches Solicitors, 12 High Street, Fareham, Hampshire, PO16 7BL, UK. Ref:- 'T553015.'
..Paid Advert..
Contact us:-
(+44) 08443 244 195
Calls will cost 7p per minute, plus your telephone company's access charge.
Calls to this number may be recorded for security, broadcast, training and record keeping.

News24@SouthportReporter.com
4a Post Office Ave, Southport, Merseyside, PR9 0US, UK


Our live Southport Webcam image above.
To see it live, please click on image.

Event Notices

More events that are taking place on Merseyside can be found on our Event Listings Calendar.

Click on here to see our event calendar.
Are you going to this event? If you are please let us know what you thought of it!

These are our other websites within the Southport & Mersey Reporter Network.

Mersey Reporter

Formby Reporter

Liverpool Reporter

Southport TV
| | |
| --- | --- |
| | © - Southport Reporter® is the Registered Trade Mark of Patrick Trollope |
..