Army Engineers take over Knowsley College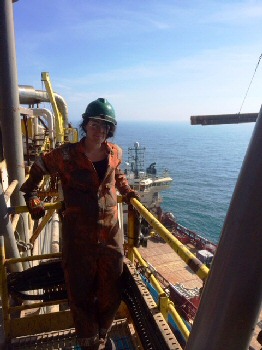 ARMY Engineers from Liverpool are taking over Knowsley College for a day to introduce students and local people aged 18 and over to the Army Reserve, and the training and employment opportunities available as a part time soldier.

125 Field Company 101 Battalion REME are based in Allerton, Liverpool, and are recruiting from across Merseyside. 101 Battalion are the Armyís Mechanical Engineers for the North West of England. As an Army Reserve Battalion, they are there to augment Regular operations. They also provide support to the regionís other Army Reserve units and have a peacetime role providing equipment support and vehicle maintenance.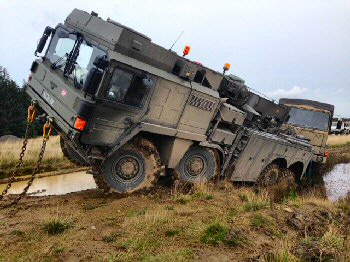 There is a huge range of roles on offer with 101 Battalion. Recruits get paid to train and have the opportunity to earn an annual tax-free bonus. Army Reservists get the training and skills they need to work alongside their Regular counterparts, skills which they can also use in their day jobs. 101 Battalion also offers Access to Engineering (A2E), a three month full time traineeship. Recruits will complete basic soldier and engineering training, and successful trainees will finish the course as an Army Reservist and REME tradesman. There are additional opportunities to get a basic driving license, take part in sports and adventure and make new friends.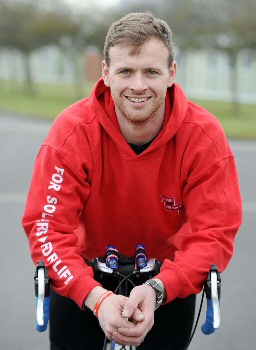 Cfn Mel Stevenson, 30, joined the unit last year after a career in the Regular Army. During her day job she works on an offshore drilling installation in the North Sea. She lives with her partner and 2 dogs. Mel said:- "The Army Reserve has provided me with mechanical engineering training which sets me apart from the other people I work with in my day job. Itís also a way of keeping fit and active on my time off. Being a Reservist is something to be proud of, and you gain life skills and experience."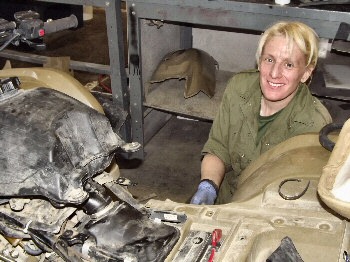 Cfn Tony Davies-Musker, 26, joined the Army Reserve in 2008. He works full time at Altcar Training Camp on Merseyside, and lives in Litherland with his wife and children. Tony said:- "I joined the Army Reserve because I wanted to do something a little bit different and challenging. Since joining, I have been on various courses qualifying me as a Class 2 Vehicle Mechanic and a Physical Training Instructor. I have also achieved my HGV driverís license. Being a Reservist you get the opportunity to gain valuable qualifications and to travel. You meet a diverse group of people who become friends for life."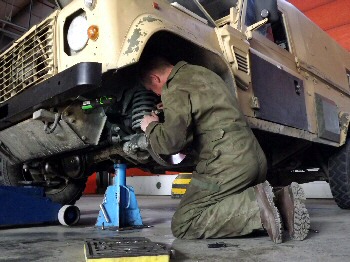 Lt Col David Harris, Commanding Officer 101 Battalion, said:- "We're really thrilled to be at Knowsley College to show young people in Liverpool some of the opportunities available as a Reservist. We can offer comprehensive training over a short period of time, full time payment for up to three months and driversí licenses. At the end of the three months, recruits will have a basic level of engineering. Iím asking young people in Liverpool to come to Knowsley College and have a look at the Army Reserve. We can offer a variety of part time employment opportunities and even pension opportunities. I hope that when people realise what qualifications we can give them as part of the process, they will understand what a great part time job opportunity this could be for them."

The 101 Battalion REME Open Day will be held on Saturday, 28 March 2015, from 10am at Knowsley Community College. 125 Field Company parade on Wednesday nights, at Mather Avenue Army Reserve Centre, in Allerton. For more information about the Army Reserve, visit:- Army.MOD.UK/ArmyJobs or call 125 Fd Coy on:- 07468 700197.

Households switching electricity supplier and saving millions
AROUND £18.9 million was saved by 270,000 households in the North West in the last 6 months, simply by changing electricity supplier.

The figures, released as part of the 'Power to Switch' campaign, show that within the North West:-

► 38,000 households in Manchester saved around £2.7 million

► 25,000 households in Liverpool saved around £1.8 million

► 21,000 households in Chester saved around £1.5 million

The 'Power to Switch' campaign encourages people to switch supplier and save money by visiting:- BeAnEnergyShopper.com. Millions of people can save around £200; and some can save even more.

Nationally, during a 4 week period for the campaign, both gas and electricity switches through price comparison sites resulted in 130,000 households saving £38 million; an increase of 193% on the previous year.

Wrapping up the campaign, Energy and Climate Change Secretary, Ed Davey, said:- "Switching puts money back in peopleís pockets; and thanks to our reforms, thousands are taking advantage of cheaper deals and a more competitive market. We want even more people to join the thousands who are switching and saving today."

Energy and Climate Change Minister, Amber Rudd, said:- "With 27 energy companies on the market and some fixed deals £100 cheaper than they were a year ago, thereís never been a better time to find a great deal, switch and save."

The Governmentís programme of energy market reform includes:-

► Halving switching times - it now takes only 17 days to switch energy supplier down from 5 weeks last year
► Encouraging new suppliers on to the market; there are now 21 independent suppliers

► Legislating to back Ofgem reforms that force energy companies to make energy bills clearer; and providing information for customers about how to switch

For more information about how to switch energy supplier visit:- BeAnEnergyShopper.com or call the Energy Saving Advice Service on:- 0300 123 1234.
Review:- "Mixed reaction for Disney on Ice"
Review by
THE Magical Ice Festival that took place at Echo Arena Liverpool over, but reviews being given about this show, which was held over 18 March to 22 March 2015 have been very mixed. It was almost a sell out on the opening night thanks to the fantastic PR it received. The event proved that it would "whisk you away to the wintery world of Disney.", however, for adults, it might have missed some of the enchantment it had promised. But for kids, it seemed to be an exciting site, especially with the highlight, Frozen, which was unsurprisingly left until the end, but only to a point. The most magical moments for the children were probably those with snowman Olaf, also Ariel, from The Little Mermaid did pull some of the audience out of their shells at times.... Other than that I don't know what to say about this show. The skating was of an extremely good standard, but the actual performance itself was hard to follow. Personally, I felt it went on too long and many of the children, in my view, had appeared to get too tired when staying until the end. I had spotted that families had seemed to been waiting for Frozen to come on, but some clearly gave up and started to leave before the finale. Possibly Disney had hoped that by having it on at the end it would have kept the children interested. I don't want to knock the show too much as it is a fantastic experience and a good idea; it was just the length that was the major issue. When adults appear to be bored, you know you have issues to address about attention spans. Ok, it is for children, but I have never seen this at a Disney event before... I could see lots of people on their phones, in fact the person in front of me was watching a football game on his iPad and someone else was playing games on their phone. As I said the performers were great, with the usual variety of characters Beauty and The Beast, Mickey and Minnie Mouse, Goofy, Donald Duck, The Little Mermaid, Tangled and of course Frozen... but it was just too long. Sorry, it was not a hit with me this time!
Changes to hospital parking and fees
PARKING for patients and visitors should increase by at least 120 spaces at Ormskirk and District General Hospital later this year. Southport and Ormskirk Hospital NHS Trust is seeking planning permission to expand parking at the top of the main car park which faces the hospital entrance. The land is currently set aside for helicopter transfers.

Neil Aindow, Capital Projects Manager, said:- "There are now few occasions when this facility is needed. By making alternative arrangements we can use this land more productively for the benefit of patients and visitors."

The Trust also announced charges for some visitors parking at Ormskirk and Southport hospitals will rise from 1 April 2015. It is the first increase since 2013. Parking for staff will also cost more.
| | | |
| --- | --- | --- |
| | | |
| Band | Current fee | Fee from 1 April |
| Less than 20 mins | No charge | No charge |
| 20 mins to 2 hours | £2.90 | £2.90 |
| 2 to 4 hours | £3.40 | £3.50 |
| 4 to 8 hours | £4.20 | £4.30 |
| More than 8 hours | £5.20 | £5.30 |
Sussex Police Drug Arrests
SUSSEX Police Detectives, in Brighton, have led a series of drugs raids resulting in 16 arrests and the seizure of £50,000 cash, together with 6 kilos of heroin mixed with cutting agent, with an estimated potential street value of £600.000. The raids took place on Tuesday, 24 March 2015, with Officers from the Brighton based Organised Crime Team co-ordinating the raids, with search warrants issued under the Police and Criminal Evidence Act, at 9 addresses in Brighton, 1 in Eastbourne and 1 in Liverpool. During the searches, which involved more than 100 police officers and staff, 3 safes were also found.

13 people (10 men and 3 women) were arrested in Brighton and Eastbourne on suspicion of conspiracy to supply heroin, and 1 woman was arrested in Brighton on suspicion of obstructing the Police.

2 of the men, aged 29 and 62, and 2 of the woman, aged 62 and 28, arrested on suspicion of conspiracy in Brighton, have been interviewed and released on Police Bail, until 13 May 2015.

India Williams, 23, of Langridge Drive, Portslade, has been charged with obstructing Police and is due to appear, on bail, at Brighton Magistrates Court, on 9 April 2015.

Nobody was arrested at the Liverpool address, but a man and a woman linked to that address were arrested later the same day, in Preston and Morecambe, by Lancashire Constabulary officers, also on suspicion of conspiracy to supply heroin. They where then taken from Lancashire to Brighton on Wednesday, 25 March 2015, to be interviewed.

Detective Inspector Julie Wakeford of Sussex Police said:- "These arrests follow a long term covert, intelligence, based investigation about organised crime supplying heroin from Liverpool into Brighton and Eastbourne. We worked very closely with Merseyside Police and also with Lancashire Constabulary. This investigation is part of our continuing work aimed at disrupting the supply of drugs, especially the most dangerous drugs such as heroin, on the streets of Sussex."
Ready for the start of British Summer Time?
ON 29 March 2015, (Sunday, morning) at 1am, do not forget to put your clock forward 1 hour for British Summer Time. So at 1am, it will become 2am! Yep, sadly 1 hour less in bed.... Hopefully we will get it back at the end of the year when the winter's daylight savings time takes us back an hour again. What are your views on this? Should we keep one set time or not? Email us to:- news24@southportreporter.com and let us know your thoughts on the clock changes...