Review:- "Paloma Faith at Liverpool ACC"
Photographs by Jo Forrest.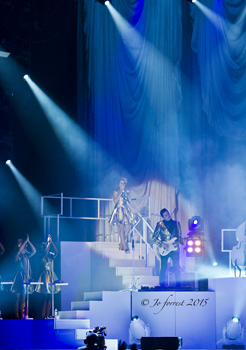 THIS fantastic British singer, songwriter and actress, Paloma Faith, who comes from the London Borough of Hackney, looked at home in Liverpool as she delivered retro and eccentric style to a very receptive audience, on 30 March 2015. Due to a scheduling issue at the Liverpool ACC, the date of her return to the City had to be moved, but this did not put her, or her fans, off! Commenting on this hiccup she said to the media and to her fans:- "Sadly, Saturday night was postponed due to reasons beyond my control, but you're Liverpudlian and you treat Monday nights like Saturday nights anyway!" and that is just what happened! The night started with support act Vintage Trouble, an American blues/rock band, who had come all the way from Los Angeles, California They soon got the place warmed up in true Hollywood style. Then, as if she was on the set of a Blockbuster Movie set, the 33 year old Paloma came out on stage looking stunning in an amazing dress that oozed style and class. Since her arrival, just 5 years ago as a chart topper, she has not lost her way, making hit after hit. With After taking some time out Paloma is returning to the charts with a new album, producing singles like:- 'Can't Rely on You' and 'Only Love Can Hurt Like This'. The album has had input from a legendary roster of music icons, singer-songwriters and producers: Pharrell Williams, Diane Warren, John Legend and Raphael Saadiq to name few, anticipation was high, and she delivered and then some! The show she put on included songs from her platinum selling album:- 'A Perfect Contradiction' also her new single:- 'Ready for the Good Life'. After the sell-out performance ended she tweeted:- "Thank you for last night Liverpool! And thank you to everyone who came to this tour it was such a moving…" If you attended, please do let us know what you thought of her act. One of the odd things on the night was that she also spoke in the show about the importance of voting at the next election. This was mostly well received, but a few did comment on Facebook in a negative manner, like Kenny Newmarch who said:- "Was great, but political ramble spoilt it for me, more songs next time please", but you can't win them all. In our view, it was well done and we agree with the comment:- "It is important to vote" and more Celebs should remind people to do it!" Over all, both on Twitter and on Facebook, the abundance have commented positively, saying that the event was "Amazing" even our photographer, Jo Forrest, came away buzzing with delight after the show! "For now we are left with fantastic memories... Paloma, we look forward to your return to our City..." as one of her many fans told us! Please email us with your views to:- News24@SouthportReporter.com and let us know what you think of the show and also her political statement!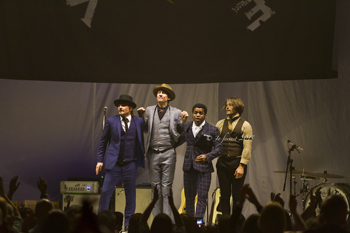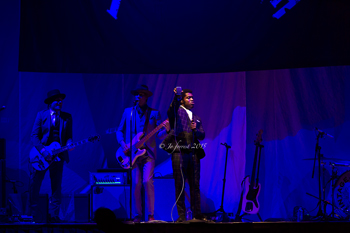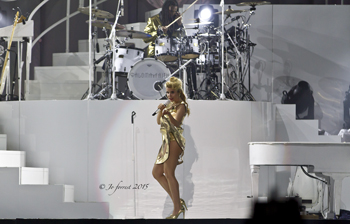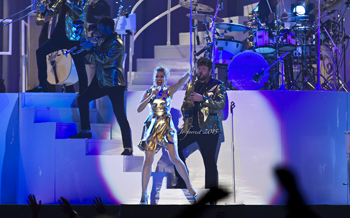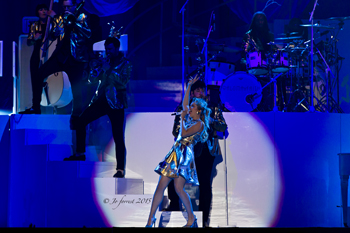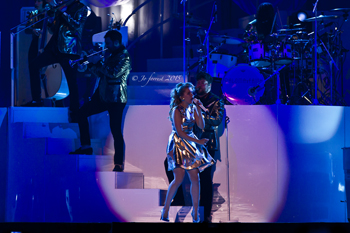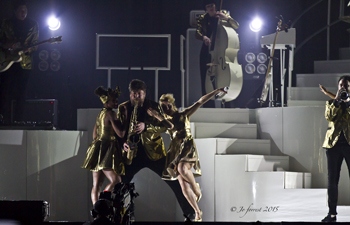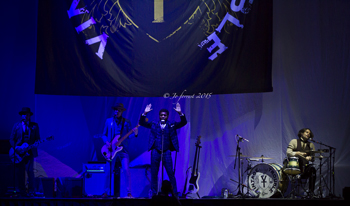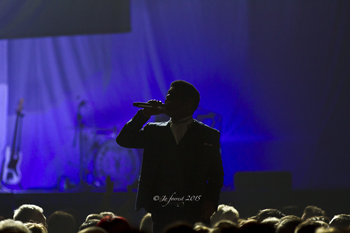 Deceased estates notice - Lilian May Jackam
Pursuant to the Trustee Act 1925, any persons having a claim against or an interest in the Estate of Lilian May Jackam (also known as Lillian May) Jackam (Deceased), late of Birch Abbey Rest Home, 55 Alexandra Road, Southport, Merseyside, PR9 9HD, UK, who died on 04/10/2018, are required to send particulars thereof in writing, to the undersigned Solicitors, on or before 24/05/2019, after which date the Estate will be distributed having regard only to claims and interests of which they have had notice. Churches Solicitors, 12 High Street, Fareham, Hampshire, PO16 7BL, UK. Ref:- 'T553015.'
..Paid Advert..
Contact us:-
(+44) 08443 244 195
Calls will cost 7p per minute, plus your telephone company's access charge.
Calls to this number may be recorded for security, broadcast, training and record keeping.

News24@SouthportReporter.com
4a Post Office Ave, Southport, Merseyside, PR9 0US, UK


Our live Southport Webcam image above.
To see it live, please click on image.

Event Notices

More events that are taking place on Merseyside can be found on our Event Listings Calendar.

Click on here to see our event calendar.
Are you going to this event? If you are please let us know what you thought of it!

These are our other websites within the Southport & Mersey Reporter Network.

Mersey Reporter

Formby Reporter

Liverpool Reporter

Southport TV
| | |
| --- | --- |
| | © - Southport Reporter® is the Registered Trade Mark of Patrick Trollope |
..