Rock Choir return to entertain a sell out crowd at Wembley Stadium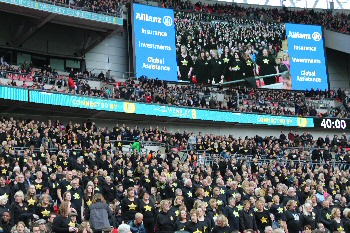 THE hallowed grounds of Wembley Stadium resonated with the sound of nearly 2,500 Rock Choir members singing at Saturday's game which drew a World record attendance of 84,068 supporters to see Saracens V Harlequins Derby Day Match. The mass choir included Rock Choir members from Birkenhead, Liverpool, Ormskirk, Southport and West Kirby, led by local Rock Choir leader Anthony Seaman. The excited singers lined up on the edge of the sacred turf to perform two chart songs as part of the pre-match entertainment, and surprised the supporters with a ˝ time flash mob performance of Clean Bandit's 'Rather Be' from their seats. Music sensation Pixie Lott also performed at ˝ time. "The members really did themselves proud at Wembley this Saturday! The record breaking audience and every choir member seemed to thoroughly enjoy the performance. I'm so grateful to everyone involved, it was an amazing experience." said Anthony. Rock Choir is the UK's largest and most popular contemporary choir, with 17,000 members in over 300 local communities nationwide. Rock Choir rehearsals also take place in many other towns across the UK. It offers adults and teenagers the chance to sing and perform popular contemporary songs, with no auditions and no requirements to read music or have any previous singing experience. If you don't know who they are, the Rock Choir's popularity is billed as phenomenal and its achievements are extraordinary. It's released 2 Top 20 albums and performed en-masse at the:- 02 Arena, London and The Liverpool Echo Arena, Wembley Arena, Hammersmith Apollo and the Royal Albert Hall. In 2011 Rock Choir was the subject of popular 3 part ITV1 documentary:- 'The Choir That Rocks', and has made numerous other TV appearances, including:- 'BBC Breakfast', 'The One Show', 'The Paul O'Grady Show' and 'The Alan Titchmarsh Show'. Rock Choir are currently celebrating their 10th Anniversary year and will be holding a special event at the Genting Arena at the NEC, Birmingham in June this year. New members are always very welcome and anyone interested in joining can try a FREE 90 minute taster session. Visit:- RockChoir.com or telephone:- 01252 714 276 for more information.
New Victim Service for Lancashire
LANCASHIRE'S Police and Crime Commissioner has taken over responsibility for providing services to support victims of crime and established a victims' hub based in the centre of Preston. The move follows changes introduced by Government that mean Police and Crime Commissioners become responsible for providing services locally; giving much more say to local people on the kind of support they need. As a result the Commissioner has contracted charity Victim Support to provide services to Lancashire residents and asked the charity to provide the service locally. In addition the Commissioner has promised Victim Support's services will be available to everyone, regardless of the type of crime or anti social behaviour they have been a victim of regardless of whether or not they have reported the crime to the Police. Mr Grunshaw said:- "My commitment to people who have been a victim of crime however small, is simple; their needs are the most important thing, and they need to have a voice. Victim Services will be there when people need them and it is for the individuals themselves to decide what help and support works for them, and to feel they have access to the information they need; whether that's about their case, going to court or about the help that's available to them. I am confident Victim Support will offer an excellent service on my behalf, and crucially I have asked them to move their staff to Preston; rather than their current Manchester location; to ensure they are solely focussed on Lancashire's residents and their needs. This funding coming directly to Lancashire is a brilliant opportunity to improve what is offered to our victims, and I am committed to making sure that happens."

Victim Support will make contact with victims referred to them through the Police, and victims will also be able to call the service directly if they need support at a later date, or to cope and recover from the impact of a crime or anti social behaviour incident even if they did not report it to the Police. The organisation will offer support to individuals directly, or in the cases of certain victims; will refer them to other locally commissioned specialist services. These services will be announced by the Commissioner in the coming weeks, but will include specialist provision for young victims, victims of hate crime and victims of rape, sexual assault and Child Sexual Exploitation. The Commissioner added:- "My research with victims showed there are certain victims who may need very specialist support to help them cope and recover, so my role now is to ensure those services exist, and are easily accessible. Victim Support will act as the main hub, and they will be able to refer any victims they identify as needing a different kind of support to the relevant agency. A common complaint victims have is that there are too many people involved in their journey to recovery; I hope by having a seamless, Lancashire based process, victims will get the help they need at the first opportunity."
More information on the services available in Lancashire can be found on the Commissioner's website. The helpline for victims to contact Victim Support is:- 0300 323 0085.

The Prodigy are heading to Blackpool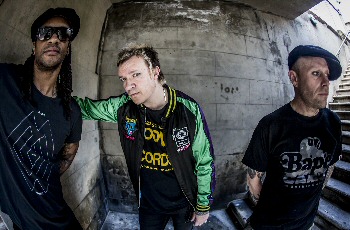 THE Day Is My Enemy is the 6th studio album by British electronic music group 'The Prodigy' was released on 30 March 2015. Having received smash reviews pretty much across the board:- Liam Howlett, Keith Flint and Maxim prove they still have the Midas touch when it comes to incendiary electronic rock with zero compromise. As it stands The Prodigy are set to take the Number 1 spot in the UK's Albums Chart for the 6th time in their career. So 2015 looks like it will be an amazing year for them and they have also confirmed this summer include headline performances at the Isle of Wight Festival, T in the Park, Rock Werchter and Benicassim, amongst others. Plus UK and EU festivals The Prodigy play a UK tour in May including 2 sold out nights at the 11,000 capaCity Alexandra Palace, on 15 May and 16 May 2015. UK Tour dates for 2015 only have 3 none sell out shows, but that will not be for long! But for some lucky fans who have managed to get tickets for the UK Tour that stops in Blackpool Empress Ballroom on 9 May 2015, they are in for an amazing show.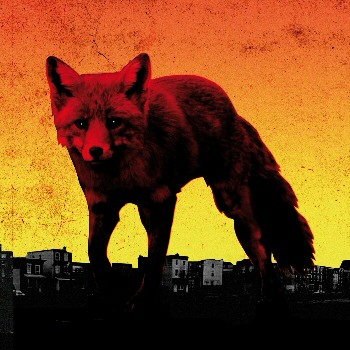 The dates and locations for the 2015 UK Tour are:-

4 May - Newcastle 02 Academy - Sold Out

5 May - Bridlington Spa

7 May - Birmingham 02 Academy - Sold Out

8 May - Cardiff Arena - Sold Out

9 May - Blackpool Empress Ballroom - Sold Out

11 May - Reading Rivermead - Sold Out

12 May - Brighton Centre

14 May - Bournemouth BIC

15 May - London Alexandra Palace (3am curfew) - Sold Out

16 May - London Alexandra Palace - Sold Out

To get your copy of 'The Day Is My Enemy' go to your local music store or log onto iTunes.

For more information, tour updates, ticket information go to:- TheProdigy.com and also you can follow them on Facebook.
Man exposes himself to 15 year old girls in Formby
MERSEYSIDE Police are appealing for information after a report that a man had exposed himself to 2 teenage girls in Formby, Wednesday, 1 April 2015. The incident happened at around 4pm, officers received a report that 2 15 year old girls had been walking through an alleyway towards Phillips Lane, when a man walked past them and exposed himself. The girls called their parents and the matter was also immediately reported to the Police. Officers form Formby Police Station attended at the scene and are speaking to both girls. CCTV opportunities from the area are being assessed and an investigation into the full circumstances is continuing. Neighbourhood Inspector for Formby, Jim Atherton, said:- "This must have been extremely distressing for both girls although they did exactly the right thing by immediately telling their parents and another member of the public who called the Police. I want to make it clear we won't tolerate incidents of this nature. High visibility officers will be on patrol to provide extra reassurance in the area and we are now carrying out inquiries to identify the person responsible. The offender is described as white and in his 40s. At the time of the incident he is believed to have been wearing a dark blue navy coat and a grey beanie hat. I would appeal to anyone who recognises this description or has information about the incident to get in touch with us as soon as possible." People with information can call officers in Formby via the:- 101 number or Crimestoppers, anonymously, on:- 0800 555 111.