Mill Girls threading through UK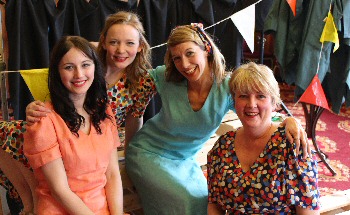 MILL Girls on Tour started its UK tour in Gateshead, a debut performance introducing literature to Talent Fest UK 2015. It is now reaching Liverpool, with a performance at the Britannia Adelphi Hotel, on Sunday, 10 May 2015.

A year under development, it is hailed as 'very moving', 'educational and fun'. The tour continues with performances from Kent to Caithness: book festivals, arts festivals and further Talent Fest UK dates… with dates being added all the time.

It is a unique production; a show that intertwines poetry, theatre and music; a poignant tribute to the working women and their friendships; from factory floor and war efforts to dancing and love. In the Industrial Revolution, the mills and manufacturing were of phenomenal importance, UK wide. The mills would not have run without the people in them; in Paisley, the 'Mill Girls'. Mill Girls on Tour portrays and celebrates the lives and lifestyles of the thousands of women who worked in Paisley's great thread mills in the 19th and 20th Centuries; that helped to build a town. Theirs is a familiar story, taking its place alongside the great Mill Towns of Britain and the social history of working people.

The Paisley Coats and Clark global thread legacy lives on today, but the last worker clocked off in Paisley in 1993. After their demise, with the end of manufacturing, Towns are turning to culture, creativity and tourism. Today Paisley, as with many Towns, is working hard on its regeneration. WMT, as a platform for regeneration, has created Mill Girls On Tour. It is based on the work of contemporary Scottish poets, writers and songwriter, whose words celebrate these women's lives. The result is a wonderful production that celebrates our heritage whilst promoting it UK wide, through creativity.

You can find out more from the Weaving Musical Threads website and social media sites Facebook and Twitter.
Next of Kin Appeal:- "Marcie Allen"
THE Liverpool Coroner's office are appealing tor the public for help in tracing the next of kin of Marcie Allen who died at Arrowe Park Hospital, Wirral, on 27 April 2015. There are no suspicious circumstances surrounding her death. The 45 year old is believed to have been born in Ireland in 1971, but little else is known. Anyone who can provide information that may help the Coroner's Office trace next of kin is asked to call the Coroner's Officer, Andy Connor on:- 0151 777 5061.

Michael Palin wins public vote to play the role of God on the Spamalot UK Tour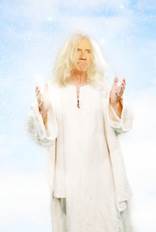 THE Monty Python legend, Michael Palin has beaten off stiff competition from Brian May, Professor Brian Cox, Hugh Bonneville, Michael Ball and Eric Idle to appear on screen during each performance of Spamalot at The Empire Theatre in Liverpool from 11 May to 16 May 2015, as part of Monty Python's Spamalot UK Tour.

'The Spamalot Charity Gods' has been created to raise-a-lot of shillings for the charities supported by the actors who are playing God while the show is on tour across the Country from January to June 2015.

Michael Palin took time out of his busy schedule (of travelling through a large and expensive extensive forest for some TV show or other) to film the part of God, which will be shown during each performance of Spamalot when the UK tour visits Edinburgh. His nominated charity is Action for Stammering Children.

The role of God features in Spamalot when King Arthur and the Knights of The Round Table are given their quest to find The Holy Grail.

Sir Howard Panter (says he's a real Knight! as if), producer of Spamalot for Ambassador Theatre Group, said:- "It is a wonderful opportunity to be able to bring friends of the show in to the role of God in this way, so that we can help such deserving causes while making audiences laugh at the same time."

As well as Michael Palin appearing as God, actor and comedian Joe Pasquale is returning to the role of King Arthur and actor Todd Carty returns as King Arthur's faithful manservant Patsy, after playing the roles in the West End production.

Lovingly ripped off from the classic film comedy Monty Python and the Holy Grail, Spamalot is a kind of new musical with a book by Eric Idle and an entirely new score for the new production, (well, almost) created by Eric Idle and John Du Prez.

Spamalot tells the legendary tale of King Arthur and the Knights of the Round Table and features a bevy (or possibly a brace) of beautiful show girls, witch burnings (cancelled due to health and safety) not to mention cows, killer rabbits and French people.
The show features fantastic tunes more magical than a Camelot convention, including He Is Not Dead Yet, Knights of the Round Table, Find Your Grail and of course the Nation's Favourite Comedy Song (Reader's Digest Poll 2010; before it went bust), Always Look On The Bright Side Of Life.

The new UK tour, which was previously on at 'The Playhouse' in London's West End and is directed by Christopher Luscombe, follows Eric Idle's acclaimed performance of 'Always Look On The Bright Side of Life' at the 2012 Olympic Closing Ceremony; the world sang along, and Spamalot audiences get the opportunity to do so too!
During the West End run, there were been 21 onstage moustache incidents, 3 suspected cases of swine flu (French pigs!), 1 outbreak of nits and 92 pairs of coconuts used.

For tickets and information visit:- atgtickets.com/spamalot or visit:- spamalotontour.co.uk. To book tickets by phone call:- 0844 871 7660 from 9am to 10pm Monday to Saturday or 10am to 8pm on Sunday.