Liverpool Bar blaze leads to Cannabis discovery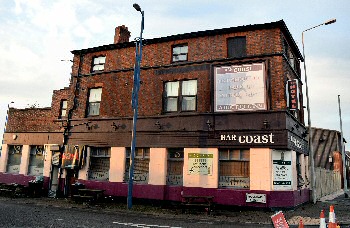 LIVERPOOL'S Bar Coast and Hotel has been badly damage after fire ripped through the 3 story structure. The building is located on Boundary Street (L5) next to Liverpool Docks. The building is well known locally for having the Liverpool Coat of Arms painted on the wall opposite Kirkdale's Liverpool Wastewater Treatment works, on Regent Road. Police had to block off part of Regent Road, between Blackstone Street and Boundary Street, while firefighters doused the blaze, which is said to have started at around 1.30am, on 8 May 2015. As the flames swept through the building, we are told that it was empty and there were no injuries. We are also told that 4 Merseyside Fire and Rescue Service appliances attend as the fire raged through flats above a bar and the hotel. Afterwards, in daylight, severe damage could clearly be seen on the roof.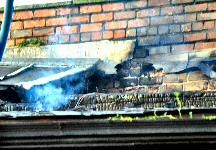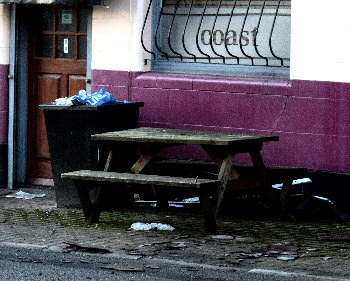 A Merseyside Police spokesman said CID detectives have visit the premises as the inquiry into the cause continues. It was revealed that cannabis plants had been discovered when the investigation into the fire began. A spokesman for Merseyside Police said that:- "Our officers had started the inspection of the property and then found a number of cannabis plants. As a result the force's Cannabis Dismantling Team will now go into the property to examine and remove these plants, once the building has been made safe. At this time the quantity of plants is unknown. Detectives will also be working with fire investigators to establish the cause of the fire." Anyone with any information is asked to call Police on:- 101 or Crimestoppers anonymously on:- 0800 555 111.