Runshaw College unveils state of the art Science and Engineering Innovation Centre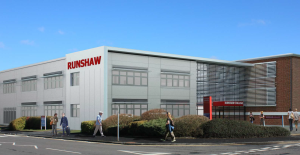 WORK on a new multi million pound Science and Engineering Innovation Centre (SEIC) has begun at Runshaw College's Euxton Lane Campus in Chorley. The state of the art facility, due for completion in September 2016, will host cutting edge laboratories and workshops, accommodating up to 400 new students across a wide range of engineering and science programmes.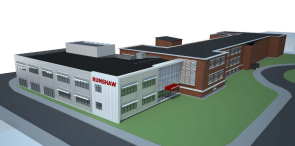 The new SEIC will support the College's aim to revolutionise the employability of students in the region. The career focused approach of Runshaw College university qualifications, combined with its Apprenticeship programmes, will ensure that science and engineering skills training locally will be transformed in both volume and quality through this new development.

Housing the College's new line of Science and Engineering 2 year 'Career Degrees', the 2 storey SEIC facility will provide organisations with a skilled workforce to meet local demand, together with a range of additional opportunities. Employers will be able to access SEIC facilities, including state of the art laboratory and 3D printing equipment, and will benefit from participating in, and networking with other employers, through the Runshaw College Strategic Training and Skills Board.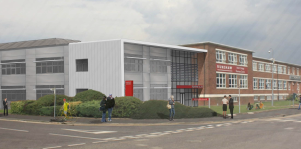 Claire Foreman, Deputy Principal at Runshaw College, says the new Centre will boost the local economy and transform the employability of those studying Science and Engineering programmes at Runshaw:- "Lancashire has the largest concentration of aerospace production and high technology manufacturing in the UK and these sectors are anticipated to grow over the next few years. Similarly, the need for qualified science professionals is predicted to increase, with demand in particular in pharmacology, physiology, biotechnology, drug metabolism, toxicology and pathology. Our new SEIC has been designed to support growth in these sectors and to enhance our current partnerships with local businesses. We aim to deliver real business benefits through the provision of innovative education and training programmes, working collaborative with employers to ensure the creation of a highly skilled workforce for the future."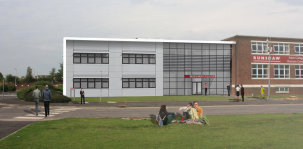 The new centre has been made a reality through funding from the Lancashire Enterprise Partnership (LEP). The LEP play a crucial role co-ordinating the county's economic priorities and focusing on opportunities that maximise job creation and economic growth. The SEIC forms part of the LEPs 'Hub and Spoke' programme, providing educational centres of excellence with new industry focus facilities.

Edwin Booth, Chair of the Lancashire Enterprise Partnership said:- "This exciting new centre will help provide and retain highly skilled young people in support of Lancashire's successful science, engineering and technology industries, which we need in order to prosper in the future. It is very good news for Runshaw College, for Chorley and for Lancashire as a whole. Our Growth Deal, which is supporting this new centre in Chorley, will deliver an investment programme valued at more than £500m, with the potential to create 8,000 new jobs. Our commitment to Chorley and Lancashire demonstrates our intention to invest in key priorities that will support the long term growth of the local economy."