Liverpool Gears Up For UK's Largest Diversity Awards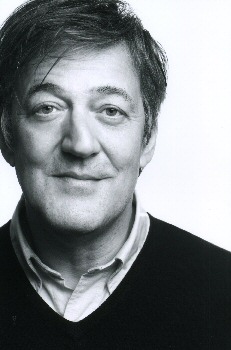 COUNTDOWN for the closing of nominations begins as submissions flood in for the final voting stages of The National Diversity Awards. Merseyside Charities and Role Models will join nominees from across the nation at the breathtaking Anglican Cathedral on 18 September 2015. The Best of British Diversity will flock to Liverpool for the 1st time to celebrate the outstanding achievements of those who have demonstrated their devotion to enhancing equality, diversity and inclusion in today's society.

Over 20,000 nominations and votes have been received so far, paying tribute to grass root communities across the UK; Nominations and voting closes on 23 June 2015. Founder Paul Sesay has spoken out once again to urge people to recognise their 'true heroes'. He has told to the media that:- "We are extremely excited to pass the diversity torch to Liverpool, and know the City will deliver on commending another extraordinary group of underrepresented role models. Our team are thrilled to bring the awards back home, and with your support, know that Britain's true diversity heroes will be celebrated'."

The prestigious black tie event is definitely one to mark down on your calendar and provides recognition for excellence regardless of race, faith, religion, gender, identity, sexual orientation, age, disability and culture.

Microsoft will be just one of the brands supporting a skyfall of diversity talent alongside Barclays, The Army and PWC; Liverpool City Council have also demonstrated their support by sponsoring the Positive Role Model Award for Disability.

Designed to highlight the country's most inspirational and selfless people, the NDA's are supported by the likes of Stephen Fry, Adam Hills and Ade Adepitan amongst many.
Comedian and actor Stephen Fry said:- "4 years on and The National Diversity Awards are continuing to have a positive impact across the whole of the UK. The awards have grown, and with it, so has the vast array of unsung diversity heroes being recognised nationwide. It is crucial that we challenge discrimination head on, and the NDA's unite those that dedicate their lives to the cause. Long may this continue."

Bafta award winning actor, Adam Deacon added his support:- "The National Diversity Awards exceed in bringing people from all walks of life together. Their ability to highlight positive role models and community organisations from underrepresented backgrounds is so necessary in the fight for social justice."

Liverpool charities:- 'Amadudu' and 'The Anthony Walker Foundation' previously scooped gongs at:- 'Britain's 1st National Diversity Awards' in 2012, for their work battling racism and sexism.
Focus Liverpool, Merseyside Network for Change and Liverpool Homeless Football Club are amongst many Merseyside nominees up for a possible accolade at this year's ceremony.
To Nominate, please click on here.

Silhouette on the Mersey
LIVERPOOL is set to welcome a brand new addition to the City's Cruise calendar. Celebrity Silhouette is making her inaugural call to Liverpool on Monday, 15 June 2015, and it's an extra special visit for the ship, as it is Celebrity Cruise's 25th Birthday.

To mark the occasion, Liverpool's Cruise Team will throw them a very special birthday welcome with live music, a welcome from the official Town Crier Terry Stubbings and a birthday cake presented by Lord Mayor Councillor Tony Concepcion to Captain Dimitrios Kafetzis and Hotel Director Raffaele Bernardini. And to make sure that this City has made an unforgettable impression, the team are also planning a sail away concert which will include a live operatic performance from Mezzo soprano Danielle Thomas and confetti cannons.

Councillor Concepcion, said:- "I am delighted to be able to present Captain Dimitrios Kafetzis and Hotel Director Raffaele Bernardini. with a cake to mark Celebrity's birthday and officially welcome passengers and crew to our wonderful city. It's been an incredibly busy few weeks for our small cruise team, with the visit of the ginormous Royal Princess which was followed by three rather large ships arriving on the River Mersey, paying us an unforgettable visit! The inaugural visit of Celebrity Silhouette means we can continue the celebrations and give the passengers and crew a warm Liverpool welcome for what we hope is the 1st of many visits."

The American vessel can accommodate 2,866 passengers on board and 1,500 crew and is set to arrive at 9.30am, on Monday, 15 June 2015, and depart at 7.30pm. She is 4 years old and will be doing a round Britain tour.

Leon Hand, Senior Trainer for Celebrity Cruises said:- "It has been great to receive such a warm welcome from the City of Liverpool for Celebrity Silhouette's 1st visit. The City has a strong maritime history and we are proud to be a part of that. We would like to thank the Lord Mayor Councillor Concepcion and cruise team from the City Council for a great celebration and look forward to welcoming guests on board."
Open day at Alexandra House care home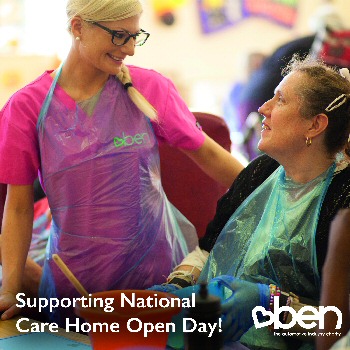 BEN, automotive industry charity owner of Alexandra House Care Centre in Southport is proud to be taking part in the 'National Care Home Open Day' on 19 June 2015, between 10am and 4pm. The idea behind the day is to encourage local people to visit care homes in their community and to work together to develop better relationships. This important connection is something that Alexandra House has nurtured since opening its doors in 1983, and has enjoyed a reputation for warmth and friendliness, combined with providing the highest standards of professional care. As part of the 'Care Home Open Day 2015', Alexandra House is hosting a visit from a volunteer artist who will be participating in art classes with the residents. Hand and neck massages with therapists will be offered to on and off duty staff who can also join in with the art lessons. There will be tea and cake available during the day with a community choir singing from 3pm to 4pm. Jan Habeck, BEN's Care Centre Manager, said:- "This is a great way to show the excellent services on offer and the fantastic work that goes on at Alexandra House. Some people still have misconceptions about care homes so we are keen to dispel any myths and for people to come and have a look around, meet the staff and our residents. We look forward to meeting you and saying 'hello' over a cup of tea."