Schools Out For Summer at The Atkinson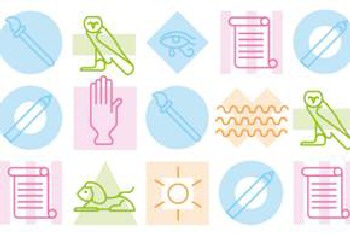 THE 6 weeks of desperately trying to keep your little angels amused has begun. However, this year The Atkinson is on hand to help with lots of family friendly activities and events and many of them are free to get stuck into!

Parents, let's start with something for you! The Atkinson's Summer Holiday club two hour sessions for budding artists to explore and create in our exciting workshops run by our artist in residence, Sarah Jane Richards.

Children aged 7 to 12 years can take part in fun and friendly workshops and take inspiration from The Atkinson's wonderful collections. Parents and guardians can relax knowing that their child will be developing new skills alongside a professional artist.

Even better; parents/carers do not need to stay so you can enjoy a couple of hours to yourself! All sessions are from 1pm to 3pm and are £7.50 per session. For friends or siblings it is £6.50, please ask our Box Office team for more information. Sessions run on the 5 August, 12 August, 19 August and 29 August 2015.

The Children's Library is a hive of activity this summer but it also has a great selection of books and DVD's to take away or read while you are here, for the rainy days. On Friday, 14 August and on Friday, 21 August 2015, it also has a mobile zoo! Come and get up close and personal with some weird and wonderful creatures 10.30am. Tickets for Zooman are just £2.50.

The ever-popular Rhyme Time and Storytime sessions continue in the Children's Library on Tuesdays, from 2pm to 3pm, Wednesdays and Thursdays, from 10.30am to 11.30am.

Its not too late to sign up for the Summer Reading Challenge. Just come into the library and sign up to read 6 books over the summer break and each time you finish one, you get a book of stickers. Plus there is a certificate and medal for everyone that finishes the challenge.

Ancient Egypt is still here waiting to be discovered . What was life really like for children and their parents, what toys did they play with when computers just weren't an option! Come and get dressed up like an egyptian and match the hieroglyphic shapes to the interactive wall.

From 11am to 12.30pm on Tuesdays the team at The Atkinson will be running Touch Ancient Egypt sessions in the Museum. Families can come and explore real Egyptian objects with our curators.

Our Museum is waiting to tell you all about the treacherous coast with hands on activities including the chance to send an electronic postcard or see if your feet match up to the prehistoric footprints. Family trails are available too!

The Art Box is a free creative space for families to enjoy together, with a play area for babies all ages can spend quality time together. So while you are checking out our beautiful exhibitions and gallery spaces, why not drop in and create your very own masterpiece with our themed arts and crafts activities, from 11am to 3pm, every Monday and Saturday.

We also have artist-led children's workshops in The Art Box including designing your own crazy crusty coastal creature on Monday, 10 August 2015, designing pebble beach bugs on Monday, 24 August 2015 and a design your own kite class on Saturday, 29 August all take place from 1pm to 3.30pm. These are all free and great for all ages.

We work hard to bring the very best children's theatre to the North West and this summer we have 3 imaginative but very different productions for families. We start with a Chicken who thinks the world is falling down, Chicken Licken on Saturday, 8 August 2015, at 2.30pm, from DNA Puppetry and Visual Theatre.

Chicken Licken is a baby chick, who on the way to tell the King that the sky is falling down meets Henny Penny, Ducky Lucky and Turkey Lurkey, but there's a shocking surprise! Chicken Licken grows up to be the Little Red Hen and asks her friends to help her make bread, but no one wants to play! Mixed into this recipe of food, puppets and music is the story of Little Red Hen and the sly Foxy Loxy. Will she outwit him and save her stuffing?

'Chicken Licken' begins with baking bread. Events soon get out of hand as the chick is born from the egg and her adventures carry the amused interest of children and adults alike as she is nearly eaten by the hungry Foxy Loxy. She then grows up to eventually outwit the hunter, her courage and wisdom triumphing over adversity. Perfect for 3 to 8 years.

After their sell out show Marty MacDonald's Farm last summer Honalee Media are back on Thursday, 27 August 2015, with Pongo's Party.

It's the day that Pongo the Pig has been waiting for, that's right, it's his birthday! He's been dropping hints to his friends all year, so is looking forward to a fantastic party… But the trouble is, nobody seems to remember! Molly Moo the Cow is making a mess baking, Sheena the Sheep is rehearsing with her band, Sally the Scarecrow is in the middle of decorating and even Marty MacDonald is tied up with his parcels; whatever can they be up to? "Come and help make Pongo's Party a day to remember, by joining in a show full of fun, songs and laughter; take part in the Town's biggest ever game of pass the parcel and join the largest children's band!"

With CBeebies' Justin Fletcher and Nicole Davis as the voices of Pongo the Pig and Molly Moo the Cow, this is a show no CBeebie's fan should miss. For ages 3 to 7 years.

Please note that Justin and Nicole do not appear in person.

We go on a adventure with Lolly, on Wednesday, 12 August 2015, when she runs away from the circus to see the world. On her journey she encounters a few unexpected obstacles along the way and soon realises that the circus isn't so bad after all and wishes she was back home with Pops. But how will she get back? Maybe her circus skills and props will come in handy after all…!

Lolly Pops and Circus Props is from Artful Playground, whose interactive musical stories are aimed at children aged 3 to 7 and for children with special educational needs.

Their stories are brought to life as the children are invited in to take part and become the characters, sing songs and play games with the story leader. Musicians represent the characters on different instruments and the story is accompanied by a live musical soundtrack. The outcome is a wonderful mix of fun and learning, as Artful Playground and the children join forces and go on an imaginative journey together!

For more information about the summer programme of events call our Box Office on:- 01704 533333. With so much to do this summer, not even the weather can stop you at The Atkinson!

Tickets for all children's theatre are £8 (£6 children / £24 family) and they are available online or by calling the Box Office on:- 01704 533333.
Tickets are also available over the counter during The Atkinson opening hours, on:- Lord Street, Southport, Merseyside.

Take advantage of the 3 for 2 offer for our children's theatre; book for 3 shows and get the 3rd ticket free!

Please be advised that there is a £2.50 booking fee for telephone and online sales and from 1 September 2015, the fee will change to £1 per ticket across all sales.

Join the search for the original recipients of post War CARE packages in Liverpool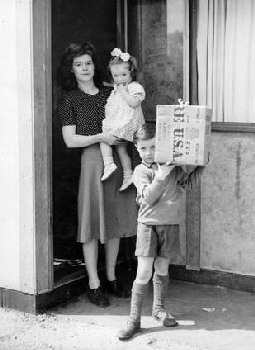 THE search is on for families in Liverpool who received CARE packages at the end of WWII to come forward and tell their stories. Did you know that tens of thousands of families in Liverpool received CARE packages after the end of World War 2; and that the aid organisation CARE International is looking for the families who received them?

These packages of food and basic supplies were sent to Liverpool from the USA by the charity CARE. CARE is now a major international aid organisation, but this is 1 case where charity really did begin at home.

It may be hard to imagine now, but it is within living memory that Europe was close to starving, with hundreds of thousands of people forced from their homes and struggling to survive. These CARE packages helped families across Europe to recover and rebuild after the War. This year, as Britain celebrates 70 years since the end of World War 2, the charity CARE is launching a search to find the recipients of the original CARE packages sent by people in the USA to thousands of British families in the aftermath of the war.

The Rev Samuel Boyes, a US Navy radio operator was on shore-leave in Liverpool during the war. He befriended Harry and Hattie Roberts whilst he was there and they continued to write to each other for 20 years. He told us 'I sent a CARE package to those kind folks in Liverpool. I may have sent three and they just couldn't get over it. Mrs Roberts wrote after Christmas that she had saved all the baking ingredients and made a cake. She shared this cake with her neighbours as a special treat. I'm sure it helped them in those dark days that our British friends had to go through."

CARE UK's Danielle Spencer from Liverpool said:- "Many of those recipients, though some only children at the time, will remember receiving their CARE package. We want to find them and hear their story."

After the war ended, Europe was in ruins and food was in short supply. In the first year after VE day, CARE distributed over 3 million CARE packages across Europe; including to many thousands of British families, schools and hospitals. Some 100 million CARE packages reached people in need during the next two decades, first in Europe and later in Asia and other parts of the developing world.

Danielle added:- "people are surprised to hear that British people were among the first to receive international aid; and in a climate of scepticism and aid fatigue it's good to remember that for this aid organisation, charity did begin at home. The images and quotes at the time from those who received CARE packages in Britain are hugely heart warming. They simply could not believe that in their hour of need, someone on the other side of the world, often a stranger, had reached out to help them. That story is true of the people helped by CARE; we're the bridge between nations and people in need. This year, as we look back on and celebrate the human story of survival and growth despite adversity, we need your help to find the original CARE package recipients and keep their stories alive."

How can you help?

Help join the search – how to share your story

If you or your family received a CARE package, get in touch to tell us your story:-

► Visit our website to discover more and learn how to share your story

► Or call:- 0800 320 2233

If you don't know anyone who received a CARE package you can still help. Pass on the messages on social media to uncover the CARE stories for future generations, by visiting CARE International UK on Facebook or go onto Twitter.
Public asked for help following confrontational burglary in Formby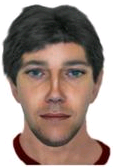 MERSEYSIDE Police Detectives, in the Sefton area, have issued an e-fit of a man they would like to speak to in connection with a confrontational burglary in Formby. Patrols were called to a property on Bushby's Lane at around 1pm on Thursday, 23 July 2015, following reports an elderly lady had disturbed a burglar. Officers believe the offender rang the doorbell of the property, but when the occupier did not open the door he forced his way in. The elderly occupant shouted at the man who then left, picking up her handbag as he left. The woman was not injured during the incident but has been left shaken by her ordeal. Officers were called to the scene and carried out a search of the surrounding area. At 4pm, on the same day, a member of the public contacted Police to say they had discovered a ladies handbag in a bin outside an address on Enfield Avenue, Crosby, which is believed to belong to the victim. An e-fit of a man officers would like to speak to in connection with the incident has now been issued. Acting Detective Inspector Gary Thomas said:- "This was a cowardly crime, carried out on an elderly lady in her own home, where she has every right to feel safe. I want to reassure people that incidents like this are very rare and we are doing everything we can to establish the full circumstances surrounding this incident to trace and arrest the person responsible. I would urge the man in the e-fit, or any who recognises him or has any other information which could help us, to get in touch. No matter how trivial you think that information is, it could prove vital to the investigation." Anyone with information is asked to contact Merseyside Police on:- 0151 777 3059 or Crimestoppers on:- 0800 555 111.
Conference provides food for thought...
DELEGATES to a conference in Liverpool will find locusts, crickets and mealworms on the menu. The creepy crawlies will feature in a "Pestaurant", at the Association of Port Health Authorities annual conference being held this year in Liverpool, and which will provide the opportunity to sample alternative food sources . It is 1 of the more unusual features of the 3 day conference:- "Evolution and Adapting to Change," which will look at issues such as the control of international health concerns such as Ebola. And it will also examine issues such as food crime and fraud and how enforcement can be made more effective. It will bring together regulators, enforcement agencies, industry and policy makers to discuss future challenges and ways to combat them."

The conference will be held on the 8 September to 10 September 2015, at the Liverpool Marriott Hotel. It will feature speakers from Universities, DEFRA, Public Health England, Food Standards Agency and Peel Ports. There will also be a Gala Dinner sponsored by Peel Ports Group at St George's Hall with official dignitaries from Liverpool City Council, Sefton and Wirral Metropolitan Borough Councils. Mercola Douglas, Chief Port Health Officer for Mersey Port Health Authority, said:- "We are very pleased and honoured that the conference is being held in Liverpool. It is focusing on issues which have a real impact on people's health and how action can be taken to combat food fraud crime and safeguard public safety. And we are looking forward to showing the delegates what Liverpool has to offer; I am sure they will be very impressed."

Further information about the conference is available online.