Liverpool Lord Street business manager takes home the 'Ray Kroc Award' for outstanding customer service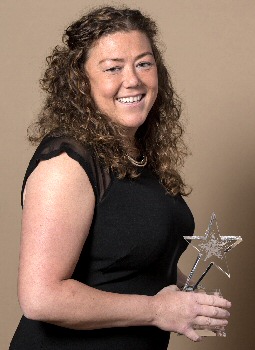 VICKY Ellison, business manager of the McDonald's Restaurant on Lord Street in Liverpool, has won a Ray Kroc Award, an accolade that recognises the top performing McDonald's managers in Europe.

Vicky was 1 of only 67 McDonald's business managers in Europe (representing the top 1% of the region) to receive the honour, which includes a cash prize and a trophy. Vicky has worked for McDonald's for over 20 years and was awarded her prize at the Ray Kroc Awards gala event in Prague hosted by Doug Goare, President of McDonald's Europe.

A deserving winner of the award, Vicky 1st joined the business as a crew member in 1994 and has since progressed to her current role of business manager. Vicky is a hard working leader who believes in her team. She has worked in the McDonald's restaurants in Edge Lane Retail Park and on Huyton Hey Road, which are some of the busiest in the UK.

Winner, Vicky Ellison said:- "I considered it a huge honour just being nominated, but to actually win the Ray Kroc award is a fantastic achievement. I have been part of the McDonald's team for over 20 years now, and this is definitely the highlight of my career. Winning the award wasn't just down to me, it was definitely a team effort in my eyes. I'd like to thank all the managers and crew members who have worked with me, as well as my manager for all their support, as I certainly couldn't have done this without them."

McDonald's franchisees and regional staff nominated restaurant managers for the Ray Kroc Awards to recognise their hard work, dedication, and commitment to McDonald's and its customers. From there, a selection committee of representatives from McDonald's Europe operations, training, and human resources teams selected the award winners.

Tony Higdon, Operations Manager for McDonald's company owned restaurants across Merseyside and Cheshire also commented:- "It is a fundamental part of the McDonald's ethos, to maintain a culture that rewards and recognises top performing employees, and there isn't a more fitting way than with a European accolade like this. Vicky has been recognised for her outstanding results in all areas of performance, including quality, service and cleanliness, people and sales, and evidence of an exceptional customer experience culture within her restaurant. I am very proud to see her going the extra mile to make each visit special for every one of our customers."

As 1 of the largest employers in Europe, McDonald's recognises that good people practices lead to a better customer experience and the Ray Kroc Awards are just one of the numerous workplace initiatives McDonald's has introduced in Europe. A job at McDonald's has also been proven to provide a real opportunity for progression with around 90% of Restaurant Managers starting their careers as Crew Members.

Village Trust announces purchase of Founder's home in Port Sunlight
Photos with thanks to Port Sunlight Museum Collection.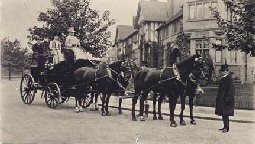 THE Port Sunlight Village Trust, the charity responsible for conserving and promoting the industrial garden village of Port Sunlight, has announced that it has just completed on the purchase of Bridge Cottage.

Bridge Cottage is 1 of the largest and most architecturally significant in Port Sunlight. It is thought to have been built for the creator of the Lever Brothers Empire William Hesketh Lever who lived there on occasion between 1893 and 1900 while his primary residence in Thornton Hough was being renovated.

Maggie Sparks Chair of Trustees, Port Sunlight Village Trust said:- "We are thrilled to have secured the purchase of Bridge Cottage. Trustees have long held an ambition to own the cottage and to share its rich history and heritage with our visitors as part of the Port Sunlight Museum experience."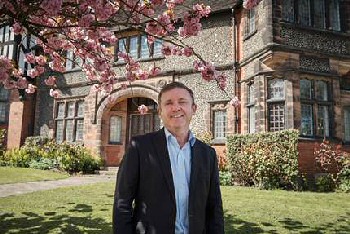 Bridge Cottage has been continuously occupied by someone of important standing within the village and factory communities since 1900, including the schoolmaster, gallery curator, an eminent Dutch scientist, and the Lever Brothers company secretary. During the First World War it functioned as a crèche for women working in the factory and in the 2nd World War it suffered bomb damage after a land mine was dropped close by. More recently, the cottage has been home to the ministers of Christ Church, until it was sold to Port Sunlight Village Trust in July 2015.

Maggie continued:- "To turn it into a visitor experience will require careful consideration and significant investment. It is a large 5 bedroomed, Grade II Listed property, which has been altered, repaired and modernised over the last 122 years by subsequent occupants and caretakers."

Paul Harris Chief Executive, Port Sunlight Village Trust said:- "In the short term, we have decided to open the cottage to visitors as a pilot project thanks to a small amount of grant funding from the Arts Council's Sustainable Improvement Fund. We want village visitors and residents to help us decide how best to use and interpret the cottage. We are also taking the opportunity to test out some other ideas including artists' studios and an improved arts and crafts retail offer in the village."

Paul added that:- "In the 1st Phase of the pilot project, Bridge Cottage will open in August and September, taking in the main summer season and national Heritage Open Days. Visitors will find out about the lives of the people who lived in the cottage, the architects Douglas and Fordham, and building conservation issues in Port Sunlight today, through guided tours, live interpretation and an exhibition. They will also be able to watch village artists demonstrating their craft and purchase some of their work."

Bridge Cottage will open on Saturday, 1 August 2015, from 1.00 to 4.00pm. Entrance is free. For information about opening times and dates, contact Port Sunlight Museum on:- 0151 644 6466 or visit:- PortSunlightVillage.Com.