Merseyside Police comment after the sentencing of Craig Lister
A Merseyside man has been sent to jail for 22 years, on Tuesday, 4 August 2014, for being part of a criminal gang who carried out burglaries and robberies across the North West and other parts of the UK.

​​Craig Lister, aged 34, from Childwall, admitted carrying out aggravated burglaries at homes in Liverpool as well attacks on cash delivery guards. 3 other men from Liverpool have already been jailed for their part in the gang's activities.

​Today at Bolton Crown Court he was sentenced to 22 years and branded dangerous by the judge for his part in an aggravated burglary against a couple aged in their 70's.

Lister, along with Wayne Duckworth, Raymond Dallimore and Shaun Gastall, broke into the couple's home in Bolton on 24 March 24 last year and threatened them with a knife and axe.

The gang knocked the 74 year old woman to the ground before threatening her 70 year old husband with a knife. They then locked the couple in the bathroom and stole several lawfully held firearms before fleeing.

Police in Manchester linked Lister to the crime scene due to blood at the scene and he was arrested, followed by his 3 accomplices. The 3 other men were jailed for a total of 27 years, at an earlier hearing.

At the time of the Bolton aggravated burglary, detectives from Merseyside Police's Matrix Serious Organised Crime unit were arresting and charging members Lister's Merseyside gang.

Jack Hunter, aged 20, from Everton, Jamie Ellis, aged 24, from Roby and Daniel Challinor, aged 21, of no fixed abode were arrested and charged with a series of offences linked to violent burglaries at the homes of families running local business. Some of the victims were from the Chinese community and detectives believe they were targeted because the offenders believed they kept large amounts of cash from their business inside their house.

On 4 February 2014, a family living in Allerton, were confronted by 4 men armed with knives and a meat cleaver who forced their way in before threatening family members and stealing cash, handbags and jewellery. On Tuesday, 4 August 2015, Lister was jailed for 7 years for this crime.

On 25 November 2013, a cash delivery driver was confronted at Showcase Cinema, on East Lancashire Road and threatened by offenders with a knife and a sword before having his cash box stolen. In Court, Lister was sentenced to 9 years for this offence and a similar one against a cash delivery driver at Nationwide Building Society, in Old Swan, that took place on 14 February 2014.

Lister was also given a further sentence of 5 years for his part in a series of aggravated burglaries in Liverpool, St Helens and Worcestershire, and a further 2 years for 3 offences of handling stolen goods (motorbikes). All the sentences handed down to him today will run concurrently meaning the total length of time in prison will be 22 years.

​Detective Chief Inspector Tom Keaton from Matrix Serious Organised Crime unit said:- "Craig Lister is a dangerous and ruthless individual who played a leading part in a series of violent burglaries and robberies across Merseyside and other parts of the country. These results send a really clear message about how seriously the courts take offences of this nature and this conviction represents another major step towards a prolific and dangerous organised crime group being dismantled and all their victims getting the justice they deserve. We will be relentless in our efforts to crackdown on serious and organised crime and the message to offenders remains clear; wherever you commit serious crime, you will be caught."

Head of Community Engagement, Chief Superintendent Rowley Moore, said:- "The offences against Chinese nationals living in Merseyside brought fear to what is a tight knit and very proud group of people. I'd like to take this opportunity to pay tribute to their bravery and recognise the contribution the victims have made in providing evidence and securing these Court results. We provided support throughout the justice process and also worked closely with senior members of those communities and a range of partners to provide reassurance and advice. As a result, even stronger links have been forged and we have excellent relationships with the Chinese community across Merseyside. I hope this case means that any other members of the community will feel comfortable in coming forward if they are victims of crime, safe in the knowledge that we will listen to their concerns and investigate any reports thoroughly."

Help needed with NCA investigation into the distribution of Class A drugs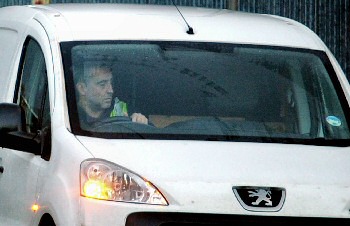 THE National Crime Agency is asking the public to help identify an individual Officers would like to talk to in relation to an ongoing investigation. 4 people have already been arrested as part of the NCA led investigation into the distribution of Class A drugs across the North West of England, and officers believe the man has information that may assist their enquiries. He is thought to be from the Merseyside area, but could have also have links to St Helens. Andrew Burden, Senior Officer from the National Crime Agency said:- "Whilst we have already made a number of arrests as part of our investigation, we believe this individual may have crucial information and we are asking for help to identify him. If you know who this man is or have any information about the whereabouts of this man please contact the independent charity Crimestoppers anonymously on:- 0800 555 111 or submit an anonymous online form at:- CrimeStoppers-UK.Org."