Formby man, Ian Robert Harris, found guilty of a number of historic sexual offences
MERSEYSIDE Police can confirm that a 46 year old man was sentenced to 4 years in prison at Liverpool Crown Court on Friday, 7 August 2015, after being found guilty of a number of historic sexual offences. Ian Robert Harris, 46, from Formby, was found guilty on 15 sexual offences Liverpool Crown Court on Thursday, 30 July 2015. All of the offences are historic and date back to the 1980's when Harris was a teenager. The four victims were boys at the time of the offences. As well as being sentenced to 4 years in prison he was ordered to sign the Sex Offenders' Register for life.

Detective Constable Claire McDonald, said:- "Harris is starting a long prison sentence after a jury found him guilty of a number of offences carried out over a 3 year period, in the early 1980's, whilst he was living in the Formby area. Harris' victims have shown an immense amount of bravery in coming forward and having to re-live the abuse they suffered at Harris' hands. I hope his sentencing gives them some sense of closure and also provides wider reassurance that a dangerous and determined sex offender is now behind bars. Their adult lives have been deeply affected by these crimes and they have all found the process of going to court extremely traumatic. Specially trained officers and lawyers in Merseyside Police's Unity team have been by their side throughout the investigation and trial to provide support and to ensure their evidence was presented to the court and to see justice being done. His victims have found the courage to finally speak out and report his crimes and I would like to pay tribute to their dignity and bravery. I'd also like to thank officers and our partners in the Crown Prosecution Service for their dedication and commitment throughout what has been a long and complex investigation. Time should never be a barrier to obtaining justice and Merseyside Police takes every report of sexual offences extremely seriously, whether or not they are recent, and has dedicated officers within the force's Unity Team who are specially trained to both thoroughly investigate allegations and make sure that those reporting them are properly supported. I would like to take this opportunity to reassure and urge anyone who has suffered a sexual offence that if you can find the courage to come forward and speak to us, we will deal with you sensitively and make sure that reports are properly and thoroughly investigated."

People can call officers in the force's specialist Unity team on:- 0151 777 1382. Information can also be passed to Crimestoppers, anonymously, on:- 0800 555 111.
Foundation trust to take action over finances following investigation by regulator
THE Wirral University Teaching Hospital NHS Foundation Trust has said that it will take action to improve its finances, following an investigation by Monitor. If you do not know who Monitor is, they are the regulator for health services sector in England, whose job it is, to protect and promote the interests of patients by ensuring that the whole sector works for their benefit.
Monitor has found that there are reasonable grounds to suspect the trust, which provides a range of acute and community services, has breached its licence to provide health services. So now the trust will have to develop and implement plans to improve its financial position. It will also take steps to ensure it can continue to provide its services on a financially sustainable basis. Monitor has also added a further condition to the trust's licence that requires an improvement in the performance of its board in dealing with the issues the trust faces. This will enable the health regulator to take further regulatory action in future if necessary.
The regulator also examined the trust's A&E performance. This part of the investigation has been closed without further formal regulatory action because of the steps the trust is taking to improve.
Paul Chandler, Regional Director at Monitor, said:- "Patients rely on the services Wirral University Teaching Hospital NHS Foundation Trust provides. That's why we have taken action to ensure the trust improves its finances. It will also take steps to make sure it can continue to provide services in a financially sustainable way."

The trust will report to Monitor on its progress and the regulator may take further action if required.

Merseyside Police Netball Team are celebrating success!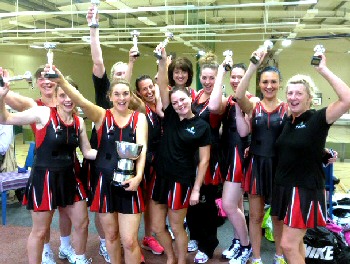 MERSEYSIDE Police Netball Team showed their opponents they had really 'Met' their match when they beat their Metropolitan Police rivals in the Police Service UK Netball Final 2015. Since their success winning the National Police Cup in Nottingham in June 2014, the team has also gone on to win the:- 'Lily Cup' and 'Fight For Life' tournaments against teams from all over the North West.

Team manager, Inspector Amanda Fogarty, said:- "It was a tough game and the Met had some very impressive and strong players. The sports hall was extremely hot, which is something we are not used to up North! Merseyside ladies pulled out all the stops and beat the Metropolitan Police 47 to 25. Our team were overjoyed, as we haven't reached the final for the last 2 years."

The Merseyside Police team have added to their collection of silverware this season, winning the Liverpool League 2014 to 2015, Cheshire Elite League (County), Liverpool Cup and the Annual Police Netball tournament which was held in Exeter, in September 2014.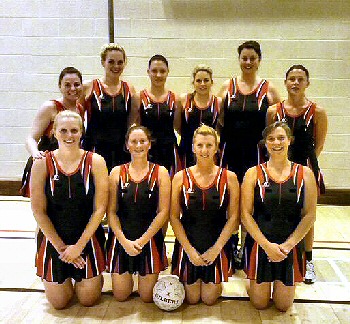 There are currently 2 teams, made up of approximately 25 police staff, who play in the Police national cup and the Liverpool Netball league. The teams have been going for over 30 years, but have had the most success over the last 5 to 7 years. Inspector Fogarty added:- "We are hoping to expand to a third team as the interest from female police officers and police staff have increased over the last couple of years."
Chief Constable Sir Jon Murphy said:- "The netball team are fantastic ambassadors for the force. It is great to see people getting involved in sports and being successful in their interests outside of policing and playing and practising in their own time."