West Lancashire Light Railway Annual Gala is picking up steam and ready to go!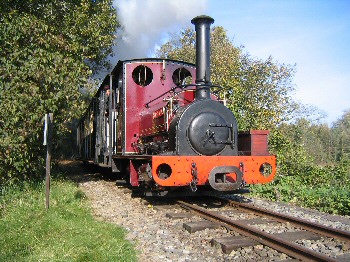 THE West Lancashire Light Railway (WLLR) is a short 2' gauge line situated at Hesketh Bank, approximately midway between Preston and Southport. The Railway will he holding it's 'Gala Weekend 2015' over:- Saturday, 8 August 2015 and Sunday, 9 August 2015, from 11.30am to 4.30pm, on both days. This is an event for families and enthusiasts.
Trains will run at frequent intervals, hauled by 3 (or 4) steam including Irish Mail, our pride and joy, back in service after a thorough inspection and overhaul. As usual at this annual event there will be several additional attractions on site, possibly including visiting steam rollers and traction engines, a fairground organ, model railways, Meccano models, and other exhibits.
Admission to the site is free, but tickets to ride on the train will cost adults:- £4.00, children:- £3.00, along with tickets available for senior at just:- £3.50, and the fantastic family ticket:- £10.50. Plus... under 3's go free! Tickets for the trains are valid all day for unlimited rides on that day. Also for those who like taking photos, limited numbers of lineside photography passes will be available. Photographers will be required to wear hi-vis jackets.
Hot and cold drinks are available on site; speciality teas and coffees and other refreshments are available at the nearby branch of Booths. Fish & chips are available across the road.
The attraction has free car parking is available on site. The No.2 Preston to Southport and Southport to Preston busses passes the entrance to the Railway. For any further information, enquiries and hep with directions please call:- 01772 815881.
Southport Town and Country Fair - August
THE next Southport Town and Country Fair will be held over 29 August to 31 August 2015, from 10am to 5pm each day. The event takes place at:- The Leisure Lakes, Mere Brow, Southport, PR4 6JX. Tha main attraction will be the amazing Broke FMX Freestyle Motorcross Display who will be preforming high flying acrobatic jumps and more... Also the other main attractions include:- Animal Racing, Goat Racing and Indian Runner Duck Racing with Honest Joe the Bookie... Plus a growing list of other things to see and do that includes:-

► Shopping Mall & Craft Marquee
► 80 + Trade Stands
► Falconry Displays (Sun/Mon)
► Childrens Entertainment
► Fairground, Trampoline
► Ferrets
► Bouncy Castle
► Reptiles, Snakes & Lizards (Reptile House)
► Fun Dog Show - enter your own dog @ 1:30pm Sat/Sun
► Siberian Huskies (Hug a Husky) Sat/Mon
► Equestrian Acts
► Racing Pigeon House
► Animal Racing with Fun Betting
► Musical Horses and Ponies
► Northwest Stickmakers
► Alpacas Display - (Mon)
► Donkey Rides
► Gun Dog Demos (demos & Scurry by MereBrow Gun Dogs)
► Air Rifle Shooting - Have a go
► Southport Stamps & Postcards
► Bar & Catering
► Food Hall
► Ford Side Valve Motocars (Mon only)
► Ferret Racing
► Chicken and Ducks, Goats, Shetland Ponies
► Egyptian Artifacts and Antiques

For more information visit:- Garden-Festivals.Com.

Local 7 year olds dream design made reality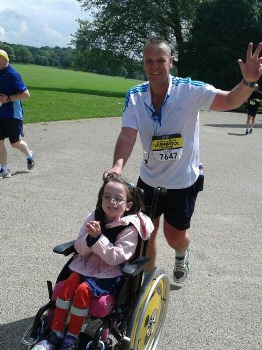 WORLD Cerebral Palsy Day (WCPD) announced on Monday, 27 July 2015, the winners of its competition to bring to life one Liverpool child's idea for a sponge house. The designers have produced 1 products, including an Access a Better Living Environment (A.B.L.E) and an Ability Home. 7 year old Sally Garster from Mossley Hill, Liverpool has cerebral palsy and attends weekly conductive education sessions at local charity Stick 'n' Step. It was through the charity that her idea was presented to WCPD back in October 2014, for its annual competition:- 'Invent it'.

Last year's World Cerebral Palsy Day promoted a campaign aimed at raising awareness of cerebral palsy. Each year, people with cerebral palsy, their families and supporters, post 60 second videos, on the WCPD website, detailing an idea for something that would change their world. People worldwide then vote for their favourite ideas, which are reviewed by an international panel, and Sally's idea won. The idea was then pitched to inventors, researchers and creators worldwide, who had the opportunity to create a design or prototype to be able to win a share of a prize pool of $10,000 (US). This year's winners included individual winner Matheu Wright and winning team Sonia Zouari, Yomna Anani, Carolyn Andrews, Sam Milne and Ally Darling.

Sally's idea was for a 'house made of sponge', which she says would prevent her from bumping into things when she is in the comfort of her own home. Inventors were tasked with designing a living space that would minimise the risk of injury from knocks, bumps and falls for people living with cerebral palsy. The successful designers have created areas which will provide children with cerebral palsy a place of safety and comfort in their own homes.

Commented Sarah Smithson, operations manager at Stick 'n' Step:- "It is fantastic to see designers and inventors creating a product that was inspired by Sally. This product could potentially help children with cerebral palsy all over the world, providing complete comfort and safety to play and relax. Due to the symptoms of cerebral palsy there is an increased risk of falls and injuries so this product could be life changing to many families. It is incredible to think that Sally came up with this idea. We are all very proud of her and hope that she is thoroughly pleased with the outcome of the competition."

According to the World CP Day website, there are 17 million people across the world living with CP and it is the most common physical disability in childhood. It also states that 350 million people are closely connected to a child or adult with CP.
Here in the UK, there are approximately 110,000 children and adults currently living with the condition and it affects around one in every 400 children.

Stick 'n' Step is a charity based in the Wirral that was formed in 2002 by a group of parents who have children with cerebral palsy. It provides free specialist conductive education and support services to 70 children with cerebral palsy and their families and carers across the North West of England and North Wales. Conductive education is a non medical based developmental aid, which promotes independence for those with conditions like cerebral palsy, and is not offered by the NHS. It helps young people to learn new skills such as head control, moving around independently, sitting unaided, walking and more.

For more information about Stick 'n' Step visit:- StickNStep.Org or to see Sally's video, search:- "Stick 'n' Step Charity" on YouTube. Alternatively to take part in the World CP Day competition, visit:- WorldCPDay.Org.