Fake vodka factory found in Widnes, Cheshire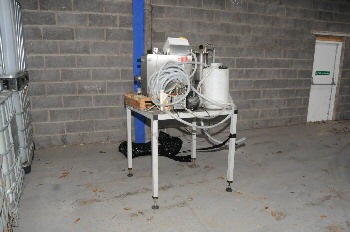 AN illegal alcohol factory, containing 130,000 litres of potentially toxic fake vodka, worth £1.7 million in unpaid duty, was uncovered in an industrial unit, in Widnes, on Friday, 31 July 2015.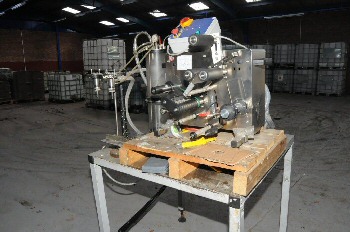 During a joint operation by HM Revenue and Customs (HMRC), Cheshire Police and Trading Standards, officers seized:-

► 130 x 1,000 litre IBCs (intermediate bulk containers) believed to contain alcohol from two interconnected stills,
► suspected counterfeit vodka labels
► bottle tops for number 1 Imperial Vodka Blue.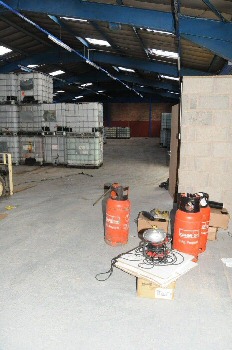 Sandra Smith, Assistant Director, Criminal Investigation, HMRC, said:- "As well as potentially risking the lives of people drinking the fake alcohol, this factory had the capacity to rob taxpayers of millions of pounds in unpaid duty; money which should be spent on vital public services. People buying the counterfeit vodka may have thought they were getting a bargain, but it has been distilled in unregulated conditions and may pose a serious health risk. We will continue to work in partnership with other law enforcement agencies such as the police and Trading Standards to tackle the issue of illicit alcohol in our communities and across the UK. I ask anyone with information about this dangerous illegal trade to call the Customs Hotline on 0800 59 5000 and help us stamp it out."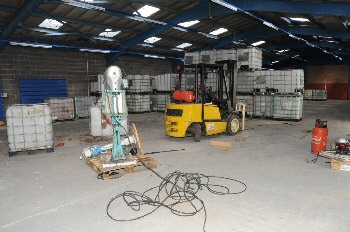 Cheshire Police Detective Chief Inspector Paul Beauchamp said:- "We carried out a warrant at a business premises under the misuse of drugs act and discovered this illegal operation on our doorstep. We are pleased that we have helped to take this dangerous counterfeit vodka off the streets and are continuing to work with our colleagues in HMRC and Trading Standards."

Investigations are ongoing.

Ethnically owned businesses in Merseyside have new opportunity as corporations seek out diverse suppliers
WITH Merseyside's ethnic population now standing at 8.14%, the region's business community has a powerful opportunity for growth as international blue chip brands increasingly look towards minority owned suppliers able to provide greater value.

Well documented evidence is starting to emerge that minority owned businesses provide stronger value to their customers. Companies with established supplier diversity programmes that include SMEs and EMBs generate 133 per cent better return on their buying operations, according to research from leading strategic consultant The Hackett Group Companies working with smaller and more diverse suppliers were also found to spend 20% less on their buying operations and secure significantly greater value.

One example of the opportunities for diverse companies is Gibbs S3, an ethnically owned business and Europe's fastest growing hybrid workforce solutions provider, which has seen record growth this year.

Founder and CEO Farida Gibbs comments:- "International blue chip brands are starting to recognise the growing importance of having minority owned businesses as an essential part of their supply chain because of their ability to provide a higher level of innovation and agility to problem solving. Merseyside has a huge opportunity for economic growth by embracing it's thriving ethnic business community. With some of the biggest blue chip corporations around the world now looking to take on small and minority owned suppliers, its ideal for companies in area that are looking to grow."

Gibbs S3 has become the only corporate level business to be officially certified as an EMB (Ethnic Minority Controlled Business) by MSDUK, the country's leading non profit membership organisation driving inclusive procurement. The firm has seen record growth in its 10th year of business, with revenue growing 38% to reach £41.58m; on track to hit £46m this year in the UK and £180m globally. The company has also previously been certified as a Woman Owned Business Enterprise (WBE) by WEConnect, the leading global supplier diversity initiative connecting women owned businesses with multinational corporations.
Mayank Shah, MSDUK Founder and CEO, comments:- "Despite the growing trend however, women and minority owned suppliers are still underrepresented, especially in fields like technology and engineering. We are absolutely delighted to be the 1st corporate level company officially certified as an EMB by MSDUK, and with the increasing demand for minority owned suppliers I hope many other companies will be joining us soon. We at MSDUK are thrilled to welcome Gibbs S3 both in the capacity of a Certified Ethnic Minority Business as well as a corporate member, which is testimony to the growth of ethnic minority businesses in the UK."
Peace Memorial for Walton Hall Park
LIVERPOOL'S Lord Mayor has unveiled a peace memorial in Walton to remember those who lost their lives in World War One. On Friday, 7 August 2015, the Lord Mayor, Councillor Tony Concepcion, was be joined by veterans and community members at the blessing of the 3 foot high marble memorial in Walton Hall Park.

Before the unveiling the Lord Mayor Councillor Tony Concepcion said:- "I am delighted to be unveiling this commemorative plinth recognising the sacrifices made by those in the 1st World War and subsequent conflicts. The Walton community should be incredibly proud of the effort and work that has gone into ensuring this area of the City never forgets those who gave their life for our freedom. I hope this will continue to be a symbol of peace, hope, remembrance and reflection for many generations to come."

Members of the local community in Walton were concerned that there was no lasting memorial in the area to those who lost their lives during the 1st World War and subsequent battles.
The initiative was led largely by Councillor Roy Gladden and in 2014 the 1st phase took shape when a cross of poppies was planted to commemorate the Anniversary of the start of World War 1.

Councillor Gladden said:- "This memorial really is a testament to the determination of everyone involved in ensuring that Walton and its residents never forget those who have gone to war and never returned home and the daily struggles of those left behind. This area is a fitting tribute to our service personnel and I hope that the schoolchildren who will maintain it learn the lessons of the past to ensure a safer future. I hope it remains for them and the local community a sign of hope and peace."

This year the second phase takes place as a 3 foot high black marble plinth is put in place alongside the cross of poppies. The marble plinth will be officially blessed by Reverend Trevor Lathom, Vicar of Walton on the Hill Church. Schoolchildren from Gwladys St and Alsop Schools, in conjunction with Glendales, will look after the site, which is hoped will encourage them to get outdoors and learn about horticulture and wildlife and will hopefully teach the children more about the history of the conflict.
Name That Lorry Competition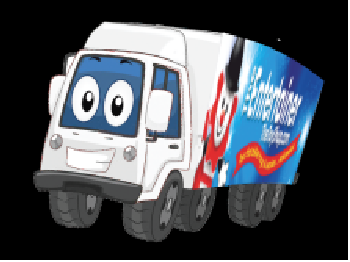 THE Entertainer Toy Shop is launching an exciting new competition where ten lucky children will have the chance to name a brand new lorry which will be crammed full of toys to deliver to toy shops around the country. So get your thinking caps on and come up with a toy related name! Simply pop your suggestion on an entry form and in the post box inside your nearest Entertainer store or enter online. Not only will the 10 winners get their chosen name on one of the lorries but they will also receive a £50 toy bundle courtesy of their local Entertainer store. Entries can be posted until 20 August so get down to your local store or enter online to be in with a chance of having your chosen name on a lorry for years to come! The lorries will hit the road from September, so keep your eyes peeled to see what they're called!