New Drama set for autumn Première at Liverpool's Unity Theatre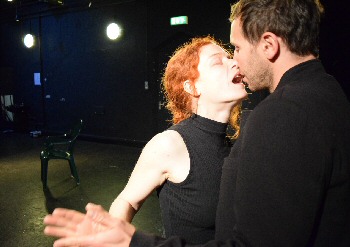 'HOME', is a new multi disciplinary production from Physical Lab's Yorgos Karamalegos, will be premiered in Liverpool this Autumn.

The drama will be staged at the City's independent Unity Theatre on Tuesday, 24 November and on Wednesday, 25 November 2015. Home will then head to London, where it can be seen in January 2016. It will be staged at the Chisenhale Dance Space, on Friday, 29 January and Saturday, 30 January 2016. There are then plans to tour the show nationally and internationally in 2016/2017.

Home is an original devised multi disciplinary performance inspired by Euripides' Medea, which will immerse the audience in a world of powerful emotions and senses. Euripides offers a timeless study on political and social issues, as well as deep contemporary insight into the human psychic.

Home is directed by celebrated performer and physical acting teacher Yorgos Karamalegos, who is also the co-founder of Tmesis Theatre. This is Yorgos' first main production after a decade co-creating work with Tmesis Theatre, which includes four years of theatre making research and actors' training through his international laboratory for performance, Physical Lab.

Yorgos' impressive CV also includes his work as co-founder of Physical Fest, the international annual physical theatre festival which takes place in Liverpool and is well established on the physical theatre circuit.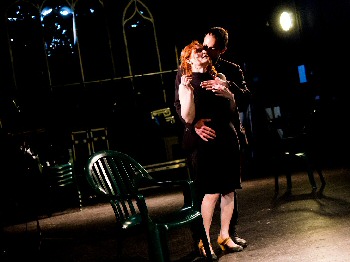 Director Yorgos Karamalegos commented:- "Home signifies a new beginning in my career after a decade with Tmesis and four years of research in theatre making through the laboratory. I now feel equipped to experiment with daring ways of creating theatre. My ultimate goal is to create deeply engaging theatrical experiences, where my audiences can make their own interpretations on the story and to reflect them on aspects of their own lives. Home promises to be an evocative and highly entertaining theatre production. The world of 'Home' is a poetic landscape that shifts between childhood to adulthood, in order to explore the feelings of desire, love, betrayal, suppression and revenge. It's a piece of theatre that reads the symbolisms behind 1 of the most famous and powerful characters in the history of drama, as opposed to the literal interpretations. We're very much looking forward to premiering Home in Liverpool before we take the production to London audiences in January 2016."

Home is a universal story, aimed at theatregoers and new audiences. It introduces an exhilarating combination of new text, poetry, voices, songs and rhythms, movement and stillness for a wider exploration of the definition of one's home.

It is a hero's journey of a man seeking his inner voice, looking back in time and reflecting on the key moments of his life in order to penetrate the masks and understand the symbolisms behind it. The hero becomes a story teller, a mirror of his current reality and his past stories.

The production based on personal experiences, poetry and imagery will be created. It is a quest, the journey that it is required for the people today; more than ever due to all the multiple distractions that we face from technology to politics; to reach a space of clarity, personal freedom and expression.

Audiences are invited to release their suppressed desires, break away from conventional thinking and reconnect with their feelings; inspiring the hero from within.

The new production has been created in collaboration with Yorgos' new ensemble of international artists Despina Sidiropoulou and Tatiana Spivakova.

The drama is supported by movement director Pablo Aran Gimeno, who is 1 of the main dancers of Pina Bausch Tanzthater; costume design by Venia Palychronaki; and lighting designer Marc Williams, who is the former lighting operation manager at Liverpool's Everyman Theatre who currently working with the National Theatre in London.

The show is produced by Hope Street Ltd and Physical Lab, and is supported by The Arts Council of England, Tmesis Theatre, Physical Fest and La Replique.

Show Information:-

City:- LIVERPOOL
Theatre:- Unity Theatre
Location:- 1 Hope Place, Liverpool, L1 9BG
Performance dates:- Tuesday, 24 November and Wednesday, 25 November 2015
Performance time:- 8.00pm
Tickets:- £12 / £10 Concessions, plus 50p card transaction / £1 postage

Book online by visiting:- UnityTheatreLiverpool.Co.UK or by calling the Box Office on:- 0151 709 4988.

City:- LONDON
Theatre:- Chisenhale Dance Space
Location:- 64 to 84 Chisenhale Road, London, E3 5QZ
Performance dates:- Friday, 29 January and Saturday, 30 January 2016
Performance time:- 7:15pm
Tickets:- £16 / £13 Concessions

Book online by visiting:- ChisenhaleDanceSpace.Co.UK or by calling the box office on:- 0208 981 6617.

Liverpool Duo Abseil down Liverpool Cathedral in Memory of Friend to Raise Money for Nugent Care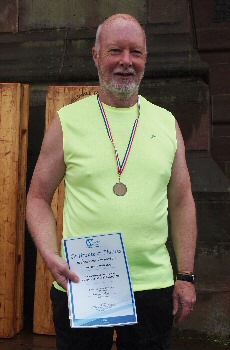 A team of brave daredevils abseiled 301ft down Liverpool's landmark Anglican Cathedral to raise over £3,000 for Merseyside based charity Nugent Care.

The team of 20 included Reverend Deacon Ken Holding, husband and wife team Phil and Liz Jackson and also friends Simon and Paul, who decided to tackle the challenge in memory of their friend Ged who would have celebrated his 43rd birthday on the day of the abseil.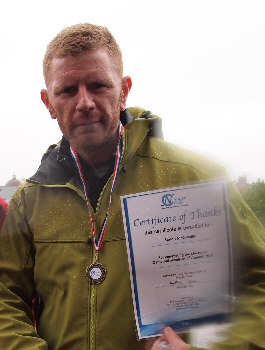 Liverpool taxi driver Simon said:- "We wanted to spend Ged's birthday doing something he would have approved of as he always loved a challenge and to raise money at the same time felt like a positive way to mark the day. We know Ged would be proud."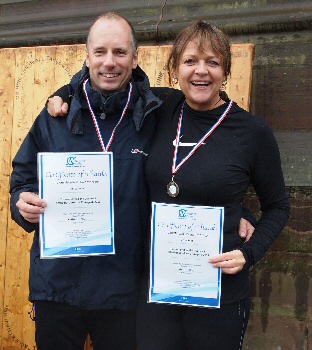 Reverend Deacon Ken Holding said:- "Knowing our trip down the Cathedral has contributed towards £3,000 for Nugent Care feels wonderful. It is a fantastic local cause that does a lot of good in our local communities in Merseyside."

All funds raised will go to Nugent Care's Creative Vision project, which supports people affected by sight loss. In its 134 year history, Nugent Care has supported thousands of vulnerable children and adults across Merseyside and the North West, and provides them with residential, educational and community care.

If you'd like to support Nugent Care with a fundraiser contact:- Fundraising@NugentCare.Org or call:- 0151 261 2000. Visit:- NugentCare.Org for more information on the services.
Czech Airlines to repeat Prague flights from LJLA for Summer 2016
THE Czech Airlines, a member of the global SkyTeam Alliance, has announced that it is to return to Liverpool John Lennon Airport IN 2015 and repeat its twice weekly Summer scheduled service to Prague.

In July, Czech Airlines commenced flights to Prague from Liverpool for the first time, with flights due to continue until the end of their summer schedules in late October 2015.
Following the success of their first season of operations from Liverpool, the airline now plan to operate for a full Summer season next year with flights commencing on 28 March 2016 and running through to 28 October 2016.

Timings of the flights that operate on Mondays and Fridays are also to be improved with a departure from Liverpool, at 18:00 and return flights from Prague at, 16:00. The new schedule will be ideal for leisure and business passengers alike, giving travellers the opportunity to spend either a weekend or a working week in Prague.
Flights are on sale now from as little as £99 return (including taxes) at:- CZEChairlines.Co.UK.