Arts Festival to host specially commissioned Ikia Exhibition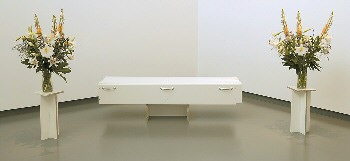 A specially commissioned exhibition themed around local and international retail giant IKEA will form part of Warrington Contemporary Arts Festival 2015. The festival returns to the Town next month for the 5th consecutive year, and new for 2015 organisers Culture Warrington are working in partnership with 'North', which will deliver an exciting new dimension to the event.

'North' is a new initiative aiming to build strength for contemporary art in the North of England. Together, Culture Warrington and North will highlight the breadth of talent within the region, as well as attracting national and international artists with support from Arts Council England.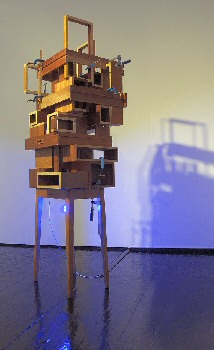 A key focus of the partnership is a specially commissioned exhibition entitled:- 'The Dream Of Modern Living? Contemporary Artists Explore IKEA'. It will take place between Friday, 2 October and Saturday, 14 November 2015, at Warrington Museum and Art Gallery. Admission is free.

In 1987, Britain's 1st IKEA opened in Warrington. Since then, the store has found a place in the thoughts and memories of local people. Warrington IKEA is said to have the highest visitor numbers of any store in the country and allegedly the lowest spend per head, suggesting that people go not just to buy furniture but to see and to experience designs, ideas, even food from elsewhere.

Paul Carey–Kent is the curator for 'The Dream Of Modern Living?' A former editor of Art World magazine, he now writes for publications including:- 'Art Monthly', 'Frieze' and 'Photomonitor'. He has become increasingly involved in freelance curatorial projects since 2013, and currently has shows in London and Berlin as well as Warrington. Earlier this year he created:- 'The Absence of Presence' for Berloni and 'Weight for the Showing' at Maddox Arts.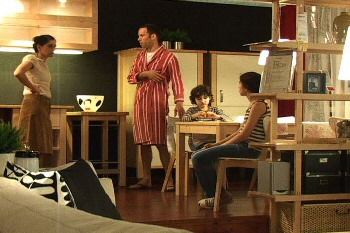 Paul wanted to explore artists' reactions to IKEA as a business, lifestyle and aesthetic. Their responses range from using IKEA products as art materials to reinterpreting the furniture, from attempting to live in store to subverting the catalogue of which more than 200 million copies are printed each year. The artists are:- Guy Ben Ner, Ryan Gander, Clay Ketter, Artist Anonymous, Marie Karlberg, Joe Scanlan, Sara McKillop, Frédéric Pradeau, Mary Griffiths, David Ricakard and Stuart Hartley.

Curator Paul Carey–Kent commented:- "The Dream Of Modern Living? exhibition is going to be something very different for the Warrington Contemporary Arts Festival; and North is delighted to be working in partnership with Culture Warrington on this project. It's a show about the power of transformation in which IKEA provides the raw materials; literal and attitudinal; from which the artists set out. They get to some rather interesting places, inside and beyond the store."

The wider Warrington Contemporary Arts Festival features a full programme of cultural events, exhibitions, performances, workshops and seminars from Friday, 2 October 2015, through to Saturday, 31 October 2015, at various locations across the Town including:- Pyramid Arts Centre, The Gallery at Bank Quay House and Warrington Museum and Art Gallery, which will all become festival hubs for the event.

Festival highlights include a Cultural Crawl of host venues; Glastonbury favourite and raconteur Mik Artistik at Pyramid Arts Centre; physical theatre company Tmesis; Long Shot Micro Film Festival; Capriccio experimental music workshop; and a spooky silent disco. The full programme is available online.

The Ultimate Tribute To One Of Rock and Roll's Most Remarkable Groups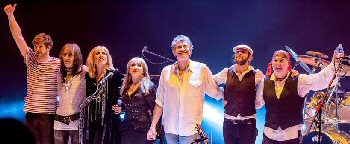 ON 11 November 2015, at the Southport Theatre, the original Fleetwood Mac guitarist, Rick Vito, will join Rumours of Fleetwood Mac, the world's leading Fleetwood Mac tribute show, live on stage at selected shows across the UK this autumn 2015.

Rick, who 1st performed with Fleetwood Mac in 1987, and appeared on the legendary 'Tango in the Night' album, will drop in to the RFM musical line- up starting Grimsby on the 29 October 2015, and then perform at 15 shows right through to:- New Brighton on the 22 November 2015, stopping by Scarborough, Chatham, St Albans, Skegness, Burnley, Cheltenham, Southport, Margate, Hayes, Eastbourne, Guildford and Ipswich.

"It's going to be tremendous fun. I met the guys last year and we hit it off straight away. They are all great musicians and they really manage to capture the live spirit of Fleetwood Mac. Something which is very important to me. I can't wait. If it goes well, I'll aim to be back for more shows in 2016." said Rick…

Allan Cosgrove, RFM drummer, says:- "Wow! Rick Vito performing live on stage with us. It can't get any better."

Rick Vito is a Grammy nominated guitarist and performer who has been active in the music industry since the 1970's, having worked as a solo artist, songwriter, session musician, and as a member of the bands of John Mayall, Bonnie Raitt, Bob Seger, Jackson Browne, Roger McGuinn and many other R&R Hall of Fame artists. He is probably best known as an official member of Fleetwood Mac from 1987 to 1991, and more recently as the front man for the Mick Fleetwood Blues Band. Rick is also the recipient of the W.C. Handy Award and has 8 solo CDs, and 2 solo DVDs in his long list of credits.

Having performed to over a million fans since they formed over a decade ago, Rumours of Fleetwood Mac returns to the UK in late 2015 and early 2016 to launch its stunning new stage production performing in meticulous, note for note, detail all the classic hits from 1 of the most outstanding and enduring catalogues in the history of rock music.

Recognised internationally as the world's leading Fleetwood Mac tribute show, and with the priceless golden seal of approval from founding member Mick Fleetwood, plus recent guest appearances from Fleetwood Mac's very own legendary guitarist Rick Vito, this stunning new show takes you on an epic musical journey through changing eras and styles, from the exciting sound of the sixties London blues scene right through to the staggering commercial success of the seventies and eighties, and beyond.

Replicating perfectly the power and subtlety of Fleetwood Mac at their brilliant best; Rumours of Fleetwood Mac perform all the classic hits live including:- 'Black Magic Woman', 'Albatross', 'Go Your Own Way', 'Dreams', 'Gypsy', 'Say You Love Me', 'Sara', 'Oh Diane', 'Little Lies', 'Everywhere' and much much more.

Tickets now on sale on Ticketmaster, call:- 0844 844 0444 or visit:- TicketMaster.Co.UK.
Adventurers needed in the North West to explore local paths
THE Ramblers is calling on young people in the North West to head off the beaten track to explore footpaths in their area, in the very 1st project to gather a complete picture of the state of footpaths throughout England and Wales.

The Big Pathwatch is the Ramblers' biggest and most ambitious project ever to survey every right of way in England and Wales in order to build a national picture of the state of the paths; the 1st time this has ever been done!

It is the perfect chance for adventurous young people to discover new places and paths, and this opportunity can now be done by those aged 14 to 24, for 3 months to count for the Volunteering section of the Bronze Duke of Edinburgh's Award (DofE).

Ramblers' chief executive Benedict Southworth said:- "Over the years the DofE has become immensely important in recognising those who learn key life skills and give back to their community. We're thrilled that the Big Pathwatch is now part of such a great programme. The North West is spoiled with beautiful countryside that is both historic and important to local people, but this could easily be lost to us if we don't preserve and protect these areas. To do that, we need everyone's help to walk our rights of way and tell us what they find. If you're keen to get involved, why not download the free app and head out to explore with your friends and let us know what you find. Not only will you be able to discover secret places in the North West, but more importantly, you will be offering a valuable service to your community by helping to protect and improve our paths for years to come."

The Big Pathwatch is the Ramblers' ground breaking project to gather the full picture of the state of the path network in England and Wales in order to come up with creative solutions to keep them open and well maintained.

People can get involved by downloading the free smartphone app, walking their favourite paths and reporting back on what they find; whether that's a wonky bridge or locked gate, a beautiful view or interesting wildlife.

Those who do not have a smartphone can still take part via the Ramblers website. For more information about the Big Pathwatch, visit:- Ramblers.Org.UK/BigPathWatch. To sign up for the Big Pathwatch as part of DofE, visit:- Ramblers.Org.UK/BigPathWatchDofE.