New trains option for Merseyrail fleet modernisation his controversy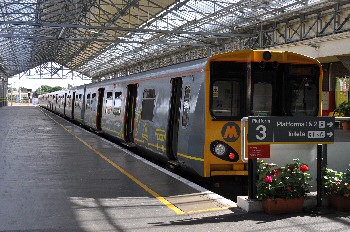 NEW trains could be on the Merseyrail network by the early 2020's, as Merseytravel takes forward plans for a new fleet, but already the RMT have said that they have safety issues about the plan.

The new trains that are now considered, according to Merseyrail, are:- "the best option in meeting growing demand on the network and supporting the Merseyside's economic ambitions, while also presenting the best value for the public purse."

Who in a press release have said that:- "It follows the development of a detailed business case over many months which looked at all options from refurbished stock to new stock now or in future."

Sadly no matter what, the fact is that the current fleet is approaching 40 years old, is amongst the oldest in the UK and is close to the end of its operational life. It is though surprising that we have the best rail service in the UK, so what will happen with new trains should mean Merseytravel will keep delivering this amazing service. But already questions are being raised as to the cost of this new "train set."

This new set of trains, if Merseyrail plans go ahead will be delivered to the line in early 2020 and they hold that they will be the:- "best option to support the delivery of the City and the region's Long Term Rail Strategy (LTRS) by providing a fleet that could carry significantly more passengers and run on a potentially extended network. More immediately, it would build on the current high levels of performance and customer satisfaction, which are proving increasingly challenging and costly as the existing fleet ages."

The press release we have been sent goes on to say that:- "A further 40% increase in passenger numbers is expected by 2028, with some parts of the Merseyrail network predicted to be way over capacity –160% filled; by 2043. New trains that can carry more people and with shorter journey times will help meet growing demand on the network, of which parts are already close to capacity at peak times."

On paper all this sounds good as does the statement that:- "The faster journey times and increased capacity would present a significant economic boost to the City Region, worth an estimated £70m per year and would stimulate the creation of around 1000 jobs."
So is the RMT going to put a spanner in the works, and are they correct to do so?
RMT general secretary Mick Cash said:- "We welcome the principle of new trains and the plan to cut out the racketeering train leasing companies, but RMT, along with our sister union Aslef, are opposed to any new driver only or driver controlled operation. Serious recent incidents on Merseyrail underline the essential safety role played by guards, and we feel sure that the travelling public, as well as the region's MPs and councillors, will be horrified at the thought of trains being run without them. We will work alongside passenger groups to stop Merseyrail from sliding into the anti-social abyss that we see opening up elsewhere, with ghost trains and de-staffed stations ending up as a muggers' paradise. The case for keeping guards is unanswerable and should be reflected in the bidding process: the bottom line is that we will not hesitate to defend our members' jobs and public safety."
Now the union is seeking urgent meetings with Merseytravel and the region's Combined Authority to demand an input in the commissioning of new rolling stock; and will do everything in its power to defend nearly 400 jobs under threat.
We are told that the Merseytravel Committee will take a decision at its meeting on 1 October 2015m as to whether to approve the commencement of the procurement process for new trains. If agreed, an OJEU notice, which invites bidders to submit their plans will then be published. Should approval to proceed be given, it is expected that a preferred bidder would be identified in around 12 months' time, with Merseyside's region leaders then asked to approve the project going ahead.
Merseytravel has told us that:- "In approving the LTRS, Combined Authority leaders have already acknowledged the need for a new fleet within the next 30 years, in order to deliver aspirations of Merseyrail services to places such as Warrington and Crewe. Worth around £400m, the programme which also includes significant investment in infrastructure such as depots and power supplies, would be funded at no additional cost to the local tax payer, making use of finances already set aside."
Said Merseytravel Chief Executive, David Brown:- "Doing nothing is not an option. The fleet is amongst the oldest in the UK and we want to ensure that we're geared up to maintain the high standards people have come to expect from Merseyrail, as well as ensuring the fleet can cope with a significant increase in passenger numbers. This is not just about new trains, but what they will enable us to do. They will help us improve links within and beyond the city region, supporting our own ambitions and those of the wider 'Northern Powerhouse' agenda, as well as benefitting us in very real economic terms, stimulating the creation of jobs and contributing millions of pounds every year to the Liverpool City Region economy."
But on 3 September 2015, the RMT Regional Organiser John Tilley said:- "Scrapping guards would fly in the face of the good work we have all done over the last 15 years to make Merseyrail as safe and secure as possible, particularly for vulnerable passengers travelling alone at night. Merseytravel statement was speculative and raised more questions than answers; such as how they intend to get more passengers on trains that are the same size as the existing ones. 2 days ago Merseyrail, which employs our members, refused to rule out compulsory redundancies, or to confirm that engineering and cleaning staff would transfer to a new maintenance company should the builder of the new trains also maintain and clean them. Added together that puts a question mark over nearly 400 Merseyrail jobs; and that is unacceptable."

So what are your views on this issue? Please email our newsroom to:- News24@SouthportReporter.Com.

Sales Soar for Stirling Fringe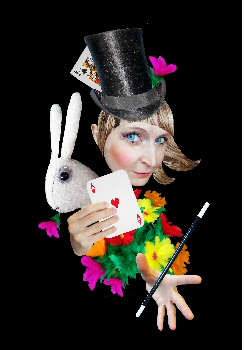 THE organisers of Stirling Fringe, set to take place at venues across the City of Stirling from the 18 September to 26 September 2015, have reported strong advanced box office sales, with tickets selling twice as fast as in previous years.

Over 2500 tickets went on sale for Stirling Fringe in July, now in its 3rd year, and firmly cemented in performing arts circles as Scotland's 'Other' Fringe.

Festival Director, Barry McDonald, commented:- "We're delighted with advanced ticket sales. Tickets are selling twice as fast this year, so we're urging festival fans to book now to ensure they can get tickets to the shows they really want to see. Stirling Fringe is now a respected feature of the Scottish cultural calendar and our strong performance at the box office this year is testimony to that. We are attracting people from far and wide to Stirling, demonstrate the rich cultural offering that the City has to offer. We are also giving the people who live in Stirling a festival they can truly boast about."

With crowds currently flocking through in their thousands to Edinburgh for its festival offering, Stirling claims it punches well above its weight, culturally speaking. And, with such a varied mix of popular, experimental and engaging acts lined up for this year's Striling Fringe, people don't actually need to travel to Edinburgh or Glasgow to see 1st class music, comedy, or theatre. It's right here on their doorstep.

Stuart Turner, Head of EventScotland, said:- "Scotland's reputation as the perfect stage for events continues to grow each year, benefitting greatly from the incredible variety on offer and unique atmosphere of our festivals, like the Stirling Fringe. I am delighted to see this event generating greater interest than ever as it enters its third year and know all of those attending will be treated to an outstanding mix of performances which offer something for every taste."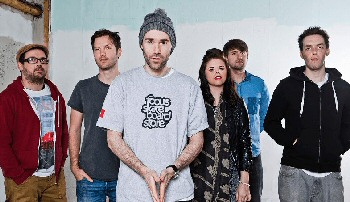 The festival will open on the weekend of the 18 September 2015, with a rousing performance in Cowane's Hospital from South African vocal group, Simply Soweto Encha, whose a capella fusion of gospel, soul and doo-wop, is already a firm favourite with festival goers and sees the group perform for the 2nd year in a row.

Later in the festival, opera lovers will be treated to a contemporary interpretation of Mozart's Le Nozze de Figaro (The Marriage of Figaro) performed by VoiceArc. And, for the comedy lovers, some of Scotland's finest comedians are set to take to the stage including reigning Scottish Comedian of the Year, Bruce Fummey, as well as appearances from well kent Scottish names Gary Little, Joe Heenan and Ray Bradshaw.

Music lovers will be in their element with a programme that juxtaposes the towering urban impact of Scottish hip hop band Stanley Odd with the more lyrical sounds of modern string quartet Routes and families can also get in on the act with a variety of events aimed at arts lovers of all ages including a Family Fun Day on Saturday, 19 September 2015.

The beauty of Stirling Fringe is that the programme has something for everyone and all ages. Boasting a packed programme of performing artists with everything from musicians to magicians, dramatic actors to divas.

The Stirling Fringe Festival is supported by EventScotland, part of the events directorate at VisitScotland, through the National Programme.

For further information on the full line up, and to book tickets, visit:- StirlingFringe.Com.
Lord Mayor marks National Merchant Navy Day
LIVERPOOL'S Lord Mayor will celebrate National Merchant Navy Day this weekend by attending a service at Liverpool Parish Church. On Sunday, 6 September 2015, Councillor Tony Concepcion, will lead the City in recognising the efforts of those at sea during times of conflict. Lord Mayor, Councillor Tony Concepcion said:- "I am honoured to be representing the city as we remember the sacrifices made by seafarers who fought for our freedom in 2 World Wars and subsequent conflicts Liverpool's historic links with the sea mean that we will never forget the efforts made by these brave and dedicated men and women. Our thoughts and prayers are with all Merchant Navy personnel past and present, and their families and friends." National Merchant Navy Day will begin with a service at Liverpool Parish Church, (Our Lady and St Nicholas), on Sunday, 6 September 2015, at midday and be followed by a short march and wreath laying ceremony at the Pier Head at 1pm. It is estimated that nearly 40,000 seafarers have died in World Wars I and II and in conflict up to the present day.