Little School of Horrors - Halloween Spooktacular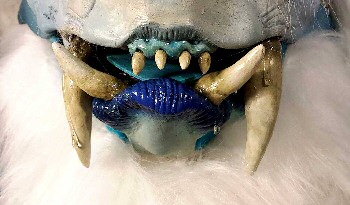 DURING the Halloween ½ term, from Monday, 26 October to Friday, 30 October 2015, the 'Little School of Horrors' are inviting children and adults of all ages into their workshop to make some truly spooky creations. A range of courses will be held covering all the classic monsters from myth and legend where attendees will be able to go to town making their own masks and prosthetic pieces, allowing everyone to become their favourite silver screen ghoul. Children's classes will be running throughout the day, while adult's will be attending after the sun has set, as there is no better time to bring Dracula or Frankenstein's monster to life! Exact times, prices and course content can be found on the Little Schools website.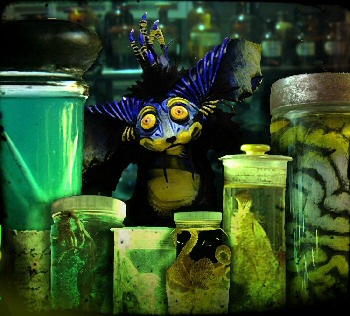 The Little School of Horrors hosts the UK's only special effects classes for kids and offers a unique and competitive series of classes for adults wishing to explore their creative side. All of this is housed within their own distinctive workshop and everything is taught by a special effects professional.

► Kids Classes for ages:- 7yrs to 11yrs, Monday to Friday, 10:00 to 13:00. Classes cost:- £10 and cover:- Werewolf Mask, Creature Horns and tails, Bat Creature Mask, Frankenstein Mask, Zombie Brow.
► Young Adults classes:- 11 to 15yrs: Monday to Friday, from 14:30 to 17:30, will cost:- £15 and cover:- Werewolf Brow, Bat Creature Prosthetic, Frankenstein Brow & Stitches, Zombie Brow and Bite Wound, Vampire Brow.
► Adult Class, for those aged 16+, will be run Monday to Friday, from 18:30 to 21:30, costing:- £25 and cover:- Werewolf Brow, Vamprire Brow, Zombie Brow and bite Wound, Reptile/Dragon prosthetics, Bat Creature Prosthetic.

How to Book...
► Tickets are available online.
► For Kids and Young Adult Halloween classes please click on here.
► For Adult Halloween classes please click on here.

Sporting stars urge local students to try dance and alternative activities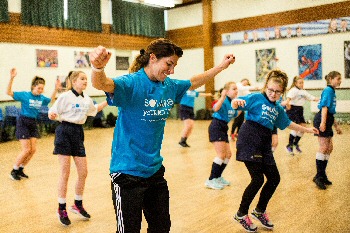 INLINE Skating World Champion Jenna Downing visited the Wirral to meet pupils from Bebington High Sports College and celebrate the success of the Sporting Promise programme, an initiative encouraging more young people to take part in PE and school sport.

Under the same programme, Paralympic cyclist Rik Waddon was in Liverpool meeting 30 students from Rudston Primary School as a reward to the school's cross country and athletics teams.

Jenna, the world's number one female inline skater and ten times British Champion, is an ambassador for the Sporting Promise and the Youth Sport Trust and joined 60 students to take part in a dance workshop, Parkour, Street Cheer and Dodgeball.

She said:- "We all recognise the benefits of physical activity but in order for young people to engage and create good habits for life, we need to create variety and make sport fun. The Sporting Promise programme provides young people with opportunities to try out some really exciting sports. It was great to see these kids enjoying themselves through these different sports, demonstrating that there is an activity out there for everyone."

Sporting Promise is an award winning grass roots sports initiative that has already impacted over 2.5 million young people in its first four years. It is a partnership between Matalan, Souluxe and the Youth Sport Trust that ensures children across the country have vital access to sports activity in school.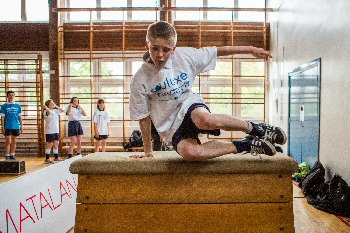 Brian Jordan, Headteacher at Bebington High Sports College, said:- "This morning has been fun and inspiring and we're delighted to be a part of the Sporting Promise. It has been an honour to welcome a world champion in Jenna Downing and have her share tips and advice with the students who have all enjoyed getting involved in these different activities."

Rik Waddon, who represented Paralympics GB to win silver at both the Beijing 2008 and London 2012 Paralympic Games, said of his visit to Rudston Primary School:- "It was a real privilege to get to spend time with these students today. Sport has been such an important part of my life and I was lucky to have support from my friends and family growing up, and so it is great to be able to come here and help inspire these young people to keep pursuing their own hopes and dreams."

Youth Sport Trust Director of External Relations Phil Chamberlain said:- "Now in its 5th year, the Matalan Sporting Promise programme provides thousands of young people around the country with the opportunity to try exciting new sports. The support of brands like Matalan to fund these programmes is vital to ensure we deliver high quality opportunities for more young people to engage in PE and school sport."