Philip Armstrong Fashion Extravaganza raises more than £30,000 for the NSPCC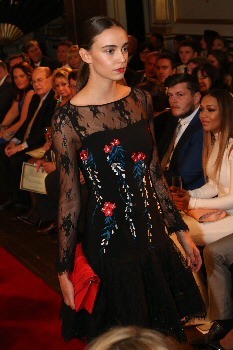 ACCLAIMED Merseyside fashion designer Philip Armstrong has launched his latest collection, Chinoiserie, at a star studded fashion extravaganza, raising over £30,000 for the NSPCC. This fantastic event was held on Friday, 9 October 2015, at Knowsley Hall, in Liverpool. It attracted over 120 guests turned out in style for the glittering event, including showbiz favourites:- Rebecca Ferguson, Shobna Gulati, and Catherine Tyldesley.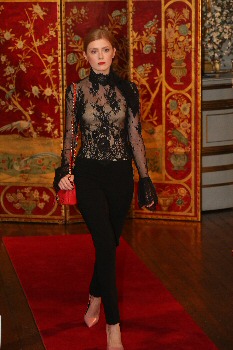 Guests were treated to a sparkling reception and a sumptuous four course meal after a glamorous catwalk show and exclusive preview of the designer's Autumn/Winter women's collection, plus the much anticipated capsule collection for men, co-created by Tony Burke.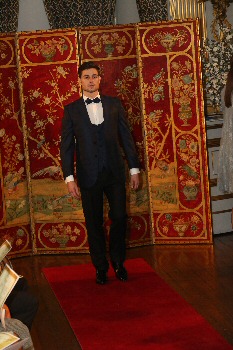 Commenting on the evening Philip Armstrong said:- "Fashion design is my passion and I was excited to be able to share the new collection at this special event for the NSPCC. It was an amazing evening and fantastic to see so many people come along and lend their support for such a great cause. Every child should have a childhood without the fear of abuse, so we are thrilled to have had so much fun and still have had such a meaningful reason behind our show."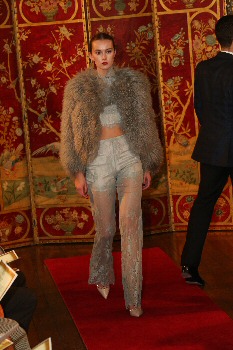 The evening was organised by a team of 6 dedicated NSPCC supporters from across Merseyside. Speaking on behalf of the committee, Helene Webb said:- "The evening follows on from the hugely successful Matalan Balls which were so popular and which raised so much money for the NSPCC's Hargreaves Centre in Liverpool. We are thrilled to move on to a new era in which more members of our NSPCC family come together to share our commitment to a fight against the sickening acts of child abuse that are perpetrated in our community. This event marks a moment in when we all are saying "no" to the crimes perpetrated on children in our community. I'm delighted that the fashion show was a resounding success; it is a testament to our belief that each and every one of us has something to give and as part of a team we can achieve so much. We want to spread our message that there is an antidote to that horrible feeling of impotence we feel when we open the newspaper and read about the abuse of children. We can all do something."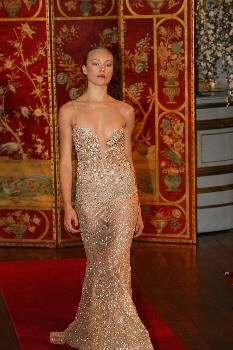 Money raised from the fashion show will support the NSPCC's Hargreaves Centre, which has provided services to help children recover from abuse since it was opened in 2007 by Matalan founder and longstanding NSPCC supporter, John Hargreaves. The centre also houses a ChildLine base, where trained volunteer counsellors offer advice and support to children and young people across the UK who need to talk; 24 hours a day, 365 days a year, both online and by phone. To support the NSPCC locally please contact the NSPCC fundraising team on:- 0161 3934424, or send an email. To make a donation to the NSPCC online.

Minimum wages have increased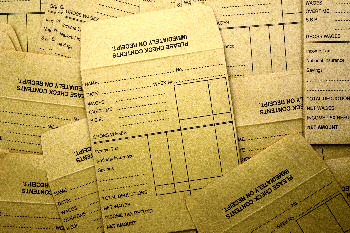 DID you know that since 1 October 2015, the National Minimum Wage has yet again been increased? If you are not aware, this annual increase of Minimum Wage takes place every October and doesn't relate to the size of the business, sector, job or region. All businesses not paying it, will face court action by HM Revenue and Customs (HMRC). There are however a number of exemptions to those who receive the rise, but only in a few cases. The current National Minimum Wage rates from 1 October 2015 are:-

£6.70 for workers 21yrs and over.

£5.30 18yrs to 20yrs.

£3.87 for 16yrs to 17yrs, who are above school leaving age, but under 18yrs.

£3.30 for apprentices under 19yrs or 19yrs or over, who are in the 1st year of apprenticeship.

It is important to note that these rates, which came into force 1 October 2015, apply to pay reference periods beginning on or after that date.

Prior to 1 October 2015, the National Minimum Wage rates were:-

£6.50 for workers 21yrs and over.

£5.13 18yrs to 20yrs.

£3.79 for 16yrs to 17yrs, who are above school leaving age but, under 18yrs.

£2.73 for apprentices under 19yrs or 19yrs or over who are in the 1st year of apprenticeship.

You can find out if you're paying the right amount with our free calculator.

Also, did you know that Pay is just 1 element of a work contract that employers need to understand? As from next year all businesses will have to have a Workplace Pension schemes in place.. Plus, from April 2016, a new National Living Wage of £7.20 an hour is due to be introduced for working people aged 25 and over!

To date ACAS (Advisory, Conciliation and Arbitration Service) has said that many employment tribunal claims arise from poorly drawn up contracts. For small businesses this tends to be one of the biggest problems. For example, did you know that a contract can now begin as soon a verbal offer of a job is accepted? Or that Terms and Conditions of Employment (written statements) must be given to an employee within 2 months of starting? For many small businesses, this can be a worrying times as they struggle with ever increasing costs and legal requirements, so what are your views on this? Do you think more help should be given to small businesses? Do you think large businesses should be paying more than small firms or should they pay the same? Please email your views to our newsroom via:- news24@southportreporter.com on this very controversial topic.
Anti Slavery Day 2015
PEOPLE in Liverpool are being urged to take action if they believe someone they know is a victim of modern slavery. Anti Slavery Day takes place on Sunday, 18 October 2015, providing an opportunity to draw attention to the issue and address the scale and scope of human trafficking. Councillor Emily Spurrell, Mayoral lead for community safety, said:- "People think slavery is a thing of the past, but it is a very real issue happening today. Thousands of individuals are trafficked into cities like Liverpool for prostitution, domestic servitude, cannabis farms and other types of forced labour. We want to raise awareness of the issue so we can better identify and stop individuals trafficking in our City."

People are being asked to look out for the following signs:-

1. Limited Rights.

2. Controlled by another person who often speaks for them.

3. Addicted to drugs or other substances.

4. Appear to have poor health.

5. Live and work in the same place.

6. Have no access to their identity or travel documents.

7. Show signs of physical abuse.
Letters to Editor:- "More help required for Small Businesses as National Minimum Wage increases"
"SMALL businesses are struggling to fund new wage rises, as minimum wage yet again increases. We have no support and more and more costs to cover. We have already had 3 businesses close in Southport over the rise in wages combined with rents and other costs that are just pricing people out of work in Southport. Sadly it is all well and good talking about a living wage, but how many jobs will be on offer when wages just go up and up. As wages go up, so do costs, and that means very higher rises, yet small, local businesses are expected to compete against international firms, who use workers in other countries and then import products and services. All we are doing is damaging our future! We need to support local businesses and keep the cash in the UK. Why not help fund this rise by taking firms who use non EU workers overseas a higher rate of Tax and pay small businesses grants? India charges far more for imported cars, for example, so locals tend to buy locally produced cars... If done as a way to help top up wages, that would be far better and encourage more firms to produce and run services in the UK? Please ask your local MP's why this can't be done? The Conservative Party said it will cut unnecessary red tape so that small businesses and entrepreneurs can grow? In reality I think they have cut funding and increased costs disproportionately, just as Labour did when they held office." Mark, from Southport and ex-business owner.
It's nearly birthday time for Morning Gloryville Liverpool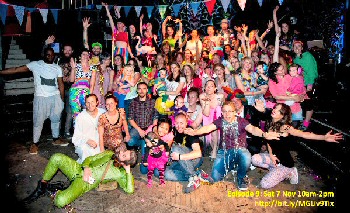 AFTER a year of amazing events Morning Gloryville Liverpool will celerbrate it's 1st birthday on Saturday, 7 November 2015, with what will be almighty Birthday Party! Tickets are nearly sold out, due to the increasing popular of this unusual "immersive morning dance experience!" Unlike most events, these events are aimed at all ages, kids and adults, plus they run from 6:30am to 10:30am, in the morning! If you want to attend or find out more, go to:- MorningGloryville.Com or visit the groups Facebook Page.