Esther Rantzen visits Liverpool ChildLine base to thank volunteers and plea for more to come forward
CHILDLINE founder Dame Esther Rantzen will be visiting the Helpline's Liverpool base on Monday, 23 November 2015, in a bid to urgently recruit new volunteer counsellors, and thank those who already dedicate their time to making children's lives better.

The free, 24 hour confidential helpline for children has been providing support and advice in the UK since 1986. Its base on Great Homer Street in Liverpool opened in September 2007 and currently has 180 volunteers, who offer support and advice to young people online and over the phone. The service is urgently looking for a further 80 volunteers, for a variety of shifts available across the week. Volunteers are particularly needed for evening and weekend shifts, which are often busy periods when many children contact the service. Dame Esther, who launched ChildLine almost 30 years ago, said:- "We are incredibly lucky at the Liverpool base to have such a dedicated group of volunteers that give up their time endlessly to make a real difference to children right here across the City. It's thanks to their commitment that we are able to transform the lives of vulnerable children and young people who so desperately need our help."

Over the last 12 months, (April 2014 to March 2015), volunteers at the Liverpool base helped more than 56,500 children and young people who had worries about a range of issues from bullying, family relationship issues, to serious abuse. Esther continued:- "Next year is a milestone for ChildLine as we mark the service's thirtieth birthday. We've achieved so much in that time and have supported over 3.9million children around the UK who have had no where else to turn. It is down to all our wonderful volunteers that this has been possible. But locally we still need more volunteers to join us and help us be there for more children and young people to ensure that every child can get through to our life saving service. Some of the children who contact us are suicidal, or have run away from abuse and need urgent help. We need to continue to be there for children, for as long as they need a safe place, whatever their worry, whenever they need us. In Liverpool we are particularly looking for volunteers who can give some time in the evening and at weekends. I would urge anyone who has some time to donate to us and is interested in this opportunity to volunteer to come forward and do something to help. You don't need previous counselling experience, ChildLine will train you. All you need is a commitment to helping children. Get in touch as soon as possible to find out more."

Esther will spend the afternoon at the Liverpool base meeting with ChildLine staff and volunteers, thanking them for the vital support they have given to thousands of vulnerable children and hear from them about their experiences of being a volunteer. She will recognise a number of volunteers including Zoe Williams who has been a volunteer at the Liverpool base for 5 years and has achieved over 700 voluntary hours to date. Zoe said:- "It's fantastic knowing that I'm helping the children who are often frightened and don't know how to cope with what is happening to them. By talking the situation through with them we can let them know they have options and they can change their lives for the better. I'm proud of the work we do here and would encourage anyone to come and join us!'

Anyone who is interested in becoming a ChildLine volunteer can find out more by contacting Stephanie Kelly, volunteer coordinator at the Liverpool base on:- 0151 5561030 or email. People over the age of 16 can volunteer for ChildLine, and the service welcomes applicants from all walks of life. Potential volunteers will initially commit to 51 hours for training and assessment for telephone / online counselling and 14 hours for email only counselling. They will then be required to do one weekly shift for a minimum of 12 months.

Councils approve devolution deal
ALL Councils across the Liverpool City Region have approved the Liverpool City Region Devolution Agreement, announced earlier this week by the Government. Council meetings took place in Halton, Knowsley, Liverpool, St Helens, Sefton and Wirral.

Councillor Phil Davies, Chair of the Liverpool City Region Combined Authority, said:- "This is a momentous day for the Combined Authority and the Liverpool City Region as a whole. Through this deal, we have secured almost £1 billion of extra funding over the next 30 years as well as putting ourselves in a better position to support and grow our local economy. A fundamental aspect of the deal is the recognition by Government that decisions made about the Liverpool City Region are better taken in our City Region by local leaders than in London or Whitehall. We are much better placed to take decisions about how to target investment, provide support and resources, and celebrate and promote our area. There is no doubt that this Government will continue with its austerity agenda which is going to see further funding cuts across our City Region. Even though many of us disagree completely with the Government's overall economic policy, securing this deal puts us in the strongest possible position to cope with the challenges we will face over the coming months and years. The deal is the start of a long journey and our discussions with the Government will continue in order to secure further devolved powers for a range of priority issues, including delivering public sector reform and improving the health and wellbeing of people who live and work in the Liverpool City Region."

A full copy of the Devolution Agreement can be found here.
Hospitals hold baby and child Christmas remembrance service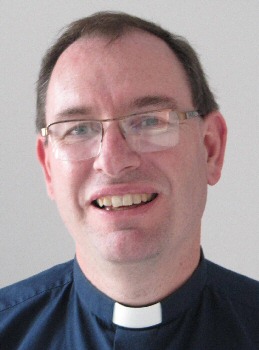 2 hospitals will be offering support to families remembering lost loved ones in the weeks before Christmas. The Baby and Child Remembrance Service will be held at Ormskirk hospital and led by the Trust chaplain, the Rev Martin Abrams. "The run up to Christmas can be a very exciting and special time, but it can also heighten a sense of loss, grief and isolation. We hope the short, informal service will be supportive to anyone who has suffered a child or baby loss. The Salvation Army band will join us and we will be writing the names of loved ones on baubles to hang from our Christmas tree." said Martin. The event will start with refreshments in the main Ormskirk hospital entrance at 6.30pm, on Tuesday, 1 December 2015, before moving to one of the hospital gardens for the service. During December, Trees of Remembrance will also be available in the prayer and quiet rooms at both Southport and Ormskirk hospitals. Visitors will be welcome to write the name or names of loved ones on a decoration and hang it from the tree.