Southport's Peaky Blinders Beer Mongers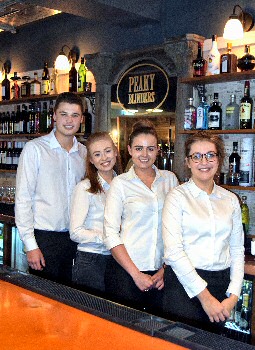 LORD Street mighty be loosing some of its businesses, but 1 of the vintage shops that was vacant has a new occupier. The new business is a new 24 seat venue called Peaky Blinders. This is Southport's newest venue that will offer a good range of craft and continental beers. Also the bar will be offering a very good selection of wines, and for non drinkers tea, coffee. All that and snacks on top. Inspired by the television drama Peaky Blinders, that has recently filmed at Meols Hall, in Churchtown, the building offers a relaxing atmosphere in the daytime. The lighting is fantastic inside, due to its location and big windows allow daylight to flood in, but at night, it looks most stunning! The venue is easy to locate, next to the Bold Hotel on the corner of Lord Street and Seabank Road. Just like the BBC TV show, this venue is set to be a hit! We will be popping in soon to do a full review. We ask that our readers also pop in to the venue and then email your experience to:- News24@SouthportReporter.Com. These are a few photos we have taken at the soft opening night, that was held on a blustery, Wednesday, 18 November 2015.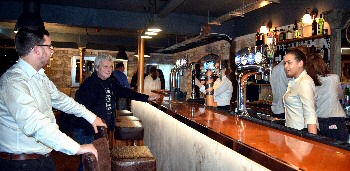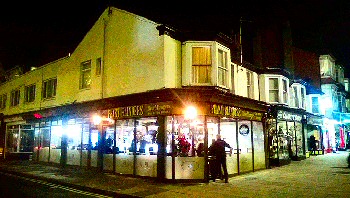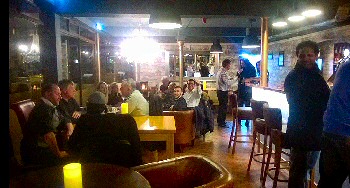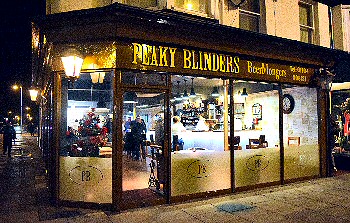 Love is a Drag at Ruby Slippers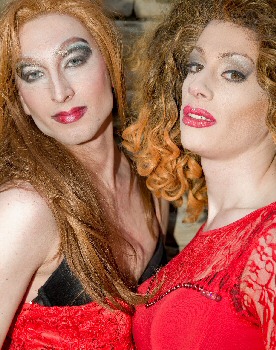 BE amongst the 1st audiences to see the debut production from new theatre company Break a Leg Productions. The Ruby Slippers is a play all about love and friendships, full of comedy and drama, taking theatregoers on a real rollercoaster of emotions.

The show is being piloted at:- The Lantern Theatre, Liverpool, on Saturday, 20 February 2016, with 2 performances, only at 5pm and 8pm, before moving on to further venues in the region. All tickets are £10.50 and are on sale now.

Raz is on top of the world. Owner of drag club, The Ruby Slippers, he has met Ryan, who he believes is the man of his dreams. However, all is not as it seems. A rival club has opened and Ryan has a secret that will change everything.

This exciting new 2 act play comes from Break a Leg Productions' writers Emma Culshaw and David Paul, and directed by Jackie Downey. It explores love, identity, friendship and prejudice within the LGBT community.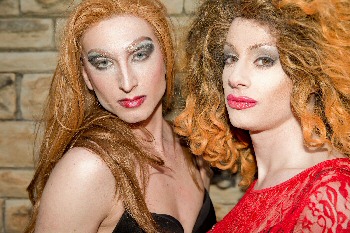 Business is poor at The Ruby Slippers. The club is losing money to a rival drag club in Town called:- 'Nine Inches', which is not only stealing Raz's punters, but also his star acts, Drag Queens Phoenix and Destiny. Raz is hopelessly in love with his flat mate and barman, Ryan. The feeling is mutual. However Ryan has a secret, only known by his mother Helen, who support her son's decision and encourages him to tell Raz the whole truth.

So put on your high heels and hold on tight for a riotous, glamourous, comical, yet emotional evening in The Ruby Slippers nightclub where the truth is about to be revealed.

Writers Emma Culshaw and David Paul commented:- "When creating The Ruby Slippers our main aim was to write an honest story that showed the highs and lows of being in love when there are difficult obstacles to cross. We have a brilliant, talented cast and rehearsals are going well. And we cannot wait to premiere the play at The Lantern Theatre in Liverpool next February, the play also tackles transgender issues and is fitting that we launch the play as we approach Transgender Day of Remembrance on 20 November 2015. We hope audiences love what we have set out to do, by creating a play full of compassion, humour and outrageous one-liners but with a strong underlying message."

The talented cast is led by James Rogerson as Raz and Jamie Christopherson as Ryan, they are joined by Debra Redcliffe (Helen), Emma Vaudrey (Laura), Owen Richard Farrow (Destiny), and Jordan Simms (Phoenix).

So if you want to see this Break a Leg Productions premiere LGBT play at Liverpool's Lantern Theatre, make note that you can only see it on Saturday, 20 February 2016. The Lantern Theatre, is located on Blundell Street, Liverpool, and the show will be preformed at 5pm and at 8pm. Tickets will be sold for £10.50 each, from the Theatre Box Office. Call:- 0151 703 0000 to book your ticket or visit:- LanternTheatreLiverpool.Co.UK to book and also for more information about this show and other shows at the Theatre.
The Ruby Slippers charity partner is Liverpool Pride.