Photography competition launches to put the North West's Infrastructure in the picture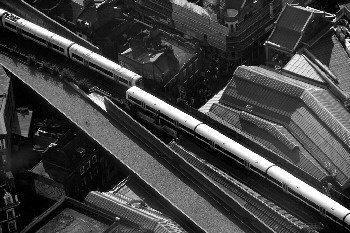 PHOTOGRAPHY enthusiasts in the North West are being encouraged to help raise awareness of the importance of the region's infrastructure to our everyday lives and future growth by entering the 2016 RICS Infrastructure Photography competition.

RICS (Royal Institution of Chartered Surveyors) launched the national competition for the first time in 2014, attracting 300 entries and culminating in a VIP exhibition of the most striking images. An auction of the top ten followed and raised more than £1,000 for property industry charity, LandAid.
This year's winning image, Double Travel, was taken by Rita Testa in London and consists of an iconic image of the rail tracks at:- London Bridge that can be seen from inside:- The Shard; taken during a birthday visit for her husband. Anyone aged 18 and over can enter the competition by submitting original photographs of any man made physical infrastructure structure. This includes roads, bridges, railways, water supply systems and energy generating facilities such as power stations and wind farms.

The top 10 images will be selected by a panel of infrastructure and photography experts, with the overall winner receiving £2,000 worth of specialist photography equipment, and the runner up receiving £1,000 of such high tech kit.
Mike Connolly, Director and Head of infrastructure in the North at Turner & Townsend, is a judge on the panel. He said:- "A lot of our ageing infrastructure across the North of England needs replacing, with better roads and railways, nuclear power plants and wind farms required to meet the needs of our homes, businesses, schools, and hospitals. With this in mind, I hope this competition not only raises the importance of such essential construction schemes, but highlights the need for improvements to be made to our infrastructure across the North and help us create sustainable infrastructure for future generations."

Chair of the judges, Ann Bentley, Global Chair at Rider Levett Bucknall adds:- "This competition provides the perfect platform to bring awareness to the most essential infrastructure projects across the UK, which without, would have a negative impact on our fast past lives and ability to enjoy future growth."

The deadline to enter is Friday, 19 February 2016, and the top ten entries, including the overall winner will be celebrated in a VIP exhibition once again, with the images auctioned in aid of LandAid. For more information (including terms and conditions) or to enter the competition by clicking on here.

Southport lawyers gain national award for older client care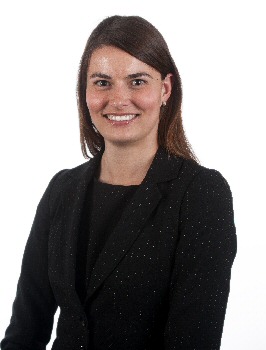 EXPERTS Southport based law firm have recently been recognised with a prestigious industry accolade for their outstanding services in client care. 5 members of Birchall Blackburn Law, which is based on Cambridge Road, were presented the Older Client Care Practice Award. The award, which is accredited by Solicitors for the Elderly (SFE), recognises those who can effectively interpret complex legal guidance in a sensitive and compassionate way and respect clients' needs and wishes.
Kristina Smith, Eve Austin, Anna Marie Knipe, Cathy MacCracken and Rosemary Johns have all passed the assessment, gaining recognition for their wealth of knowledge in Wills, probate, trusts, tax planning and Lasting Powers of Attorney. The client care benchmark also demonstrates their skills in advising, supporting and safeguarding older and vulnerable clients, as well as their families and carers. Kristina Smith, partner at Birchall Blackburn Law, said:- "Our solicitors have a real passion for helping people and their families, and the award singles out Birchall Blackburn Law for going above and beyond the standard duty of care."

While it's important for everyone to prepare for the future, legal planning is particularly vital for those later on in life or vulnerable people such as those diagnosed with dementia, who need to ensure watertight inheritance plans are in place, as well as protecting their financial assets, property and investments. Kristina added:- "The SFE accreditation marks our solicitors as real specialists in older client law, signaling their ability to easily and sensitively guide vulnerable clients through the complex legal process."

The award win means Kristina, Anna Marie, Rosemary, Cathy and Eve are now all full accredited members of Solicitors for the Elderly.