Review:- "Sweeney Todd at the Liverpool Empire Theatre..."
Review by Jo Forrest.
ON 13 November 2015, Sweeney Todd was on at the Liverpool Empire Theatre and we popped over to take a look.
I have to admit I did approach this show with some trepidation. I have never been to the opera so wasn't entirely sure what to expect.

Playing to a packed audience at the lovely Empire Theatre in Liverpool, Sweeney Todd by the Welsh National Opera did not disappoint and even though the show is three hours long, it seemed to go past in a flash.

This version of the story is set in more modern times, the early 1980s and in a greasy spoon cafe as opposed to a pie shop. The shows opens as the audience are still wandering to take their seats, with the cast slowly wandering on to the stage. The prologue is set in Mr Fogg's asylum in which the love interest Johanna will eventually be consigned to. Johanna just happens to be Todd's daughter as well.

We are then introduced to Todd who has returned to England after being sent away to do time for Murder in Australia, Is looking for vengeance for a miscarriage of justice. He meets Mrs Lovett who has a struggling cafe that sells the:- "worst pies in London".. And from there we embark on a tale of revenge and murder with the help of his sidekick Mrs Lovett. The outcome of which are the famous tasty pies that they are all baked into and sold in her cafe.

The set was quite simple with two boxes that transformed the stage in to the barber shop and the home of the judge who took Johanna as a baby and has kept her sheltered from everything in life. Her love interest appears just as the judge decides he wants to marry her and thus has her committed when he realises she is in love with someone else, Anthony.

Not a true opera but definitely more than a musical theatre. Sweeney Todd delivers plenty of laughs as well as the more gruesome scenes. Mrs Lovett steals the show with her one liners and I have to admit another favourite character of mine was the beggar lady, who was hilarious.

The performances were superb, and the characters, humorous and likeable despite their dark murderous sides. A great introduction to the world of opera for me.
Review:- "Le Corsaire"
Review by Jo Forrest.
ON Wednesday, 18 November 2015, at the Liverpool Empire the English National Ballet's production of Le Corsaire started to be preformed.
Le Corsaire, which means The Pirate, is the tale of a swashbuckling Pirate Conrad who travels across the high seas to rescue his beautiful true love Medora in a tale of love and betrayal. Le Corsaire is somewhat different to the usual fairy tale. The inspiration for this ballet if from a poem written by Lord Byron in 1814 Le Corsaire was 1st staged in Russia by the Imperial ballet of St Petersburgh in 1849 and ran until 1856. The English National Ballet became the first company to perform Le Corsaire as a complete work. The story set in 3 acts and runs for a total of 2hrs 30 mins.

Act 1

This opens with Conrad and his friends being washed ashore. The shipwrecked pirates are soon found by young Greek women. Conrad and Medora fall in love but there is an impending danger and the women hid the men. A patrol of Turkish traders are on the look out for beautiful women to sell as slaves. The women are captured and they head off to a slave market in a Turkish bazaar with the Corsaires vowing to rescue the unfortunate maidens. Seid Pasha arrives at the bazaar looking to buy beautiful women for his harem. He puts a bid in for Medore but its outbid by Conrad in disguise.

Act 2

Conrad and his fellow Corsaires take Medora and her fellow maidens to their cave filled with treasure. Conrad and Medora declare their love for each other and the women ask Medore to intercede on their behalf so that they may be released. Conrad promises to free them but the other pirate object. A fight breaks out but Conrad true to his word releases the women. Lankendem, the villain gives a bouquet of flowers to Medora to give to Conrad that have been laced with drugs, the potion immediately induces sleep and Medora is then captured. Upon awakening Conrad and Ali vow to save her once again.

Act 3

Seid Pasha's harem Gulnare is enjoying herself when Lankendem arrives and presents the Pasha with three beautiful women to entertain the harem. Eventually Medora is brought in, though sad at being captured once more she is happy to be reunited with Gulnare. The Pasha is warned that mysterious pilgrims have arrived and this coincides with the evening prayer conducted by the leader who is none other than Conrad in disguise. Once their identity is revealed they take their revenge and rescue Medora and Gulnare.

The was a beautiful ballet, but probably not the easiest 1 to follow if honest. The costumes were beautiful and performances were outstanding. Le Corsaire is now being performed by the ENB in London, this is a show definitely worth seeing even if you don't fully follow what is going on. The elegance and and ability of these exceptional dancers is worth it just to see them perform.
Please note that this page was held back due to some of the content, as a mark of respect to the Paris Attack victims. Hence the late publication.

Southport Grand Bonfire & Firework Display 2015
Photographs by Patrick Trollope.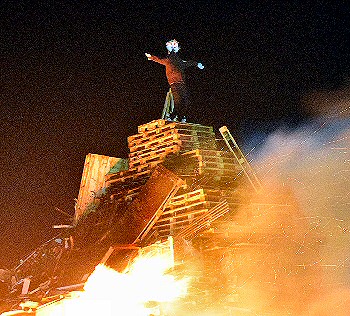 SORRY for the delay in running this report. We felt is in appropriate to run in the last issue following the Paris Bombings. On 7 November 2015, the Southport Hesketh Round Table held it's 'Southport Grand Bonfire and Firework Display' on Victoria Park. Theses are some of the photographs we took at this fantastic event. Also please take a look at our video footage we took at the event on our Facebook Page. Video of the Lighting the Bonfire. Video of The Fireworks. On the video of the fireworks you can see Andy Gilbert, from Sandgrounder Radio (Southport Radio) doing the count down to what was a dazzling show.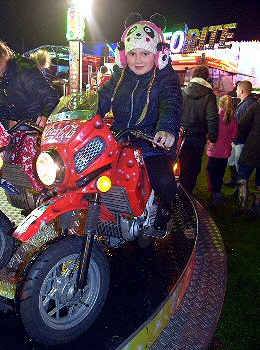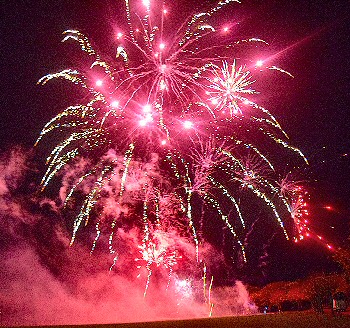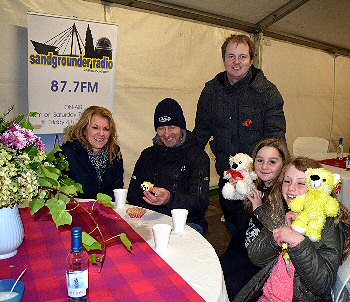 PAGE 1 OF 5
We hope you liked the photos, but please, don't copy them. Please help us to keep our copyright intact and to keep this site online. Click on here to find out how you can get you copy of these photos.
Deceased estates notice - Lilian May Jackam
Pursuant to the Trustee Act 1925, any persons having a claim against or an interest in the Estate of Lilian May Jackam (also known as Lillian May) Jackam (Deceased), late of Birch Abbey Rest Home, 55 Alexandra Road, Southport, Merseyside, PR9 9HD, UK, who died on 04/10/2018, are required to send particulars thereof in writing, to the undersigned Solicitors, on or before 24/05/2019, after which date the Estate will be distributed having regard only to claims and interests of which they have had notice. Churches Solicitors, 12 High Street, Fareham, Hampshire, PO16 7BL, UK. Ref:- 'T553015.'
..Paid Advert..
Contact us:-
(+44) 08443 244 195
Calls will cost 7p per minute, plus your telephone company's access charge.
Calls to this number may be recorded for security, broadcast, training and record keeping.

News24@SouthportReporter.com
4a Post Office Ave, Southport, Merseyside, PR9 0US, UK


Our live Southport Webcam image above.
To see it live, please click on image.

Event Notices

More events that are taking place on Merseyside can be found on our Event Listings Calendar.

Click on here to see our event calendar.
Are you going to this event? If you are please let us know what you thought of it!

These are our other websites within the Southport & Mersey Reporter Network.

Mersey Reporter

Formby Reporter

Liverpool Reporter

Southport TV
| | |
| --- | --- |
| | © - Southport Reporter® is the Registered Trade Mark of Patrick Trollope |
..