Proposals for new Maghull North station on show at public information event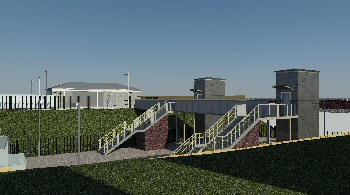 LOCAL residents in Maghull are asked to attend a public information event on Tuesday, 24 November 2015, at Maghull Town Hall. The event we are told by Merseytravel, "will allow the public to find out more information give feedback" on the plans for the proposed new station, called:- 'Maghull North.'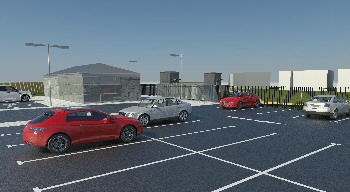 If plans go ahead, it will be located just off School Lane, Maghull, on the Ormskirk branch of the Merseyrail Network's Northern Line. The proposals for this new station include:- a 200 space car park, step free access to both platforms, ticket office, secure cycle parking, passenger waiting facilities and toilet.
The event at the Maghull Town Hall will be running from 2pm to 8pm. We are also told that representatives from the Maghull North Project Team will be on hand to answer questions about the scheme. Anyone who is unable to attend or would like to find out more or comment on the proposal can visit the website or send them an email. The closing date for comments is 5 January 2016.
Tribute from family of 16 year old Lewis Dunne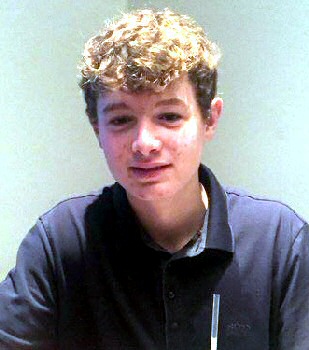 THE family of 16 year old, Lewis Dunne, who died on Sunday,15 November following a shooting incident in the Eldonian Village, Vauxhall, have paid tribute to him.

Mum Gemma, dad Steven and sisters Ashley and Yasmin said:- "He was the love of our life, the bond that held our family together. Most people wait years to find their soul mate but the day our Lewis was born was the day our hearts and souls were complete. He was so kind and gentle, always touching, kissing and giving hugs out. He had so much love to give and it was truly a luxury to feel. Our baby, our Lewis, our blessing. We have been sat here trying to find the words to describe the love of our lives. But the fact is we can't. All the adjectives ring hollow because they don't do justice to who Lewis truly was. Lewis was his own person, he was sure of himself and knew who he was. He had values that weren't compromised by anything. He was an individual. He loved everyone, he loved peace and would sit and talk for hours on end, reflecting on the wonders of life. He was deep and he was sensitive. He was not just academically smart, he was wise. Wiser than most adults in fact. No matter what we, his family, write it doesn't have the power to ring through the honest truth of how beautiful Lewis was and that's what we want people to know; how beautiful Lewis was and is. He was goodness and it felt safe to hold him in our arms. The world has been robbed of our beautiful baby boy who really made people's lives magic and who had the power to do something great in this world. He brought love, he gave love, he was and is love. Our family is broken. Please, if anyone knows anything about what happened to Lew, our gorgeous, handsome baby boy, come forward. He did not deserve this."

Anyone with information is asked to call the specialist Matrix team on:- 0800 230 0600, or the confidential Crimestoppers line on:- 0800 555 111.
Cosmetics stolen from a Liverpool Boots Store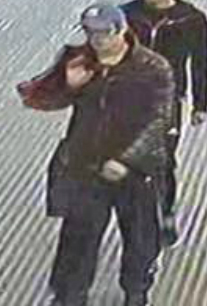 THE British Transport Police (BTP) are asking the public for help after £695 worth of cosmetics was reported to have been stolen from Boots store, at Liverpool Lime Street Station. Incident took place at around 4pm on Wednesday, 4 November 2015 and the BTP are now looking to trace a man they think can help with their enquiries. Investigating officer PC Michael Connor said:- "A man entered the Boots store on the station concourse at around 4pm. He headed straight for the cosmetic aisle where he took goods to the amount of £695. Do you know who is he? If you know him, or have any information about the incident, please give us a call on:- 0800 40 50 40 or ring Crimestoppers, anonymously, on:- 0800 555 111." Officers believe the man in the image could have vital information about the incident.

Magic of Motown UK Tour heads to Southport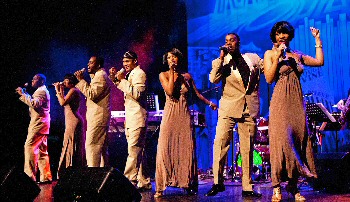 JUST in case you did not know, on Saturday, 28 November 2015, the fantastic show:- 'Magic of Motown' will be onstage at Southport Theatre, Promenade, Southport.
Celebrating 50 years of UK number 1 hit singles, the Magic of Motown brings its '2015 Reach Out® Tour' is not to be missed... With fantastic songs like:- 'Stop in the Name of Love', 'I Can't Help Myself', 'Tracks of My Tears' and 'It's the Same Old Song' rocketed artists like the Supremes, The Four Tops, and Smokey Robinson and the Miracles to the top of the singles charts in 1965, says show producer Michael Taylor. "Incredibly, 100 more No1s followed worldwide. The Magic of Motown 2015 Reach Out Tour brings to the stage 36 of these chart toppers back to back in 1 critically acclaimed production."

Direct from the USA, The Magic of Motown promises 5 star performances that will authentically revive the style and sophistication of everyone's favourite musical legends. "This year we're proud to announce that the show will include more number one hits than ever before." says Michael.

Classic hits from the Temptations, Four Tops, Jackson 5, Stevie Wonder, Marvin Gaye, Lionel Richie and The Supremes are packed into the two-hour spectacular. "As well as dazzling dance moves and glittering costumes galore, the elusive, authentic sound is recreated by our incredible band." says Michael.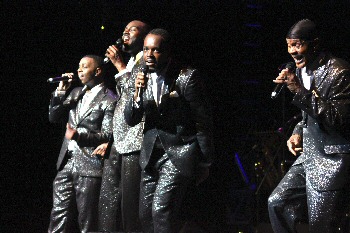 The group, especially put together for the show, celebrate their 12th year together on this tour. "In their capable hands, you can guarantee that the score will be, with a nod to the great Stevie Wonder; uptight; alright and out of sight!" says Michael,

In 1965 Diana Ross and the Supremes, Smokey Robinson and the Miracles, Stevie Wonder and the Temptations crossed the Atlantic for a UK-wide tour of ABC, Odeon and Gaumont theatres which began the process of the artistes becoming musical phenomena on these shores.

To mark the occasion, The Magic of Motown brings an all-new production for 2015 to the stage with a 100 date nationwide tour.

Male lead in the show Andre Lejaune promises many new numbers added to the show's already hit packed score. "Come and celebrate 50 years of number one hits. With the Reach Out 2015 Tour, the magic of Motown is truly coming to Town." says Michael.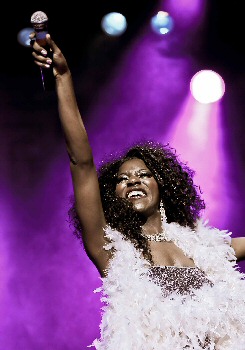 If you do not know what the show is all about, the Magic of Motown revives all time favourites like:- 'Stop in the Name of Love'; 'Dancing in the Street'; 'My Guy'; 'Ain't No Mountain High Enough'; 'This Old Heart of Mine'; 'I Heard it Through the Grapevine'; 'Endless Love'; 'All Night Long'; 'Heatwave'; 'I'm Coming Out'; 'Why Do Fools Fall in Love'; 'Get Ready'; 'Ain't Too Proud to Beg'; 'My Girl'; 'I Want You Back'; 'I'll Be There'; 'Uptight (Everything's Alright)'; 'How Sweet it Is' and of course 'Baby Love'.

"60's classics give way to present day masterpieces from Lionel Richie and Diana Ross. Sadly, many of the original singing legends are either no longer with us or no longer touring. The Magic of Motown is the nearest you'll get to authentically capturing their incredible musical legacy in a live show. Our young cast is able to reflect the exuberance and excitement of these songs as they were originally performed." says show producer Michael Taylor.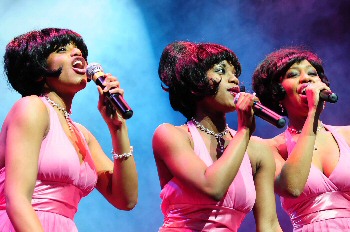 Equal care is taken to reproduce the original look of the stars on stage. It was not just the music that set them apart from all other hit singers of the time. For mass market appeal, artistes' images were carefully controlled from dress and choreography, right down to their manners.

Michael says:- "Thus we've employed the services of top costume designer Claire Davis to create a fabulous selection of colourful costumes for the cast while leading man Andre Lejaune is responsible for choreographing the cast to perform the intricate dance moves for which Motown stars were famous."

With the production presenting so many shows this coming year, Michael says there will be:- "nowhere to run, nowhere to hide" to keep you away from the Magic of Motown in 2015.
to book Tickets call the Southport Theatre Box Office on:- 0844 871 3021or go to the Theatre's website.