Who Drives Wins? Arriva seeks the region's finest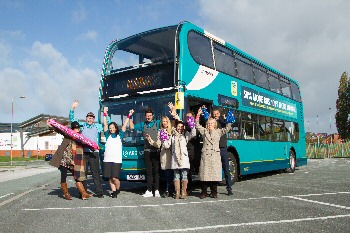 TIME is running out to vote for your:- 'Arriva Bus Champion,' a driver who you think is the most committed to going above and beyond to you get you safely from A to B. Arriva, which operates services across the UK, is giving you the chance to nominate someone to scoop its national Bus Champion award.
This accolade is designed to recognise drivers who make a difference to customers when they travel on Arriva buses, be it through their steadfast reliability or just by adding a little sparkle to their passengers' day. Whether it is their friendly manner, flawless driving or the fact they go above and beyond the call of duty, Arriva wants the people who know best, its customers, to nominate drivers that deserve to t have their dutiful deeds acknowledged.

The 'Bus Champion – Driver of the Year' title forms part of Arriva's annual 'Made A Difference' (M.A.D) Awards campaign, a national recognition programme which looks at all elements of the bus company, including; engineering, depot management and back office functions.

The top regional drivers voted for by customers, will be celebrated during a glittering ceremony on 21 April 2016, where the overall national champion will be announced. To vote for your Bus Champion please email buschampions@arriva.co.uk with details of the driver, the route, and reasons for your nomination, or alternatively visit the website. The deadline for submissions is 13 December 2015.
Junior doctors' industrial action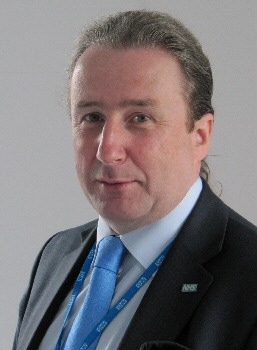 THE public is being asked to use NHS hospital services responsibly ahead of a strike by junior doctors planned for Tuesday, 1 December 2015. It is the 1st in a series of three strikes junior doctors have planned in their dispute with Government over a new contract. Rob Gillies, Executive Medical Director at Southport and Ormskirk Hospital NHS Trust, said the Trust was working with nurses, doctors not affected by the strike and other clinical staff on robust plans to ensure that appropriate care is delivered. "With the exception of dermatology, ophthalmology and maxillo facial care, many of the planned services our hospitals provide will be affected and we are in touch with the patients concerned. Put simply, our message to patients with appointments is: 'if you haven't heard from us, we still want to see you on Tuesday'. Patients in need of emergency hospital care will continue to receive the treatment they need, when they need it. In all cases priority will be given to those patients with the most pressing health needs. A&E is for people facing life threatening and emergencies such as serious accidents, serious burns, breathing problems, heart attacks and strokes. Anyone who needs help in such circumstances should not hesitate in calling 999. There are other healthcare options available for less serious situations; such as visiting your pharmacist or GP, calling NHS 111 or using the online NHS Choices website." said Mr Gillies. The 1st junior doctors' strike will last for 24 hours and start at 8am, on Tuesday, 1 December 2015 and affect all hospital services except emergency care. 2 all out strikes are planned for Tuesday, 8 December 2015 and then on Wednesday, 16 December 2015, between 8am and 5pm.

Merseytravel and transport operators offer Late night services start this weekend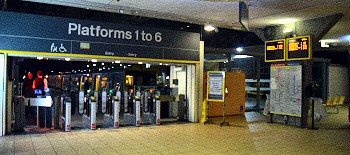 PEOPLE getting out and about during the festive period will have more choice about how and when to travel after Merseytravel's work with bus and rail operators to provide a greater range of services this year.

The services have started, with Saturday late night bus services from 28 November 2015.

Late night buses will run on 28 November, 5 December 2015, as well as on 12 December, and 19 December 2015, between midnight and 4.30am, from Liverpool City Centre to Allerton, Chester, Croxteth, Garston, Page Moss and Waterloo.

Late night trains will run on 11 December, 12 December, 18 December and 19 December 2015, from Liverpool Central Station to Hooton and Southport. Each train will leave Liverpool Central Station at 1.30am. The Hooton train will call at Birkenhead Central, Bebington, Bromborough and Hooton only. The Southport train will call at:- Waterloo, Formby and Southport only.

On Christmas Day free buses will operate on routes serving hospitals across Merseyside from around 12 noon until around 6pm.

On Boxing Day Merseyrail trains will run every thirty minutes from 9am until around 6.30pm, calling at selected stations on the network; limited bus services will operate, and for football fans the Soccerbus will run, linking with trains calling at Sandhills.

All of these services are part of a wider initiative between Merseytravel and transport operators to provide more choice during the Christmas period and support the local economy. The late night services will be delivered in partnership with Merseyside Police and British Transport Police.

Councillor Liam Robinson, Chair of Merseytravel, said:- "This is the Liverpool City region really doing something differently. We are one of very few authorities to provide a Christmas Day bus service and now we can add Boxing Day train services to that. The late night train and bus services before Christmas give people more travel options too. We would encourage people to plan their journeys and really take advantage of as many of these services as possible."

For further details of late night services visit:- MerseyTravel.gov.uk.
Over a 10th of people in the North West have no close friends
CHRISTMAS is typically a time spent with friends and family. However, a heart breaking 12% of the North West claims to have no close friends according to a new survey conducted by crafting company Stampin' Up! UK. The survey asked respondents to state how many close friends they had and whether the frequency with which they meet up with friends increased, decreased or stayed the same over the last 5 years. The results reveal 45% in the North West have 1 to 3 close friends while 35% felt time spent time with friends is decreasing. Interestingly when breaking the results down by age category in the UK as a whole, the number of people who have no close friends jumps from 1% (18 to 24) to 15% (55 to 64). Whether it's a case of job demands, bereavement, or digital lifestyle choices reducing face to face contact, several campaign groups have highlighted the health implications of social isolation. Research shows that lacking social connections is as damaging to our health as smoking 15 cigarettes a day. Paula Gorry, UK Business Development Manager, Stampin' Up! UK, comments:- "As Christmas is just around the corner, it's very dispiriting to find so many people in social isolation. However, there are a range of options available to tackle loneliness with hobbies such as crafting being a great example. With making being the new baking the UK has a sizeable crafting community. It's a very sociable and inclusive activity, so whether you're a new or experienced crafter it offers the perfect excuse to have a get together paving the way for lasting friendships."