Southport Debenhams' #FoundIt Gala Event - Photo Report...
Photos by Patrick Trollope..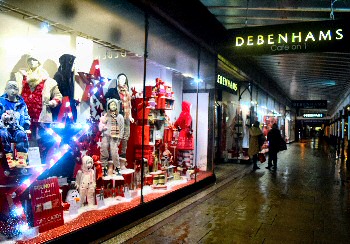 MORE photographs taken at Southport's Debenhams' #FoundIt Gala event, that was held on Thursday, 3 November 2015. If you attended this event please do email us what you thought of it, to our newsroom email address:- News24@SouthportReporter.com.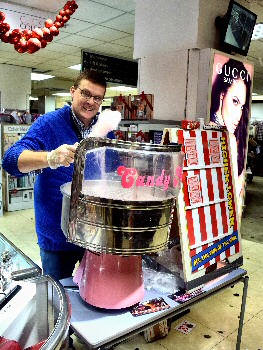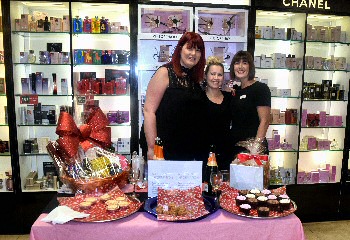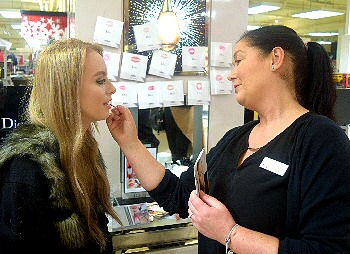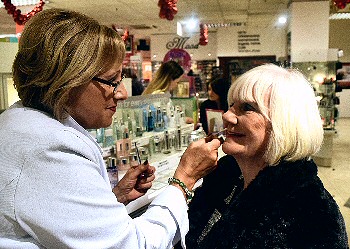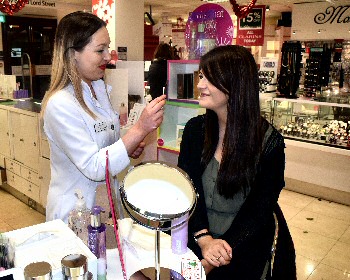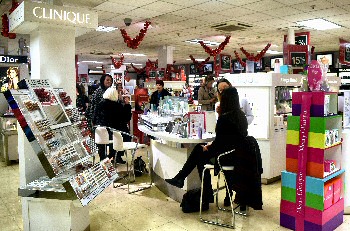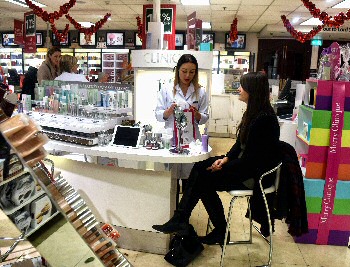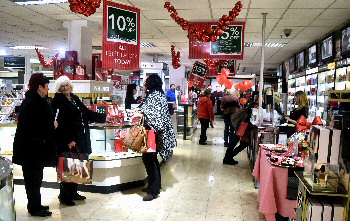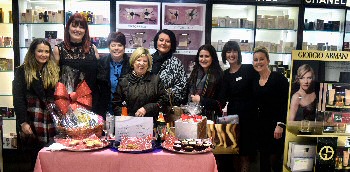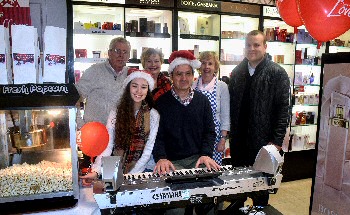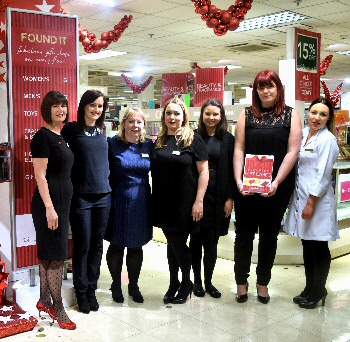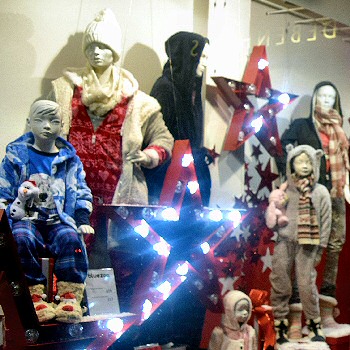 Are you single? A TV show wants to hear from you today!
THE TV film company Twofour are an award winning TV production company behind shows like:- 'Educating Yorkshire' that was shown on Channel 4, along with 'The Jump' on ITV, and they are about to start filming a new show! "The show will be a warm hearted and genuine look at the ups and downs of real relationships, paying specific attention to individuals who are struggling to move on from a past relationship. It's very much a constructive take on how resolving any issues after a relationship makes it easier to move forward in a positive way. This will be a sensitive documentary and away from the world of trashy, reality TV. The programme will be thought provoking, honest and therapeutic. We hope to help individuals by bringing ex-partners together in a safe environment so they can ask the questions they have always wanted answering." said Lucy, the shows Development Researcher. If you would like to apply, call:- 0207 438 1955.
Nice 'n' Naughty hamper giveaway competition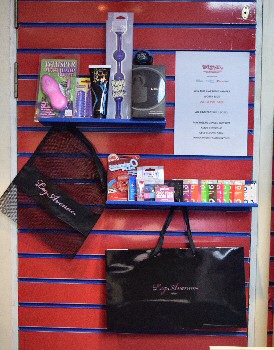 THIS Christmas Nice 'n' Naughty, in Southport, are supporting ITV's by offering a £50 hamper up. To be in with a chance of winning, you must buy a £1 ticket from the shop. All proceeds go to Macmillan Cancer Support, Make A Wish UK and Save the Children. To enter you must be over 18, and you have to get your ticket by 20 December 2015. At the end of the closing day, the winning ticket will be picked at random. Please see in the shop for more information. Photo of items in the hamper are above.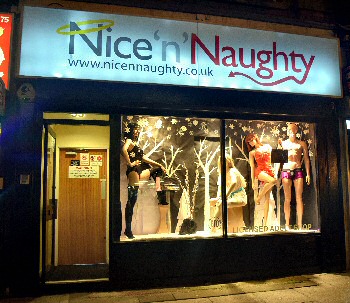 A week of bad Weather

OVER the last week, weather reports have had multiple warnings issued, from flood warning due to rain, to high winds. This combination has been extremely bad for travel on Merseyside and across the UK, with trains being cancelled and other services also affected. roads have had to be cleared from fallen trees and on Merseyside, the high tides have lead to some areas of the coastline being closed off. On Bold street, on Sunday, 29 October 2015, shop windows by the winds. Other shopping areas affected included Bootle, Birkenhead and Southport. More bad weather is expected for a short time. Police advised motorists and pedestrians to take care when out in heavy rain and also when out in high winds.
The Ale House is back in 2016
Photos by Kiss Light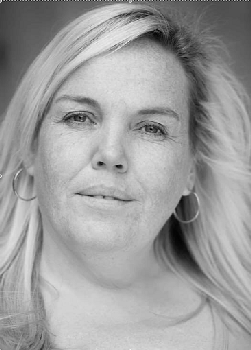 FRESH from its recent regional success, raucous comedy, 'The Ale House' is back in the City where it was 1st brewed, from Thursday, 25 February 2015 to Saturday, 19 March 2016.
Actors, Philip Olivier and Jake Abraham, who recently starred in a production of the show which went down a storm at the St Helens Theatre Royal, have decided a 2nd round is in order.

They have joined forces to co-direct their own version of the hilariously rowdy show from Furlong and Power, the writers of Night Collar, which will be a special site-specific staging at The Dome in Grand Central on Liverpool's Renshaw Street.

It will be the 1st experience of directing for the duo who are certainly no strangers to the stage or screen. Philip and Jake have many years' acting experience between them with Phillip having starred in TV shows Brookside and Benidorm and Jake appearing in Lock Stock and Two Smoking Barrels and Game of Thrones to name but a few.

And they are very excited to be directing their 1st comedy play at The Dome in Grand Central Hall on Renshaw Street which they describe as:- "Liverpool's hidden gem!"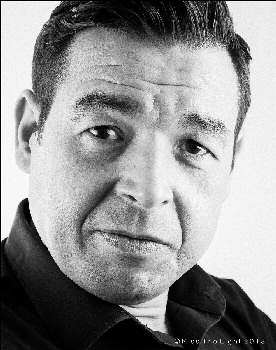 Philip Olivier said:- "The comedy has been really successful so far because it's so true to life. It portrays life in a typical boozer with all the characters and shenanigans that go on. And of course it is what this talented bunch of actors have brought to the table, definitely the funniest show I have worked on. Jake and I have been given the opportunity to direct and we are grasping it with both hands!"

The Ale House gives the audience a glimpse inside a local drinking establishment and become familiar with the regular clientele.

Talented actress Lindzi Germain is behind the bar as the big hearted landlady Lucy, serving an eclectic mix of crazy characters. Meet Yogi (Philip Olivier), your typical bragging looney tune and Trevor (Jake Abraham) a Tourettes suffering war veteran with uncannily timed ticks.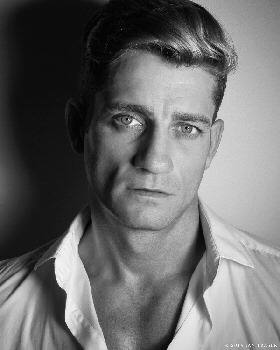 Throw in Kick Off played by George Wilson, a punch drunk bruiser, Robbo played by James McMartin with the hangover from hell and dodgy guts, Les O'Dochartaigh as Father Flaherty, Bernie Foley as Mary and Nelly and Kivan Dene as Hawker and Les, not to mention pint guzzling old Joe played by Nick Birkinshaw and you have a comedy mix of funny characters you may find familiar from your local pub.

The comedy is set on New Year's Day, the day after the night before and the shenanigans that follow will have you crying with laughter. Combined with a touching narrative and music that with have you dancing in the aisles, this face-achingly funny show is not to be missed!

Jake Abraham explained that:- "It's the same old story that audiences know and love but with a few new twists. We've made a few changes to the choreography and lighting and we've added more musical numbers, as well as a fantastic studio set with a real working bar!"

Tickets are priced £20 with special preview offers and are on sale from The Dome, Central Hall, on Renshaw Street, Liverpool. To book call:- 0844 8000 410, online or they can also in person at the TicketQuarter, on Queen Square, Liverpool.