Society wishes Southport a very 'Marie' Christmas with thank you event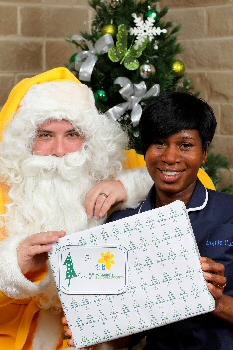 YORKSHIRE Building Society is wishing people in Southport a very 'Marie' Christmas after they helped to smash a fundraising target for Marie Curie. The Society's Hour of Need campaign was launched in 2014 with the aim of raising £500,000 by December 2016, enough to support over 25,000 hours of nursing care for people with a terminal illness and their families across the UK.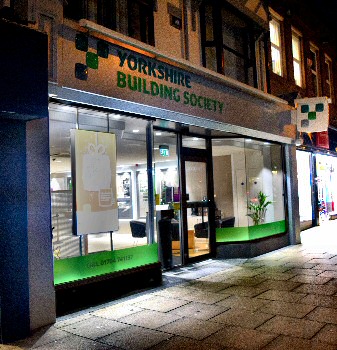 Thanks to the strength of support for the campaign, the fundraising target has been reached a year early with the current total standing at more than £700,000. Every £20 raised funds one hour of care and customers and colleagues at the Yorkshire Building Society branch in Southport have contributed £425 to the campaign, the equivalent of 21 hours of Marie Curie nursing care. To celebrate, the branch, on London Street, will be hosting a Christmas themed thank you event on Wednesday, 16 December 2015, where people can enjoy some festive treats from the Society.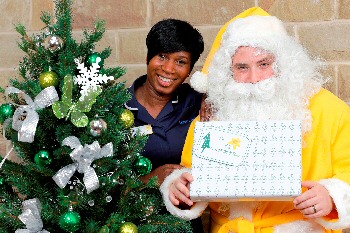 People can also show their support for Marie Curie and spread a little festive cheer by buying a set of the charity's stylish Christmas tree decorations with all proceeds supporting the Hour of Need campaign.

Lola Rowe, a Marie Curie Hospice Nurse, said:- "Thank you to everybody who has contributed to the Hour of Need fundraising campaign for Marie Curie. It is an amazing amount of money that has been donated to date and is allowing myself and my colleagues to provide even more support to people in their hour of need."

Karen Cannon, manager of the Southport branch of Yorkshire Building Society, said:- "We're so proud that customers in Southport have helped us to make this the Society's most successful ever national fundraising campaign. We hope our customers will call in so we can give them some Christmas treats to say thank you. The Hour of Need campaign is having a real impact on terminally ill people and their families and we will continue to raise even more money over the next 12 months."
Dr Jane Collins, Chief Executive of Marie Curie, said:- "We'd like to say a huge congratulations and thank you to all the Yorkshire Building Society staff and customers who have supported the Hour of Need campaign so far and made it such an overwhelming success. Raising more than £500,000 with more than a year left of the campaign is truly amazing and will make a real difference to people with a terminal illness and their loved ones across the UK."

Society colleagues have also volunteered over 3,000 hours of their time in Marie Curie shops, hospices and street collections throughout the campaign. If you would like to make a donation in support of the Hour of Need campaign, then please visit:- JustGiving.com/HourOfNeed.

Liverpool's local TV station celebrates its 1st birthday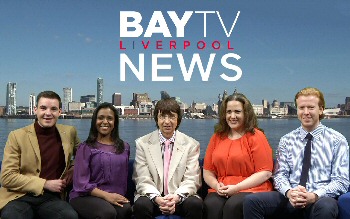 BAY TV Liverpool has announced an expanded schedule of programmes, as the station marks the 1st anniversary of its launch on Freeview Channel 8. Broadcasting from purpose built studios in the City, Bay TV went live on Thursday, 4 December 2014 and currently nets an average weekly audience of more than 370,000 viewers.
Bay TV is now 1 of the 5 biggest local stations, a network made up of 20 stations, that have taken to the air, in Towns and Cities all over the UK in the last 2 years.

Marking it's "birthday" the channel has run a special programme celebrating the channel's achievements to date and looking ahead to its second year in operation, station chiefs unveiled a host of fresh programmes that will hit screens in the New Year (2016).

The new content includes an international:- "blockbuster" series of biography documentaries on the lives of celebrities such as Clint Eastwood and Angelina Jolie. Alongside there will be further additions to local programmes with a show exploring Liverpool's rich architectural heritage and another focusing on the City's rich vein of culture. There are also plans in place for a dedicated:- "Business Hour" programme.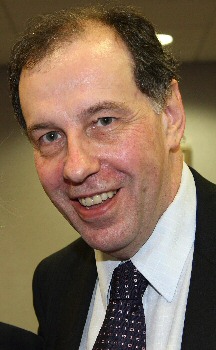 Bay TV CEO Chris Johnson said:- "We're delighted with the popularity that the station is enjoying, with audience numbers increasing consistently over the past year. Local TV in the UK remains in its early stages. The best is yet to come and there is a lot of work to do in expanding and improving the experience for viewers. We are in a highly competitive market, alongside the BBC, ITV, C4 and C5, but I'm proud to say that; thanks to the loyalty of the local audience; Liverpool has a TV station worthy of a great City and its people. Bay TV is different from anything that has ever been offered to viewers in the area, with a unique mix of news, sport, current affairs and entertainment shows. The station is now firmly embedded in the fabric of Mearsyside, and we continue to strive to reflect its rich culture, unique history, vital diversity and future promise. Our mission is 'Telling the Liverpool story every day' and that is exactly what we do. The past year was tremendously exciting, particularly with the Three Queens as the landmark event in the City. Next year we will have the International Festival for Business 2106 and we are looking forward to that putting the City at the centre of the world stage. We not only inform and entertain but look to challenge our audience and we love to receive feedback. I'm glad to say that we've had mostly positive comments to date, but we always make a point of listening and learning from any constructive criticism. I want to underline our appreciation for the dedication displayed by our staff and the loyalty of our viewers. It is thanks to them that Bay TV has proved to be the success that it is."

Chris Kerr, Bay TV's Director of Programmes said:- "What makes our channel so special is that we offer the opportunity for everyone to engage with and to influence the nature of our programmes. Bay TV focuses on the people of the Liverpool City Region and Merseyside. Many of our programmes are locally made, by and for local people. We invite people to get involved and to make contributions to our programmes. We welcome response from viewers and encourage suggestions on what they want to see on their screens."

Bay TV Liverpool is on Freeview Channel 8 and Virgin Media 158 and online at:- BayTVLiverpool.com.
The Liverpool Santa Dash 2015
DON'T forget that on Sunday, 6 December 2015, at 9.30am, 'The Biggest' and the best Festive Fun Run, anywhere in the world, takes place in Liverpool, The 12th Medicash Santa Dash. This is one race that you do not want to miss! Pop over and cheer the runners on and enjoy the atmosphere. The vast majority who will be taking part in the run, use this event to fundraise for a wide range of worthy causes, so cheer loud and hard for them! For more information visit the Santa Dash Liverpool's website. Photos and coverage in next week's edition!