St Luke's Church, Formby's Crib Service 2015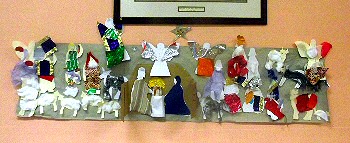 ON Christmas Eve 2015, at St Luke's Church, Formby, children, many dressed to reflect the nativity scenes, enjoyed helping the celebration of the Christmas message, by placing figures in the Christmas Crib. This simple service, skilfully delivered, reminded the congregation ,of both young and old, of the far reaching implications of that first Christmas, and made a fitting start to the holiday weekend; a scene repeated in other Churches throughout the land, and a welcome break from frantic last minute shopping.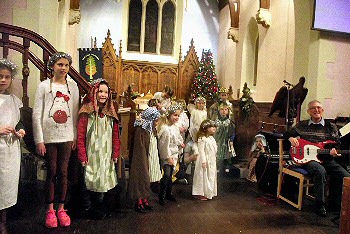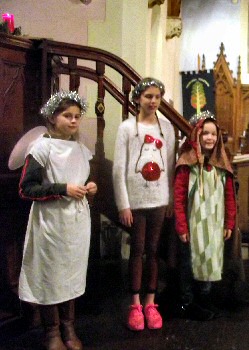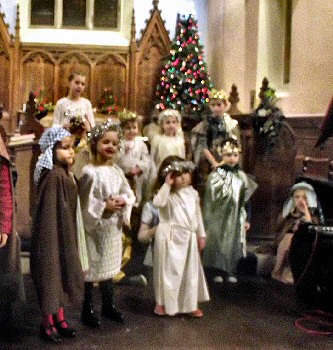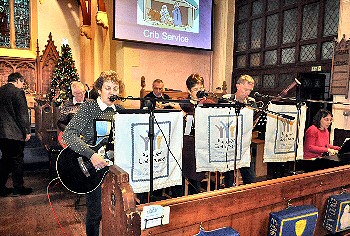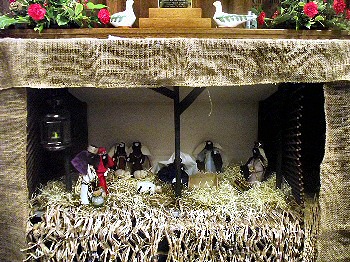 Santa Cam 2015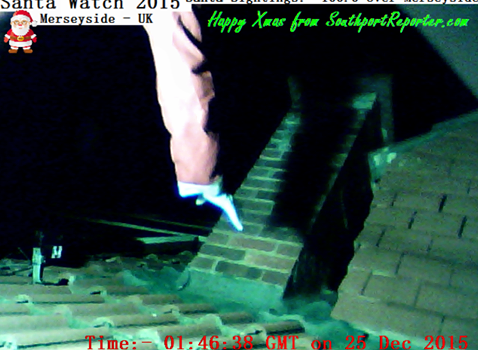 THIS year's Santa Cam ran over Christmas Eve as normal and was very well supported. This year we again linked in with EmailSanta.com along with a few other groups. Interestingly it was NORAD's 60th year tracking Santa and they did an amazing job. They tipped us off as to when he was flying over. Despite the weather we managed to get a photo of the man himself, well his arm and hat, as he could not stop for long. He did wave again later on in the night, but in the UK, most young eyes had gone to bed, but weather though-out the world has played havoc to his schedule this year. We also got a few pictures of what was his sleigh passing... Sadly it just looked a blur as you can see... We will try again next year, so keep your eyes out on our site in December 2016 for updates! These are 3 photos taken on the night, on our WebCam...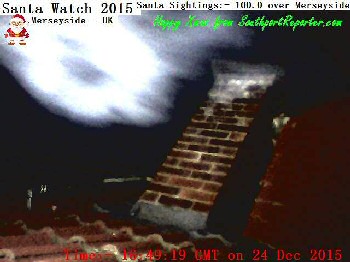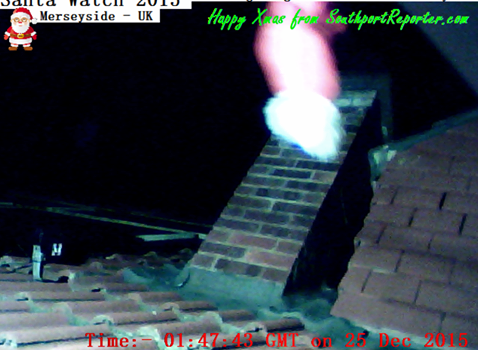 Festive Singers have raised thousands for New Royal Hospital
FUNDRAISERS have raised a massive £11,317 for the R Charity Appeal for the New Royal Hospital with a packed Christmas carol concert in Liverpool Cathedral. Mezzo soprano Kathryn Rudge, whose father George was a patient at the Royal and sadly lost his long battle with blood cancer just before last year's concert, thrilled the audience with some well loved songs. "A great concert for a very special cause." said Kathryn. The Celebrate a Liverpool Life concert at Liverpool Anglican Cathedral, on Friday, 4 December 2015, was hosted by Roger Phillips, and featured the Royal Liverpool Philharmonic Choir and St Mary's Preparatory School Show Choir. It raised funds for R Charity's £10 million appeal for the new Royal Liverpool University Hospital. Now the fundraising team aims to nudge the total even higher with a packed calendar of activities for 2016, starting with a New Year's Day Dip in the Irish Sea. To find out more about what's coming up and how you can take part, contact the fundraising team via email or dialling:- 0151 706 3150.
BHF shops urge people to donate their unwanted Christmas gifts
NEW research by the British Heart Foundation (BHF) has revealed the gifts that people of the North West are hoping not to find under their tree this year. This comes as the BHF launches their annual unwanted Christmas gifts campaign, encouraging people to donate their unwanted Christmas gifts to their local BHF shop to fund life saving research. The survey of 2,000 British adults revealed nearly a ⅓ of people in the North West (32%) wouldn't want to unwrap a Selfie Stick this Christmas, followed by the Insanity workout DVD (16%) and the onesie (8%). The average person receives at least 1 Christmas gift they don't want each year according to the survey, and even TV stars are not exempt from finding unwanted gifts under their tree. Oliver Proudlock, star of Made in Chelsea, said:- "Last year I received some lovely gifts but 3 copies of The Hunger Games book was a bit much! Rather than letting unwanted gifts clutter up the house this year and feeling guilty for letting them go to waste, I'll be donating to my local British Heart Foundation shop to raise funds for their life saving research." With over a ⅓ (36%) of people in the North West saying they feel guilty about getting a present they don't want or won't use, BHF shops are urging the British public to turn this guilt into good by donating their unwanted Christmas gifts. With nearly 750 BHF shops across the UK, donating could not be easier. Mike Taylor, Retail Director at BHF, said:- "It's really interesting to see the items that people aren't looking forward to receiving this Christmas, but 1 person's unwanted gift is another person's perfect present. Whilst a Selfie Stick may not be on the top of some people's lists, there will be others who can't wait to get their hands on one! We are encouraging people to donate their unwanted Christmas gifts to BHF shops this Christmas to help our fight against coronary heart disease, the UK's single biggest killer. Every item helps." For more information on BHF shops; to locate your nearest shop or to book a free collection visit:- BHF.Org.UK or call them on:- 0844 412 5000.