Watchmen's writer Dave Gibbonscomes heading to Liverpool's WoW Fest 2016!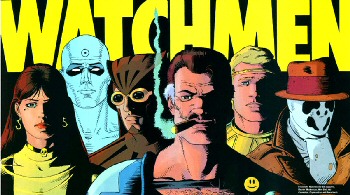 LIVERPOOL'S Writing on the Wall is about to welcome Dave Gibbons, the UK's 1st Comics Laureate to WoWFest2016. Dave, best known for his work with Alan Moore, in creating the legendary:- 'Watchmen' graphic novels, that became 1 of the biggest selling graphic novels of all time. Regarded as 1 of the world's most talented Sci-Fi comic artists, Dave Gibbons' numerous creations include the characters:- 'American Belle', 'Green Man', 'Rorsach' and 'Nite Owl'. He has contributed to many iconic comics and graphic novels including:- 'Doctor Who', '2000AD', Batman, Green Lantern, and his own graphic novel:- 'The Originals', featuring hover scooter riding:- 'Mods and Rockers'. His most recent collaborations include the graphic novel:- 'Kingsman - The Secret Service', that is also now a major feature film, starring Samuel L. Jackson, and Masks, with Gillian Flynn, author of the global bestseller 'Gone Girl'. Described by Author Lev Grossman as:- "a genius" in 'Time' magazine, and also as:- "1 of the major comic book artists of the 21st Century, or the 20th, or really any other century you care to name." Dave will be talking about his career to date, his inspirations, and how to practically develop creative ideas and bring them to life on the page.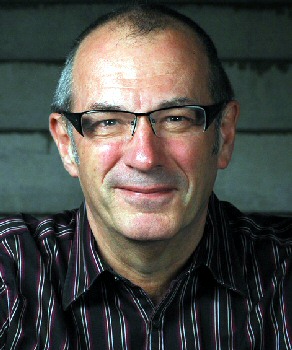 Co-Director of Writing on the Wall, Madeline Heneghan says:- "it's a real coup for Writing on the Wall to welcome Dave Gibbons as one of the most prolific comic book illustrators in the world to WoW Fest 2016. We're delighted that Dave will be sharing his knowledge of the comic book world with our Liverpool audience."

Established in 2000, Writing on the Wall is part of the National Arts Portfolio and is the longest standing literature festival in Liverpool and is an important part of the cultural landscape of the North West. Writing on the Wall will be celebrating its 17th Festival which will run for the whole of May 2016 and typically culminates around 35 events.

WoW Fest 2016 hosts local, national and international writers, performers, artists and commentators whose work provokes controversy and debate. We are unique in that we provide the opportunity to both high profile national and international guests as well as local talent and communities to promote and share their own writing, art and talent. Writing on the Wall celebrates writing in all its forms including:- literature, creative writing, journalism and non fiction, poetry, songwriting, and storytelling.

For more information, please visit the festival's website. Also if you want to attended this and see 'From Watchmen to Kingsman - A Night with Dave Gibbons.' It will take place on 5 May 2016, at 7pm, at The Bluecoat, School Lane, Liverpool, L1 3BX. Ticket Price:- £8/£5 and can also be obtained The Bluecoat or on the festival's website.

Watch this space for more exciting festival announcements to come over the next few weeks…

Tom Thumb - An Exciting Adventure for Families at The Atkinson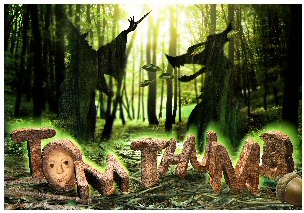 THE story of Tom Thumb comes to life in an exciting adventure for 4 to 9 year old children and their families, at The Atkinson, in February 2016.
Long ago when all the world was wood the most fearsome foe was the one that breathed fire… From the makers of:- 'Chicken Licken' and 'Terry Jones Fairy Tales' comes the epic tale of Tom Thumb, the smallest hero in the world, told with superb puppetry, music and fantastic design.

This tale is always told in times of great change, when we know the world our small ones will live in is going to be a very different 1 than the 1 we know…

Tom Thumb was the very first folk story ever printed in English in 1621, and mixes a legend set in the times of King Arthur with a Shakespearean take on Celtic folklore.

Celebrating 21 years of making theatre for families DNA Puppetry and Visual Theatre's previous productions:- 'Baba Yaga Boney Legs' and 'Puss in Boots' have astounded family audiences in theatres, outdoor events and festivals. Plus... "When it comes to making children's theatre, it's clear DNA Puppetry and Visual Theatre are part of the upper crust" said ChildrensTheatreReviews.com.

Tom Thumb is part of the 3 for 2 offers on children's theatre running this season. Other events include: Breaking the Ice, Puss in Boots, The Marvellous Menagerie and more!

Tom Thumb is at The Atkinson on Saturday, 6 February 2016, at 2.30pm. Tickets are £8 (£6 children / £24 family).

To book your tickets or more information please call Box Office on:- 01704 533333 or book online. Tickets are also available over the counter at the Box Office during The Atkinson's opening hours.

* There is a £1 booking fee for online and telephone sales and a 2% fee over the counter with a credit card.
Public asked to keep a look our for lost medication!
MERSEYSIDE Police have issued an appeal to the public to help find prescription medication is believed to have been lost in Liverpool City Centre, on Thursday, 21 January 2016.

Officers received a report, at 9.20am, on Friday, 22 January 2016, from a member of the public that they believed they had lost a bag of medication close to Queens Square Bus Station, at approximately 7.15pm, on Thursday, 21 January 2016.

The medication, comprises 100mg liquid Oramorph, 28 tablets of Omeprazole, 20 tablets of Mirtazapine, 144 tablets of Dihydrocodeine and 28 tablets of Trans Antacid.

Officers are reminding people that taking any medication which hasn't been prescribed for them can be dangerous and, in some circumstances, can prove fatal.

Anyone who finds any of the medication is asked to hand it in to their nearest Pharmacy or Police Station or call Police Officers to collect it on the non emergence number:- 101.