Free community messaging service launched by Merseyside Police and the Police Commissioner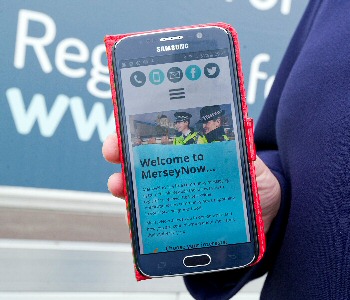 A new free community messaging service which allows members of the public to receive personalised news and crime updates in their local area was on Monday, 21 March 2016, by Merseyside Police and the Police Commissioner. ​MerseyNow will be used to send out appeals, crime prevention messages, offer support to victims and give advice about ongoing incidents. Members of the public can register for the free service and then control the way in which they receive messages; either via text, email or voice message. They can also choose which updates they receive based on the topics that are of interest to them, such as crime prevention and burglaries. It is also possible to choose how many areas they wish to receive information about such as where a relative lives, a school or workplace. Accounts can be managed online so preferences and information access can by updated any time. To register all that is needed is either an email address or a mobile number.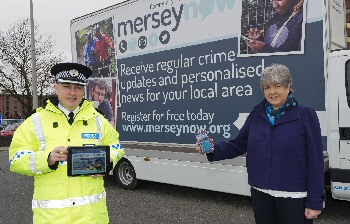 Chief Superintendent Peter Costello said:- "We want members of the community to receive the news that is important to them, when and how they want it. We know that modern day technology; and the way in which people access information; is constantly changing and people often rely on phones and computers for updates on what is happening around Merseyside during their day. We want to offer the public a service that can be tailored to their needs and offers them only the information they want such as details of community events or meetings in their area or advice on home security or neighbourhood watch schemes. It also gives Merseyside Police the chance to update the public when there are ongoing incidents or potential traffic disruption and to improve communication with the local community and our partners."

Police and Crime Commissioner Jane Kennedy said:- "MerseyNow has been developed to bring the communication of essential Police and crime information to the public right up to date. Using text messages, email and social media, it will be another tool which Merseysiders will now be able to use in order to get alerts, Police notifications and crime prevention advice when they need it and enable them to give instant responses. By launching this new messaging service the aim is to modernise communication between Merseyside Police, their key partners and the communities they serve to reduce crime and keep people safe. I hope over the coming months MerseyNow will help us to achieve even greater dialogue between the Police and local people, improving the 2 way flow of information about crime and community safety issues."

Anyone interested in registering for the service can go to:- MerseyNow.Org.

This is why you should not drive on the Beach!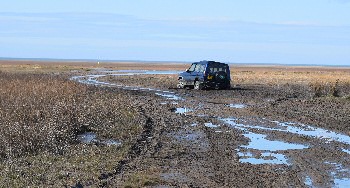 THIS Easter, drivers are being reminded not to drive on the beach after a spate of vehicles have been ignoring signs and driving onto the sands. The latest to vehicle we have spotted stuck was a 4 by 4, which had tried to turn around on the Shrimpers access strip, off the Weld Road section of Southport Beach. Luckily for the driver, the sea was out at the time, but the 4 by 4 had sustained damage and when we photographed it, it was stuck in deep, within the sand. The beach might look safe and you might have a 4 by 4, but in reality, it is no place for a vehicle, unless it's specifically designed or adapted for that environment. Sefton Rangers have asked us to stress:- "It is an offence to drive on the beach, outside designated areas and those who do so, not only risk being prosecuted, but they also risk their lives and their vehicles! Only authorised vehicles are allowed on the beach, and even they get stuck at times. If your vehicle gets stuck on the beach and the sea comes in, you are very likely not to be insured as well. So please read the signs and keep within the designated parking areas and only when they are open to the public." Please email our newsrooms with your views on people driving on the beach to:- News24@SouthportReporter.com and let us know what you think about it.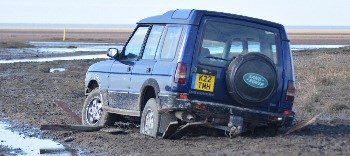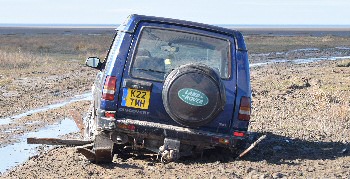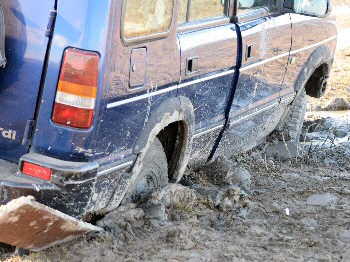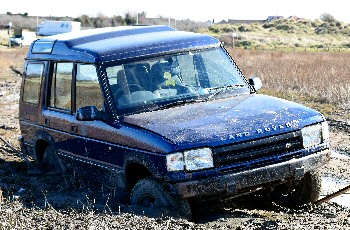 Deceased estates notice - Lilian May Jackam
Pursuant to the Trustee Act 1925, any persons having a claim against or an interest in the Estate of Lilian May Jackam (also known as Lillian May) Jackam (Deceased), late of Birch Abbey Rest Home, 55 Alexandra Road, Southport, Merseyside, PR9 9HD, UK, who died on 04/10/2018, are required to send particulars thereof in writing, to the undersigned Solicitors, on or before 24/05/2019, after which date the Estate will be distributed having regard only to claims and interests of which they have had notice. Churches Solicitors, 12 High Street, Fareham, Hampshire, PO16 7BL, UK. Ref:- 'T553015.'
..Paid Advert..
Contact us:-
(+44) 08443 244 195
Calls will cost 7p per minute, plus your telephone company's access charge.
Calls to this number may be recorded for security, broadcast, training and record keeping.

News24@SouthportReporter.com
4a Post Office Ave, Southport, Merseyside, PR9 0US, UK


Our live Southport Webcam image above.
To see it live, please click on image.

Event Notices

More events that are taking place on Merseyside can be found on our Event Listings Calendar.

Click on here to see our event calendar.
Are you going to this event? If you are please let us know what you thought of it!

These are our other websites within the Southport & Mersey Reporter Network.

Mersey Reporter

Formby Reporter

Liverpool Reporter

Southport TV
| | |
| --- | --- |
| | © - Southport Reporter® is the Registered Trade Mark of Patrick Trollope |
..