Recruitment Drive To Find Candidates For Emerging Artists Programme 2016
Photograph by Mark Loudon.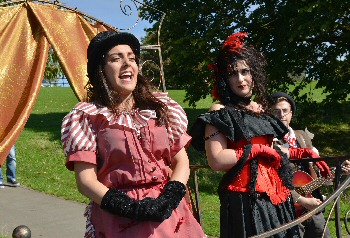 A recruitment drive is now on to find the creative talent of tomorrow in Liverpool to take part in a 6 month development programme.

The Emerging Artists Programme 2016, delivered by Hope Street Limited, is renowned within the industry as the perfect introduction for people to develop and grow their skills and experience across a number of creative platforms.

The EAP2016 programme starts in June and runs for 6 months. The programme is subsidised, enabling it to be free of charge to participants. Hope Street Limited is dedicated to the development of artists, artforms and arts in the community.

Hope Street Limited is a registered charity and has been supporting emerging artists in Liverpool for 27 years. It is a National Portfolio Organisation of Arts Council England, and is funded by Liverpool City Council through the Culture Liverpool Investment Programme.

Individuals with the following skills are invited to apply:- actors; directors; musical directors / composers; designers / makers; producers; movement directors; productions managers; and stage managers.

The full time intensive programme gives participants the opportunity to create their own work alongside professional artists of international calibre; network and meet key personnel in other major creative organisations in Liverpool.

Key projects for EAP2016 include:- The Many Faces Of Francis Bacon; a masked invasion of Tate Liverpool's hidden spaces; The Last Utopian; an immersive theatrical game in Liverpool City Centre set in a dystopian sci-fi world; and Trapped; a devised pay at the Everyman Studio inspired by the best seller, The Fakir Who Got Trapped In An Ikea Wardrobe.

In addition to creating spectacular performances, all EAP emerging artists participate in Business Matters, a programme to provide candidates with the knowledge, skills and experience necessary for working in the arts and cultural industries.

Business Matters will focus on vital skills including:- producing a career orientated biography and CV; building a portfolio of work; and attending seminars from key organisations to build their career knowledge including Arts Council England, Culture Liverpool and Equity.

The EAP programme has a proven track record with previous candidates going on to gain employment with various organisations including Lantern Company; 20 Stories High; Everyman Theatre; European City of Sport 2016; The Challenge; Brouhaha; and National Museums Liverpool.

Peter Ward, Director of Hope Street Limited, commented:- "The Emerging Artists Programme provides a real insight into the many different career paths of the creative industries and the opportunities available. It is a great platform to kick start your professional career in the arts, and 90% of participants who have successively completed the EAP course have secured paid work in their chosen field. We are very excited about the projects we have lined up for this year's EAP candidates. It is 'the' place in Liverpool for developing emerging talent and realising the ambitions of others. It's going to be a lively, colourful and unforgettable 6 months; come and join us."

The deadline for applications is 12pm, Wednesday, 6 April 2016.

Interviews and auditions will take place in the week commencing 18 April 2016.

Candidates must by aged 18 or over. There is no upper age limit.

Full details are available and also application information online.

Southport Triathlon returns this May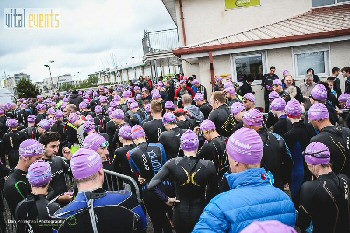 THIS years Southport Triathlon is sponsored by Finis and will see 750 Triathletes taking part in what this now an iconic event for the Town.

Organisers of the event said:- "We are looking at a larger field on 22 May 2016 for the 5th Edition of the Southport Triathlon; which is, once again, included as part of the British Triathlon Major Events Programme. As organisers, we are also thrilled to announce that we will host the Standard Distance ITU British Age Group Team qualifier for the World Championships in Cozumel Mexico, and for the 4th consecutive year the Triathlon England North West Standard Distance Championships. For the very 1st time Southport will also play host to the British Universities and Colleges Sport Standard Distance Triathlon Championships. A quick course and ideal for PB's, competitors benefit from all Southport has to offer. They'll swim in the inland Marine Lake, cycle on fully closed roads and run around the Lake, Kings Gardens and under the Pier."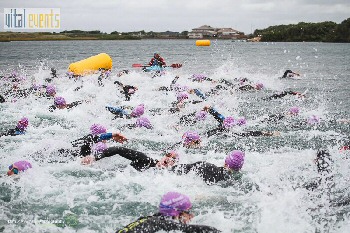 If you did not already know, this event is open to all levels of Triathlete, from novices to seasoned competitors and now attracts people from all over the World. We are told that this year competitors will be started in waves dependent on Sprint or Standard Distance, age group and estimated swim time; which must be submitted on entry...

We are have also been informed that Olympic swimming medallist, Joanne Jackson, will be with us once again and it could be Jo starting your wave and handing you your finishers medal! Plus Joanne will also be joined by fellow Olympic swimmer Grant Turner, European Marketing Manager of Finis Inc, our sponsors for the Southport Triathlon!

Prizes will be awarded for 1st, 2nd and 3rd Male and Female overall.

Age group prizes will be awarded to the 1st Male and Female in each category.

All competitors will receive a bespoke Southport Marine Lake Triathlon 2016 medal and a custom designed technical T shirt and goody bag.

Entry is just:-

► £45/£49; rising to:- £48/£52; from 1 April 2016, for the Sprint Distance.
Minimum age is 15 years, as of 31 December 2016 for the Sprint Distance.

► £52/£56; rising to:- £55/£59; from 1 April 2016, for the Standard Distance
17 years as at 31 December 2016 for the Standard Distance.

Enter online at:– VitalEvents.Co.UK/Events/Southport-Triathlon.